Paying out for car insurance is a substantial expense – particularly when you're a new driver – so it's always worth looking to see if you can reduce your premium.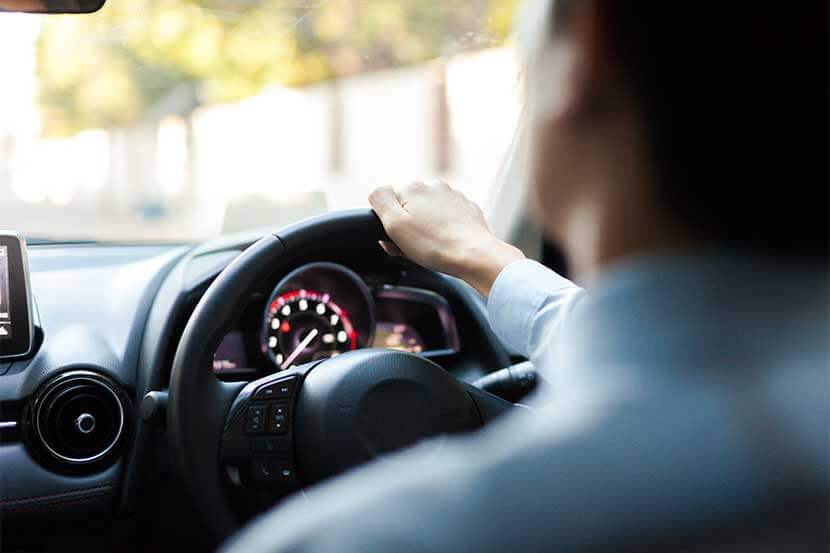 Car insurance is a necessary expense for drivers. There's no way around it. You need to take out a policy in order to be legal on the road.
But there are ways of making it more affordable.
Here's our guide to finding the right cover for you and what you can do to keep your premium as low as possible.
Compare car insurance quotes
Can I get car insurance with no deposit?
No. Don't fall for this. If you get offered no deposit car insurance, ignore it. It's a marketing tactic. All policies will require some kind of payment before the cover can start.
How much is a deposit for car insurance?
On average, insurers will expect you to pay roughly 20% of the total insurance premium up front – and the remainder in equal instalments.
What are my payment options for car insurance?
The cheapest way is usually to pay the full amount in advance. However, that can be a tidy sum – especially if you're a younger driver.
Some insurers allow you to spread the cost out in the form of monthly payments. This can make it easier to manage your payments.
However, there's a price to pay for convenience. You're likely to pay slightly more for your premium and there may also be additional processing fees. Rates vary between insurers.
An alternative could be to use a
0% purchase credit card.
However, you'll need to check that your insurer accepts this form of payment and whether further administration charges will apply.
READ MORE: How to get cheaper car insurance
Will my deposit cover my first month's car insurance?
It all depends on the insurer. They may charge you an initial deposit – and then spread the rest of the payments over 10 or 11 months.
Make sure you get a full breakdown of all the costs involved and how much you'll be paying overall.
Is paying monthly more expensive?
Yes. Insurers may levy an extra fee as well as charging interest so you'll end up paying more over the course of the policy.
Whether it's worthwhile depends on your situation. If you can't pay the whole amount upfront then you may decide it's easier to budget a set amount each month for your insurance.
How to get cheaper car insurance?
There are different ways to potentially reduce your premium. You can alter the level of cover or make changes to your car.
Let's look at the cover first.
Increase your voluntary excess:
A voluntary excess is the amount you are expected to contribute to any claim. Offering to pay a voluntary excess on top can reduce your premium.
Therefore, if you increase this voluntary amount then your insurer may provide a bigger reduction on the cost.
Consider adding a second driver:
If you add a second, lower-risk driver to your policy, this can help reduce the premium - even if the individual doesn't use the vehicle on many occasions.
However, don't pretend the second driver is the main driver as you'll be breaking the law.
Telematics:
This is a so-called black box that sits in your car and reports back to your insurer on how you're driving.
The data includes your speed, driving style, how hard you use the brakes, and how sharply you steer. It'll also monitor the times of day – and locations – that you drive.
Keeping off the road:
Have you got room to put your car in the garage – or even on the driveway? Keeping it off the road at night may result in savings.
This'll depend on your insurer and the policy, but it's definitely worth raising with them to see if this makes a positive difference.
Reduce your mileage:
If you can limit the number of miles you travel each year then that can help reduce your premium – and for obvious reasons.
The less time you're out on the road, the less the chance of getting into an accident.
Insurers will usually enable you to limit your annual mileage to a pre-agreed maximum. However, if you're likely to exceed this level you must tell them in advance.
Take a driving course:
Consider going on the Pass Plus training course – particularly if you're a new driver in their first year behind the wheel.
There are also other advanced driving courses, as well as refreshers, that are offered by organisations such as IAM RoadSmart, the safety charity.
However, not all insurers offer discounts for advanced courses, so you need to check in advance.
Miscellaneous:
There are plenty of other ways to potentially reduce your premium.
These include installing security devices like immobilisers, steering wheel locks and tracking systems.
However, it's worth checking which types – and manufacturers – are approved by your insurer.
Drive carefully:
This is less about reducing your premium and more about making sure it doesn't increase sharply over the next few years.
It's all about being sensible behind the wheel. Speeding tickets and other motoring convictions can have a very detrimental effect on the cost of your insurance.
The best advice is to drive with a light right foot – and avoid seeing the police in your rear view mirror.
Shopping around:
This is arguably the best way to reduce the cost of your car insurance. It's a fiercely competitive market so premiums and policies will vary enormously.
Take time to decide what you want from your cover – and then search around to find it.
Similarly, don't let your insurer automatically renew your policy before you've checked to see if you can find similar cover elsewhere for less money.