You should be covered to tow a trailer or caravan under your car insurance policy, depending on your level of cover.
You should also be able to tow a caravan on a standard driving licence without taking a test.
But there are extra rules to follow when towing. And breaking those rules could invalidate your cover.
Here's everything you need to know about towing caravans and trailers.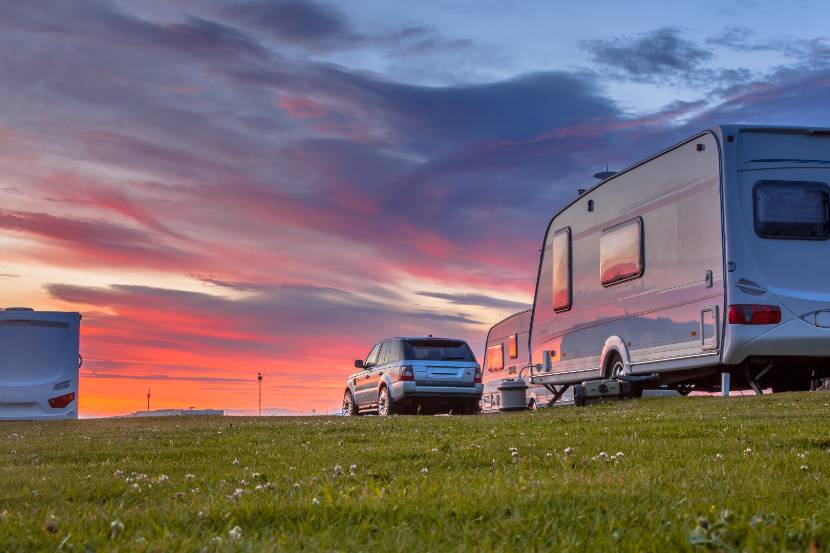 What are the UK towing and trailer regulations?
Make sure your caravan or trailer complies with UK rules before you set out. Here's what you need to look out for:
Trailer width
The maximum width for a caravan or any towing vehicle is 2.55 metres (around 8ft)
Trailer length
Your caravan or trailer shouldn't exceed 7 metres (23ft) if you're towing it with a vehicle weighing up to 3,500 kg.
Towing bars
The tow bar you use for your car needs to meet EU regulations, also known as 'type approved'.
If your tow bar is type approved, it should have:
An approval number
Details of the vehicle it's approved for
If your car was first used before 1 August 1998, it doesn't need to be type approved.
Towing mirrors
You must be able to see the road behind you, so fitting suitable towing mirrors to your trailer or caravan is essential.
If you don't you could end up with a fine of £1,000 and 3 penalty points on your licence.
You should get towing mirrors if the caravan or trailer is wider than the rear of your car.
Number plates
Your trailer or caravan should display the same number plate as your car.
Trailer lights
You should make sure all the lights are working on your caravan or trailer. It should have:
2 red side lights
2 red brake lights
Amber indicators
A pair of triangular red reflectors at the rear of the trailer.
If your trailer is over 1.3 metre (4ft) wide you should also have a fog lamp.
If you break any of these rules, you could get a fine or points on your licence which could increase your insurance costs.
Can I tow a caravan on my driving licence?
Yes, you can tow a caravan or a trailer on your licence. But the weight you can tow changes depending on when you passed your test.
If you passed your test before 1 January 1997
You can drive a car and trailer or caravan up to 8,250kg maximum authorised mass (MAM).
If you passed your test after 1 January 1997
You can drive a car and trailer or caravan up to 3,500kg MAM.
There's no such thing as a dedicated 'trailer licence', but you may need to take an additional driving test if the trailer or caravan you're towing exceeds a certain weight.
These rules apply to Wales, Scotland and England. For information about towing in Northern Ireland, visit NI Direct.
What is maximum authorised mass?
MAM is the total weight of a vehicle when it's fully loaded. It represents the absolute limit a car can safely tow and includes the weight of the:
Car
Trailer or caravan
Fuel
Driver and Passengers
Luggage
All belongings inside the vehicles
It's also sometimes referred to as gross vehicle weight (GVW). Just like MAM, it shows the maximum weight that you can carry safely.
You can check your driving licence online to see what vehicles you're permitted to drive and what you're legally allowed to tow.
Do I need insurance to tow a caravan?
Yes, you need to have a valid car insurance policy to tow a caravan or a trailer. This is to protect your car and other road users.
It's best to contact them and let them know you plan on using your car for towing. Then you can be sure that your policy covers it.
Most insurers cover the cost if your car is damaged when you're towing a caravan or trailer.
But the caravan or trailer itself isn't covered on a comprehensive car insurance policy. Many insurance companies have trailers and caravans in their list of exclusions.
Do I need trailer insurance or caravan cover?
No, you're not required to get a dedicated caravan insurance policy for your trailer or caravan.
But it's worth considering. Caravan insurance protects you if your caravan is damaged in an accident, or stolen. As this is a separate policy, making a claim for your caravan doesn't impact your car insurance no-claims bonus.
Does a tow bar count as a modification?
Yes. If the tow bar isn't an original part of the car, it counts as a modification.
In this case, you should tell your insurance company about it. This could impact your car insurance costs as you've changed the car from its original specifications.
Not all car insurance companies consider a tow bar to be a modification in the same way that remapping your engine or tinting your windows is.
What our motor insurance expert says
"Modifications that impact your car insurance costs tend to be those that change the performance or desirability of your car. Since a tow bar doesn't really do either of these, some insurers don't consider it a big risk factor.

"At Confused.com we don't have tow bars in our list of modifications when you compare car insurance quotes. If you have an aftermarket tow bar, contact the insurance company before buying a policy and let them know. It's better to be honest than risk having the wrong type of cover."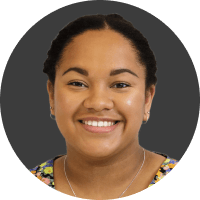 Louise Thomas

Motor insurance expert
Will my car insurance policy cover me for towing a caravan in Europe?
Yes - if your car insurance policy gives you European cover, you should be able to tow a caravan or trailer outside the UK.
Standard comprehensive car insurance policies tend to offer European cover for 30 days, though some insurers offer up to 90 days.
If you have caravan insurance, you can include 30-90 days of EU cover as an extra. When comparing caravan insurance quotes, we'll ask you 'Would you like to include EU cover?' under the 'Tailor your cover' section.
There might be specific rules on towing a caravan abroad depending on the country. The Caravan Club has more information on towing regulations outside the UK.
Compare car insurance quotes