Personal accident cover explained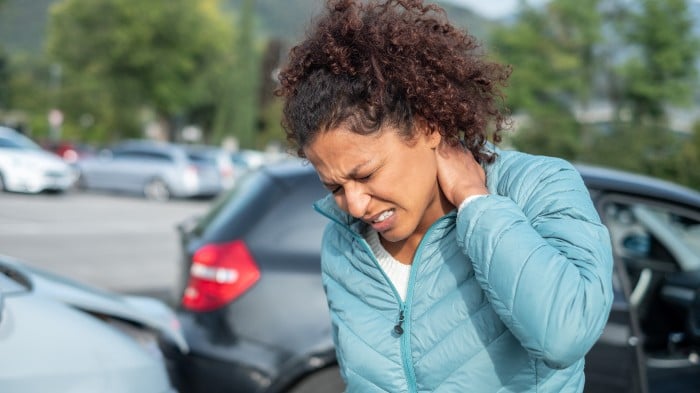 If you're injured or you die in a car accident, personal accident cover could provide support for you and your loved ones.
Road accidents can be traumatic. But while vehicles can be repaired or replaced, recovering from the physical effects of a crash could be much harder.
That's where personal accident cover plays a role. It could act as a financial back-up should the insured person be killed or seriously injured.
But it can be complicated. Here's our rundown of personal accident cover, what it covers, and how to ensure it's the right policy for you.
What is personal accident cover?
Personal accident insurance should pay out if you suffer a serious injury, die as a result of an accident, or become totally and permanently disabled.
Policies usually pay a fixed amount of money for specific injuries, depending on the level of cover, according to the Financial Ombudsman Service.
For example, it might pay £100,000 for the death of a policyholder or £10,000 for losing a limb. The policy document will state the level of cover provided for different injuries.
If the accident isn't your fault, the other driver's insurer should pay out for any personal injury claims. If it is your fault, then you'll need to claim on your own policy – as long as you have one.
Don't I already get this cover with my car insurance?
It depends on the policy.
Some comprehensive car insurance policies don't include personal accident protection, some offer it as a bolt-on. Others provide relatively modest sums of £5,000 for the policyholder and partner as standard.
Unfortunately, those sums may not go very far, especially if you need ongoing treatment.
That's why you can pay extra to secure a higher sum – maybe as much as £100,000 - should the worst happen.
Such protection is less likely to be offered if you only have third party – or third party, fire and theft – cover, so that's worth bearing in mind.
Do I need personal accident cover on my car insurance?
It depends on your circumstances – and attitude to risk. Most importantly, you need to establish how you or your family would be affected should you suffer a severe injury.
Have you got enough savings if you're out of work for an extended period? Do you have any income protection policies that may kick in?
Similarly, should you not survive the accident, do you have adequate life insurance? Your financial circumstances will dictate how much cover you're likely to need.
What can I claim for on a personal accident cover policy?
You'll always need to check the specific wording in the policy. However, claims can normally be made for death, loss of limbs, and loss of sight.
Are there any exclusions on a personal accident cover policy?
Check the terms and conditions carefully. For example, don't expect everyone travelling in the car to be automatically covered by the policy.
Often these policies stipulate exactly who will receive a payment. Often this'll be the driver and their partner.
Other exclusions may also apply. For example, if you're injured while driving under the influence of alcohol or drugs then you won't receive any money.
Similarly, it might not pay out if people weren't wearing seat belts, taking part in a race or rally, or if the accident was self-inflicted.
How do I make a personal injury claim?
If you're hurt then seek medical treatment immediately. This can be calling an ambulance or speaking to police at the scene of the crash.
Going to the hospital – or visiting your doctor – creates a paper trail of medical documents that could help support your claim.
Keep any travel receipts or proof of other expenses you incur as you may have to show these for proof at a later stage.
You'll also need to contact your insurance company as soon as you can to report the accident and start the claims procedure.
How quickly you get paid out will be down to the individual insurer – and the specific circumstances of the accident.
If you're unhappy with your insurer's response after eight weeks, you can always take your case to the Financial Ombudsman. This organisation investigates thousands of complaints every year.