Personal accident insurance pays out if you suffer a serious injury or die as a result of a car accident. It can also cover you if you become totally and permanently disabled.
Personal injury insurance policies usually pay a fixed amount of money for specific injuries. Depending on the level of cover, according to the Financial Ombudsman Service.
Here's more detail on personal accident cover, what it covers, and how to ensure it's the right policy for you.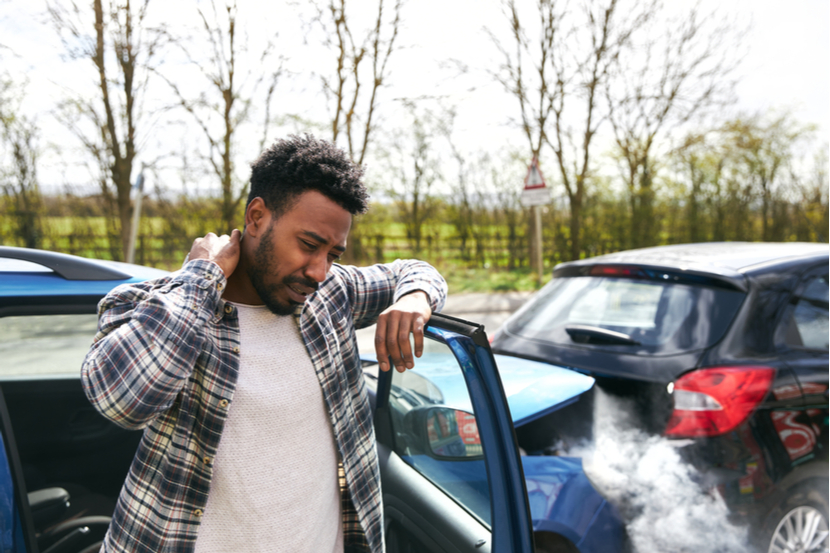 What does personal accident insurance cover?
The type of accident you're covered for varies depending on the insurer. You should always check the specific wording in the policy.
Claims can normally be made for the following reasons:
Death
Total disablement
Permanent or total loss of sight in 1 or both eyes
Permanent or total loss of hearing in 1 or both ears
Permanent loss of any limb above the wrist or ankle
Permanent loss of use of any limb above the wrist or ankle
What isn't covered on a personal accident policy?
You may not be covered under these circumstances:
Driving under the influence of alcohol and drugs
Not wearing your seatbelt
Taking part in a race or rally
If the accident was self-inflicted
These can circumstances vary. Always check the terms and conditions of your policy.
Do I need personal accident cover?
It's not a legal requirement. It depends on your circumstances including how much you can afford and your attitude to risk. It's worth checking your current insurance policy to see if it's already included.
Ask yourself the following questions:
Have you got enough savings if you're out of work for an extended period?
Do you have any income protection policies that may kick in?
Should you not survive the accident, do you have adequate life insurance?
The amount of cover you need depends upon your financial circumstances such as your regular income and any outgoings.
It's also worth checking if you already have this cover if you have a life insurance policy.
What doesn't personal accident insurance cover against?
Do I get personal accident cover with my car insurance?
You may have personal accident cover included with your car insurance, but it depends on the policy and your insurer. It's best to double-check your policy documents. Accident cover fees can range from £5,000 to as much as £100,000, it's down to your preference.
Some comprehensive car insurance policies don't include personal accident protection, some offer it as a bolt-on.
How much does personal accident cover cost?
You can buy personal accident cover as a standalone policy or it may come as part of an existing policy, such as your car insurance.
The cost depends upon a lot of different factors. These can include your age, lifestyle, profession, and address. Costs can start from as little as £10 bolt on to your policy.
It's important to shop around and to compare prices. Make sure you're not only choosing the most appropriate policy for you but that it's at the best price possible.
Personal accident cover
If you've decided a personal accident policy is right for you, make sure you pay particular attention to the small print of the policy. This is so you know exactly what you're getting. Ask yourself the following questions:
What's covered?
What's excluded?
Does the cover have any limits?
Are any other family members included on the policy?
Where is the policy is valid? - It may just be in the UK or you could be covered out of the country
Compare car insurance quotes