Our data reveals that speed limit offences are at the top of our list for driving convictions, followed by mobile phone use while driving and traffic signal offences.
But 7 in 10 (70%) UK drivers admit to escaping punishment for motoring offences they've committed. In total, local councils have missed around 29.1 million1 motorists who've committed motoring offences.
We look at what a motoring conviction is and the most common motoring offences.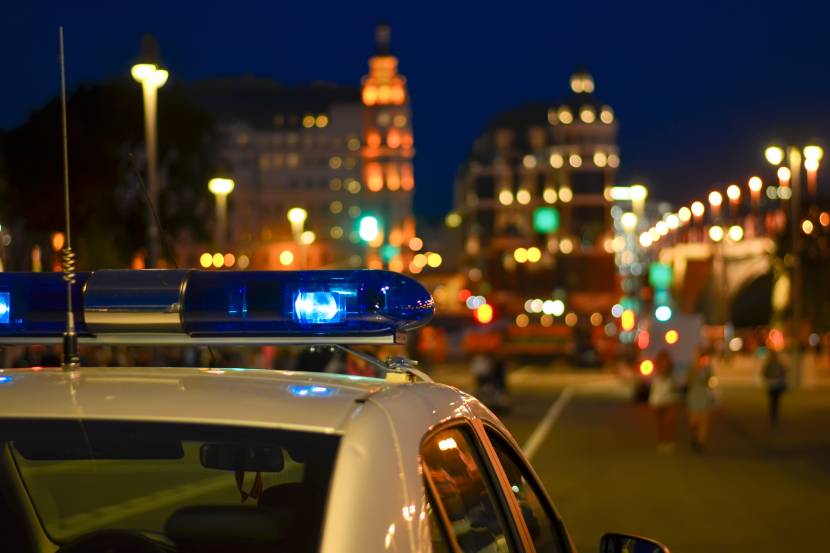 What is a motoring conviction?
A motoring conviction is where you get a fine and/or points on your licence for committing a motoring offence. For example, drink driving or speeding. The points could stay on your licence for 4 years or more depending on the motoring conviction.
If you're buying car insurance, they might ask you about any motoring convictions in the last 4-5 years. If you compare insurance policies with us, we'll ask you about any motoring convictions in the last 5 years.
Compare car insurance quotes
What are the top motoring offences?
According to our data, the top 5 motoring offences for drivers who've been convicted were:
| Motoring offence | Percentage of drivers (%) |
| --- | --- |
| Speed limit offence | 72 |
| Using a mobile phone/other interactive device | 15 |
| Traffic signal offence | 15 |
| Illegal/unauthorised parking | 11 |
| Moving traffic offence | 11 |
For those who were caught breaking the law, over a third had points on their licence (38%) or had to attend a speed awareness course (38%). Around 1 in 10 (11%) drivers were banned from driving as a result of their offence.
The price to pay for vehicle offences is high too. More than half (53%) were fined. Nearly 1 in 4 (23%) had a fixed penalty notice. And just over half (51%) have been charged for breaking the law in the past. Motoring offenders have paid around £191 in fines, on average, as a result.
All this means that the government could be cashing in more than £5.5 billion2 for drivers' mistakes.
Top offences without prosecution
We asked drivers if they'd committed a motoring offence and hadn't been caught. Around 7 in 10 (70%) admitted to this.
Here are the most common offences for those drivers who have committed a driving offence, but didn't get a conviction:
| Unconvicted driving offence | Percentage of drivers (%) |
| --- | --- |
| Speeding | 51 |
| Driving through a red light | 21 |
| Using a mobile phone/device | 19 |
| Parking illegally3 | 18 |
| Driving under the influence of alcohol | 12 |
Speeding seems to be prevalent in the UK. It's the top motoring offence for drivers who've escaped a conviction. It's also the most common offence that drivers are convicted for.
In some areas, speed limits have been introduced to reduce emissions. These areas have further monitoring by speed cameras. And in some parts of the UK there's a 20 mph speed limit in residential areas. These new enforcements could explain why speed limit offences are so high.
What are the penalties for the top 5 convicted motoring offences?
Speed limit offence penalties
If you're caught by a speed camera you're sent a Notice of Intended Prosecution. Sometimes this'll be accompanied by a section 172 notice.
If you're stopped by the police they might:
Give you a verbal warning.
Issue or send you a Fixed Penalty Notice.
Order you to go to court. You should get a letter telling you what you're being prosecuted for.
Using a mobile phone penalties
If you're caught using a mobile phone while driving you can get:
3-6 penalty points
£200 fine
You can also be taken to court and get a driving ban and a fine of £1,000 or £2,000 if you're driving a lorry or bus. You can also lose your licence if you've passed your test in the last 2 years.
Traffic signal offence penalties
If you're caught running a red light you could get a fine of £100 and 3 points on your licence.
Illegal/unauthorised parking
You usually don't get penalty points for parking on yellow lines or overstaying in a private car park. But if you're parked dangerously you could be charged with 'leaving a vehicle in a dangerous position'. This comes with 3 penalty points for and a fine of up to £1,000.
Moving traffic offences
Moving traffic offences include:
Incorrectly driving into a bus lane
Going the wrong way down a one way street
Illegal U-turns
Stopping in a yellow box junction
You could get up to 3 penalty points for a moving traffic offence and fines vary. These usually stay on your licence for up to 4 years.
Are fines an effective deterrent for breaking the law on the road?
It seems fines aren't an effective deterrent for committing a motoring offence. Over 1 in 3 (31%) convicted drivers admit to reoffending. And more than 3 in 5 (63%) offenders said they weren't put off committing offences again after being convicted.
A fifth (20%) of drivers say that the punishments for motoring offences should be more severe. So, police forces and the government could consider harsher punishments for motorists in future.
What our motor insurance expert says
"Ignoring driving laws can have serious consequences and put other road users at risk. Our data shows that there's some debate whether the current punishments should be harsher to deter drivers from offending."
"If you're unsure on signage or the current driving laws, the Highway Code is always up to date and can give drivers a clear indication of what they should and shouldn't do when behind the wheel."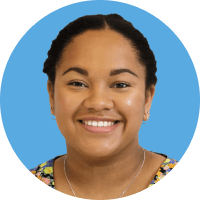 Louise Thomas
Motor insurance expert
How much are fines costing motorists?
The average cost of a fine for a speeding conviction reaches almost £200 per conviction. This costs motorists dearly, especially if drivers are willing to risk and reoffend.
And not every fine costs the same. The fines for offences like speeding or careless driving could cost drivers thousands of pounds.
Car insurance costs could also increase by £78, on average, following a motoring conviction.
Younger drivers' (aged 18-24) insurance costs grew by £117 at renewal if they'd had a motoring conviction. As a result, more than half of young drivers (57%) said they were put off committing a motoring offence in future.
Louise continues:
"Our latest research shows how many drivers are taking risks when behind the wheel. If caught, drivers could face penalties such as a fine or in serious cases, imprisonment. "
"The financial implications can also be huge. The average cost of a fine being around £191, although this could be higher, depending on the offence. The cost of car insurance can also increase, with some drivers reporting rises of almost £100, on average. So the true 'cost' of a motoring offence should really be considered when everything is put into perspective."
1.Calculated using the Department for Transport's 'GB Driving Licence Data', last updated 14 February 2023: https://www.data.gov.uk/dataset/d0be1ed2-9907-4ec4-b552-c048f6aec16a/gb-driving-licence-data.Using data from One Poll research that shows 70% of drivers have committed a motoring offence without being convicted, Confused.com used this to estimate how many drivers this could be if taking the 41,570,822 full UK licence holders into account.
2.This was calculated using the total figure from point 1 (29.1 million) and multiplying this by the average cost of a fine from the OnePoll data collected (£191).
3.'Illegal/unauthorised parking' refers here to a Fixed Penalty Charge Notice (FPN), which is issued by police or traffic enforcement officers. Drivers can only get penalty points on their licence for certain types of parking FPN, such as for leaving a vehicle in a dangerous position. If the FPN isn't paid or disputed within 21 days, the case could go to court for the offence. This is different to a Penalty Charge Notice (PCN), which is issued by the council and is seen as a civil matter. More information: https://www.gov.uk/parking-tickets