A track day gives you the chance to test your driving skills and your car's performance without speed cameras. But a standard car insurance policy likely won't cover you on a circuit.
However good your driving is, there's a much higher chance of an accident than there is when you're driving around town or going to work.
This is why you might need specialist track day insurance to cover you.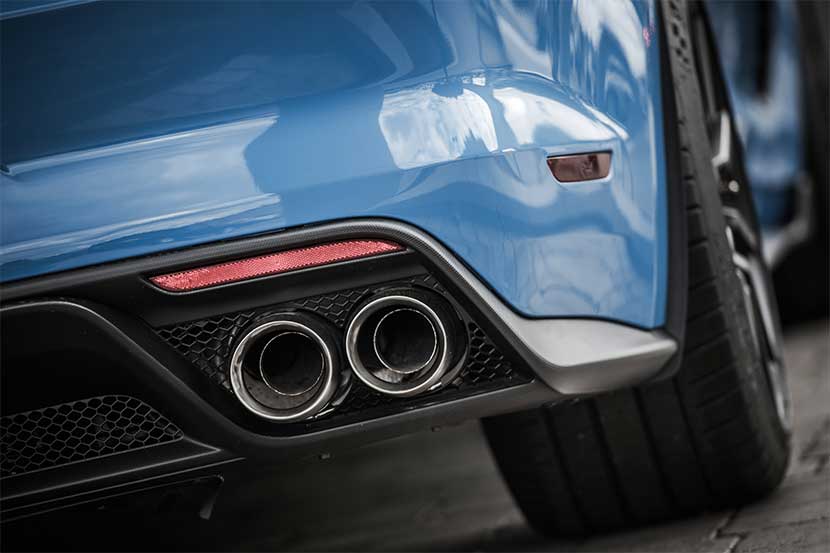 What is track day insurance?
Track day insurance covers accidental damage to your car while it's on the circuit.
Normal car insurance policies might not cover damage to your car as track days are considered specialist events. You need a dedicated track day policy to cover you instead.
Track day car insurance covers any collisions you have with barriers, as well as any crashes with other drivers.
Unlike standard car insurance policies, track day insurance is unlikely to cover any damage you inflict on another vehicle. So if you hit another track driver who doesn't have their own insurance, it's on them to pay for any repairs. Of course, they might try to get you to cover their costs.
If you've ever had an accident on the track before, you know it can make for an expensive day out. And it can be made all the more painful if you're driving a high-performance car.
But there are many track day insurers who can sell you cover, so you can satisfy your need for speed without worrying about your wallet.
How does track day insurance work?
Most track day policies are temporary. You usually get them for a single day, but some offer you cover for a few days in a row. This is helpful if you're planning a multi-day trip to the track.
Regardless of policy length, you might still only be covered for damage to your own car. So any damage you inflict on another driver's vehicle is their responsibility – they may not be able to claim on your policy.
This makes track day insurance a particularly good idea if you're driving around a circuit shared by other drivers.
If you're hit, your policy should cover any repairs you need to make. If you're hit with no policy in place, you need to pay for repairs yourself.
There are several other benefits to track day insurance:
Track day insurance can cover most UK and European circuits for cars up to a pre-agreed value. So it doesn't have to be the full value of your car but a specific value agreed upon between you and your insurer.
Buying a track-specific policy can mean your normal driver no-claims bonus is protected.
You can buy temporary track day cover for privately owned and leased cars – though check with your lease company on your options.
Some policies are track-specific - some circuits are simply more dangerous than others, especially when weather conditions are bad. So insurance costs can vary from track to track.
Do I need track day insurance?
If your car sustains any damage during a track day, your standard car insurance policy may not cover it - even fully comprehensive car insurance.
Most track owners aren't responsible for any damage caused to your car either. So without dedicated track day insurance, you might not be covered.
Track day insurance provides additional peace of mind with a tailored policy to suit you and your car.
If you find out your standard policy does cover track days, you still risk losing your no-claims bonus without the additional cover.
What does track day insurance cover?
Track day insurance policies tend to cover:
Accidental damage to your car

Fire damage

Worldwide cover
You can also tailor the policy to your needs with optional extras including:
Race cover

Test day insurance

Storage and transit cover

Personal accident cover

Travel cover

Discounts for multi-event and annual policies
While most insurance policies also don't cover engine or transmission issues, you can often add extra cover for a fee.
Depending on the insurer, you might also find income protection if you compare policies. Income protection could help cover your outgoings if you're injured and can't work after an accident on the track. But some insurance companies may want proof of income.
What doesn't track day insurance cover?
Depending on your policy, your track day insurance may not cover:
Damage sustained during races or time trials
Use of your car on public roads
Mechanical breakdown of your engine or gearbox
Recovery costs
Any damage sustained while someone else is driving your car
Protection for personal injury cover isn't often included on most track day policies. Track days are all about your own risk, which is why track days exclude third-party liability. But, some insurers might offer personal accident track day cover as an optional extra.
As cover varies between policies, it's worth checking with your insurer exactly what you're covered for. As previously mentioned, there may be add-ons you can choose from.
To make sure your policy does exactly what you want it to, it's also worth asking your insurer:
Is fire damage covered?
Does the policy cover damage to spare parts or tool kits?
Are any tracks excluded from my policy? Is it track-specific?
Am I covered during the journeys to and from the circuit?
What about track day insurance if I'm in Europe?
Track day insurance may cover you for specific tracks around Europe. But you should check your policy details before travelling.
For example, Grove & Dean Motorsport Insurance covers many popular tracks around Europe, such as the Barcelona and Zandvoort circuits. But you should check what's specifically included before buying.
Depending on your chosen policy and insurer, some add-ons may not be covered. For example, some policies don't include roadside recovery.
How much does track day insurance cost?
There are several factors insurers consider before calculating your track day insurance cost.
These include:
The market value of your car
Your age and experience - younger drivers often pay more and under 21s can't usually be covered
Your excess
Scope of cover required
The number of days you need cover - you may get discounts for multi-day cover
The track you're driving on - many insurers see winding or technical routes as higher risk
Any vehicle modifications
How can I get cheap track day insurance?
The cost of your track day insurance is influenced by many things that are out of your control – such as your age. But there are a few ways you might be able to keep your costs down.
Here are 8 quick tips that could help you cut the cost of your cover:
Pay a higher voluntary excess:

The more you pay, the cheaper your insurance costs could be. This also means you pay a higher amount towards any claim you make.

Build up a record of track day experiences: Some insurers offer discounts if you can point to some track day history.

Don't put your friends on a policy: Multiple drivers could push your costs up.

Choose multi-day cover: Multi-day cover is usually better value if you want longer-term cover. If you buy a block of days and don't use them up, the cost for the unused days might be refunded. But check before buying as not all policies offer this. Also, if you buy a policy with multiple days, you pay a single admin fee rather than multiple.

Highlight your personal experience: Insurers tend to look favourably at older drivers, as they have more experience on the road. So, if you have a few more years of experience on the track, your insurance could be cheaper.

Choose the track wisely: The safer the track, the cheaper the cover might be. So pick tracks with plenty of space and run-off areas. Both Blyton Park and Bedford's Autodrome are good examples of this.

Don't add modifications:

The more modifications on your car, the more it might cost to insure. Try and keep these down. But, if you've

modified your vehicle

– brakes, suspension and engine upgrades, for example – you must disclose them. If not, your insurer's within its rights to refuse to pay out.

Opt for less cover: Insurance for half a day is cheaper than a full day if you don't require several days' worth of cover.
Does track day insurance cover me for driving my track car on the road?
No, track day insurance only covers you while you're on the circuit.
You may also find that your standard car insurance doesn't cover your track car on the road either.
This is often due to the high value of performance cars, which makes them more difficult and more expensive to insure.
Any modifications you make to your track car can also cause issues with insurance. This can make it even harder to find standard car insurance.
But insurance cover does exist. Modified car insurance policies are tailor-made to cover these types of cars and should provide you with cover for everyday driving. Likewise with high-performance car insurance.
It's important to highlight that you might need 2 separate policies. You may need 1 for track days and 1 for on-the-road driving. But if you look for it, you should be able to find the cover you need.
There are a few other things to consider before taking your track car out on the road. Car tax and MOTs can be tricky and you need to ensure your track car is roadworthy. This means its seatbelts, tyres, indicators and lights must be in good working order.
Getting ready for your track day experience
Some track day operators offer tuition from the Association of Racing Driver School instructors.
They know the circuit well and should be able to offer suggestions on how to get the best out of your track day experience.
While you may have a good sense of your car's potential from local fast roads or motorways, you may not be familiar with the track.
Your instructor should know the circuit's best braking and exit points. They should also be able to update you on weather conditions and their impact on the track's surface.
Track tips:
If you're new to the track day experience, perhaps choose a track with plenty of extra space or run-off areas. Blyton Park's a good example.
Give your car a thorough check before getting to the track:
If you haven't changed your brake fluid in a while, it may have a lower boiling point. So get it changed ahead of track day. The same goes for your engine oil.

Tyres are your only contact with the road so make sure they're properly inflated. Under-inflated tyres have less grip and more flex. If they're over-inflated you also have less grip, plus the risk of overheating.

Make sure you've got enough fuel. You may not have time to visit the nearest petrol station halfway through your track day.
If you have any questions about your cover, double-check with your track day insurer before the event.