Bad credit car finance
Introduction to bad credit car finance
Compare car loans
If you have a poor credit history, you may find that lenders offer you higher interest rates, fewer lending options, or may refuse to lend.
See your likelihood of acceptance
Compare a range of trusted providers
Get exact APR for easier budgeting
Introduction to bad credit car finance
Bad credit car finance is a type of loan available to those who have a poor credit history and have been unable to borrow elsewhere. Car finance covers three different types of finance products, these are Hire purchase (HP), Personal contract purchase (PCP) and personal loans.
Being able to space out payments over a period of time is a great way to fund your next car if you want to avoid paying for a car in one lump sum. Just like any type of loan, interest rates will apply so make sure to compare providers to find the right deal for you.
How to get car finance if you have bad credit?
If you have a poor credit rating, or simply no credit at all, it can be difficult to get a car finance agreement approved. However, you do have some options. Some specialist lenders offer finance to people with bad credit.
Get your credit report
Okay, so you may have a "bad" credit score. But what does "bad" actually look like? To get a decent view of your credit history, use a credit check service. This should tell you about any active credit, missed payments and people who are financially linked to you.
This is a good place to start. Make sure all of your details are correct and up-to-date. Not only does this help when lenders do credit checks, but it'll also reduce the risk of fraud.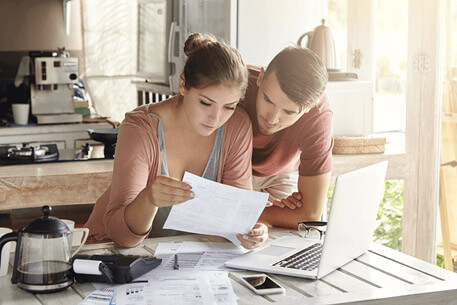 How your credit rating impacts your chances at getting a car on finance
In a nutshell, your credit rating is a score that reflects how good of a borrower you are in the eyes of a lender. Lenders never see this score – all they can access is your credit history. This will give them an indication of how good you are at managing your money.
People with a poor credit history may find that lenders offer them higher interest rates or poorer lending options. Some may refuse to lend to you altogether. Fortunately, there are ways you can improve this score over time, increasing your chances of getting car finance. While it can be time-consuming, this has the best long-term benefit.
Other ways to improve your credit rating
Have you considered a guarantor loan?
While a number of companies specialise in loans for people with bad credit, there are a few drawbacks to this. The problem with many of these is that interest rates can be comparatively high. One alternative is a guarantor loan, where you get someone who trusts you to act as your guarantor. If you can't make the repayments for whatever reason, the debt passes to them.
This method poses less of a risk to lenders and so tends to offer better interest rates than short-term loan companies. This isn't something to go into lightly, as being a guarantor is a hefty responsibility. If the guarantor is unable to shoulder the debt, both you and your guarantor could face legal action. If you're in doubt, speak to a financial advisor.
Need more help? Take a look at our expert guides
A look at your rights of voluntary termination.
What you need to know before you sell your car.
Just passed? Here's how to finance a car.
Confused about your options? We're here to help.
Everything you need to know about PCH.
Common problems to watch out for.
"Very easy and quick results, definitely worth using"
Alan, March 2022





"Easy to deal with, very pleasant"

"Very easy to use and gave competitive prices"

"Easy and quick"

"Nice and easy process with good visibility"

"Simple easy to use and exactly what I was after"

Confused.com
car finance
customers rate us
4.5

/5 based on

1569

Reviews.co.uk respondents - as of 14/04/22). Read our reviews