From the fuel duty increase to proposed new legislation on e-scooters, here are the latest driving laws and news updates for 2023.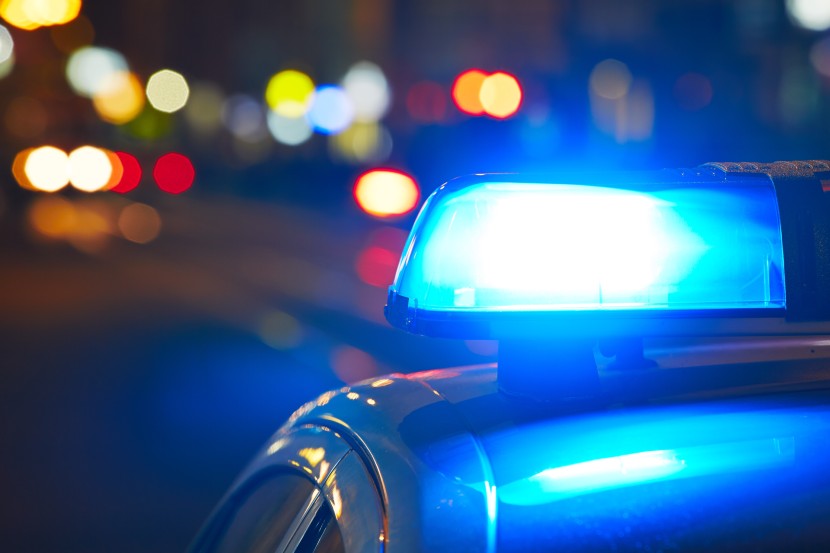 Problem roads could be targeted with enforcement in Bristol
In Bristol, cameras and other enforcement measures will monitor 6 problem sites for traffic offences starting next summer.
The sites are:
Hockey's Lane and Fishponds Road junction, Fishponds
King Georges Road and Queens Road junction, Withywood
Lower Redland Road between Elgin Park and Exeter Buildings, Redland
Furber Road between Raeburn Road and St Anne's Road, St George
Bath Bridge Roundabout and Cattle Market Road junction, near Temple Meads
Hareclive Road and Anton Bantock Way junction, Withywood
Illegal U-turns, driving the wrong way down a one-way street and turning left or right where it's prohibited are common offences in these areas.
Bristol cabinet member for transport Don Alexander comments:
"Being able to enforce moving traffic contraventions across the city will add to road safety measures that are already being taken to make sure Bristol's roads are safer for its citizens and drivers.
"We'll look at how we make the most of these powers in other locations, balanced with the resources. Mobile cameras might be an option in future.
"These 6 locations are a great start, as they're known problem areas."
The new enforcement gives the local council the opportunity to punish these offences, rather than the police.
As well as the threat to the safety of others, some of these offences could lead to points on your licence which could increase your car insurance costs.
Compare car insurance quotes
20 mph speed limit zones in Wales
In September 2023, some roads in Wales will have their speed limit reduced to 20 mph from 30 mph.
The speed reduction applies to restricted roads. Restricted roads are in residential or built-up areas with high pedestrian activity. Usually, these roads have street lights placed no more than 200 yards apart.
The Senedd passed the restricted roads order last year. It believes that the reduction in speed could bring benefits such as:
Reducing road collisions
Providing more opportunities to walk and cycle
Improving health and wellbeing
Improving safety on the streets
Improving the environment
Now, the Senedd is working with highways authorities, Trunk Road Agents (TRAs) and local authorities to implement the speed limit reduction. But there are some roads where the speed limit reduction won't apply. These are known as 'exceptions'.
There are 8 areas in Wales that have already implemented the speed limit reduction. These areas were part of the first phase of the programme:
St Dogmaels, Pembrokeshire
Llanelli North, Carmarthenshire
St Brides Major, Vale of Glamorgan
Central North, Cardiff
Cilfrew Village, Neath Port Talbot
Abergavenny, Monmouthshire
Severnside, Monmouthshire
Buckley, Flintshire
The 20 mph speed limit was introduced in these areas between July 2021 to May 2022.
London's ultra low emission zone (ULEZ) is expanding
London's existing ultra low emission zone is expanding to cover all London boroughs. The expansion will start on 29 August 2023.
You can see which areas the new expansion covers on the Transport for London website.
The ultra low emission zone aims to improve air quality to residents of the zone by charging people with high-polluting vehicles.
If you drive a vehicle into the zone and it doesn't meet emission standards, you could face a daily charge of £12.50. You also need to pay this if you're a resident in the ULEZ and your car doesn't meet emission standards. You don't have to pay this if your car is parked, though.
Scrappage scheme for vehicles in London
There's a scrappage scheme available for residents in London who get certain disability and means-tested benefits. If you're eligible, you can scrap your car or motorcycle and get a grant payment for a new vehicle that meets the emission standards. Or you can get a grant plus up to 2 annual bus and tram passes.
There's a separate scrappage scheme for vans and minibuses that belong to sole traders, small businesses with 10 or fewer employees and charities.
Successful applicants to the scheme could be eligible for more ULEZ support. There could also be support for other Londoners who aren't eligible for the grant, but Transport for London haven't yet announced the full details.
Glasgow's clean air zone (CAZ) is being enforced this year
Glasgow's CAZ is already in operation, but this year the local council is installing cameras to catch vehicles that don't meet the emissions target. If you're a resident in the zone, enforcement should start in 2024. This should give residents time to get a low emissions vehicle.
The rest of the low emission zones in Scotland should be enforced by 2024.
The minimum emissions standard for cars going into Scotland's low emission zones are:
Euro 4 for petrol cars and vans (generally vehicles registered from 2006)
Euro 6 for diesel cars and vans (generally vehicles registered from September 2015)
Euro VI for buses, coaches and HGVs (generally vehicles registered from January 2013)
Fuel duty could increase in 2023
In the spring statement, fuel duty was reduced by 5p per litre.
This was only a temporary cut for 12 months and it's thought that Chancellor of the Exchequer, Jeremy Hunt, will put it back up in 2023.
This could cost the nation an extra 12p per litre of fuel, yet another expense for people to face during the cost of living crisis.
Pavement parking ban in Scotland could be implemented
The Living Streets foundation has been campaigning for a pavement parking ban in Scotland. In 2023, the ban could finally be implemented. It was first approved 4 years ago.
Parking on the pavement can cause obstructions for people with disabilities, wheelchair users and pedestrians causing them to take risks and walk in the road. The ban could help to make walking safer for all pedestrians.
At the moment, it's illegal to park on the pavement in London and Wales.
HGV drivers could be banned from using faulty sat navs
According to the Local Government Association (LGA), councils in England and Wales are calling for a ban on HGV drivers using faulty sat navs. Incidents like HGVs getting stuck under bridges, crashing and causing delays have mainly been down to sat navs directing HGVs like they're a standard vehicle.
As a result, HGVs are regularly getting stuck in narrow roads or under low bridges. Some of the incidents include:
A Tesco lorry blocking a street for 15 hours.
A lorry carrying paint crashing into a bridge in Leicestershire. The lorry spilled paint and blocked the road for over 12 hours.
A car transporter blocked a country lane, which meant people couldn't access their homes.
Councillor David Renard, LGA Transport spokesperson, said:
"The spate of accidents we continue to see involving lorries blocking streets, damaging local areas and crashing into bridges on an all too regular basis are causing major disruption to local communities.
"There are more lorry journeys than ever, risking more incidents. HGV mileage grew by nearly 9% over the last year and is back above pre-pandemic levels.
"There are a minority of drivers who continue to follow sat nav systems that take them down routes that are totally inappropriate for the weight and height of their vehicle.
"By making it mandatory for anyone operating a HGV to use a specialist sat nav device, the government can help to reduce the risk of accidents and keep our roads moving."
E-scooters could soon be more common on the roads
You might have seen e-scooters more regularly in the UK over the last few years. In some areas in England, they've started e-scooter trials to see how safe they are to use on the road.
The trials are taking place in:
Bournemouth and Poole
Buckinghamshire (Aylesbury, High Wycombe and Princes Risborough)
Cambridge
Cheshire West and Chester (Chester)
Copeland (Whitehaven)
Derby
Essex (Basildon, Braintree, Chelmsford and Colchester)
Gloucestershire (Cheltenham and Gloucester)
Great Yarmouth
Liverpool
London (participating boroughs)
Milton Keynes
Newcastle
To read the full list of participating areas, visit GOV.UK.
Former Transport Secretary Grant Shapps is in favour of letting e-scooters use the road. But they must meet strict requirements to take part in the trial. For example, they must be able to reach the right speed, and have the correct amount of power and lights.
Speaking to the House of Commons Transport Committee, he said the government wanted to "crack down on the private market and make it illegal to sell e-scooters which don't meet the regulatory standards".
It's illegal to use an e-scooter on the road in these areas if it doesn't meet these requirements. The driver must also have a driving licence and proper insurance cover for the e-scooter.
Not everyone is in favour of e-scooters. They can be driven on the pavement at the moment, which is causing problems for pedestrians. Some MPs have even said that e-scooters have "caused problems on the streets of the country".
Members of the House of Lords said that e-scooters "could have much to offer" particularly in relation to the UK's green recovery. The scooters could provide a "safe, relatively cheap and environmentally friendly method of transport". But this can only happen if regulations are put in place to address safety concerns.
With the planned legislation, e-scooters could be used on the road in a similar way to bicycles.
Self-driving cars could be on the road in 2 years
In 2022, the government announced that it would change the Highway Code to accommodate self-driving cars. The change means drivers could "experience the full benefits of the first self-driving vehicles when they arrive".
The government said that they should have a framework in place to support self-driving vehicle technology by 2025.
Other news and updates you need to know about
MOTs could be changing in the future
First year MOTs could be pushed from 3 years to 4 years for motorbikes, cars and some vans.
According to the government, the move could save motorists around £100 million in MOT fees. The average MOT costs around £40.
This should help motorists with vehicle running costs, while still making sure vehicles are roadworthy and meeting emissions standards.
Most new vehicles pass their test at 3 years, the government claims. The number of collisions due to vehicle defects (which would be picked up in the MOT) is low too. So, according to government analysis, changing first year MOTs from 3 to 4 shouldn't impact road safety.
Also, vehicle safety has improved over the years, an example of this is automatic lane keeping systems (ALKS). MOTs have also had to evolve for hybrid and electric vehicles too.
Having first year MOTs at 4 years is already standard in countries like:
Belgium

Denmark

France

Italy

Spain

Portugal
But before any changes are made, the government and the Driver and Vehicle Standards Agency (DVSA) will launch a public consultation into the future of MOTs.
Councils warn of high repair costs for potholes and street lighting due to energy cost increases and inflation
A new report by the LGA revealed that councils have seen a 37.5% increase in the cost of running and repairing street lights over the last 6 months. Some have said their running costs have doubled.
There's been a 22% increase in the cost of repairing roads with pothole damage, as well as relaying road surfaces and other maintenance costs.
This is due to global issues, including the war in Ukraine, which is affecting the UK's supply of bitumen. This is a key material for repairing roads.
Costs of electricity, steel, lighting and cement have also increased, the LGA reports. Salt has also increased by 60%, which is important for preparing roads for winter.
The LGA is calling on the prime minister to help to cover these increasing costs in any new budget announcements.
0% VED tax on electric cars until 2025
In 2022, Jeremy Hunt announced that there would be a tax on EVs in 2025. Having zero vehicle excise duty to pay was a key incentive for buying an EV. The EV tax doesn't start until 2025, but it's something to consider if you're looking to buy an EV in the next couple of years.