From new prosecution powers for local councils to lower speed limts in Wales, here's our latest update on driving laws and driver rules for the rest of 2023.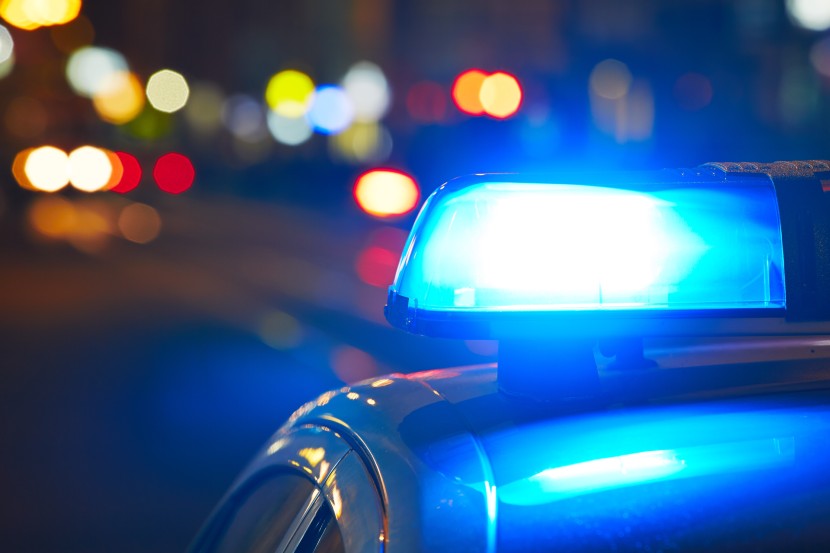 20 mph speed limit zones in Wales
In September 2023, most 30 mph roads in Wales had their speed limit reduced to 20 mph.
The speed reduction applies to restricted roads, which are in residential or built-up areas with high pedestrian activity. Usually, these roads have street lights placed no more than 200 yards apart.
The Senedd passed the restricted roads order last year. It believes that the reduction in speed should bring benefits such as:
Reducing road collisions
Providing more opportunities to walk and cycle
Improving health and wellbeing
Improving safety on the streets
Improving the environment
Now, the Senedd is working with highways authorities, Trunk Road Agents (TRAs) and local authorities to implement the speed limit reduction. But there are some roads where the speed limit reduction doesn't apply. These are known as 'exceptions'. You can see a map of these exceptions at GOV.WALES.
This follows 8 areas in Wales that already implemented the speed limit reduction. These areas were part of the first phase of the programme:
St Dogmaels, Pembrokeshire
Llanelli North, Carmarthenshire
St Brides Major, Vale of Glamorgan
Central North, Cardiff
Cilfrew Village, Neath Port Talbot
Abergavenny, Monmouthshire
Severnside, Monmouthshire
Buckley, Flintshire
The 20 mph speed limit was introduced in these areas between July 2021 to May 2022. And according to data from the Welsh Government it's had a positive effect on speeding in the area. Its data revealed that 64% are travelling at or below 24 mph. Before this, only 45% travelled below the speed limit.
12 councils now have the power to fine motorists
Councils that have permission will be able to enforce 'moving traffic offences'. These include:
Incorrectly driving in a bus lane
Stopping in a yellow box junction
Banned right or left turns
Illegal U-turns
Going the wrong way down a one-way street
Ignoring a Traffic Regulation Order (TRO)
These are the councils that will be able to fine motorists for moving traffic offences. We've also found out where they'll be monitoring the traffic:
| Council (1) | Start Date | Areas to be monitored (2) |
| --- | --- | --- |
| Durham | Oct 2022 | 1 weight limit bridge |
| Luton | Jan 2023 | Pedestrian zones |
| Oxfordshire | Feb 2023 | School pedestrian-only zones |
| Reading | Spring 2023 | 15 yellow box junctions |
| Hampshire | Spring 2023 | School yellow markings at 10 sites |
| Surrey | May 2023 | Yellow box junctions |
| Kent | Spring/Summer 2023 | Multiple sites |
| Bedford | Summer 2023 | Undecided/unspecified |
| Bath & NE Somerset | No confirmed date as of yet | "5 sites, yellow box junctions and left turns" |
| Derby City(3) | No confirmed date as of yet | Not yet known |
| Buckinghamshire(3) | No confirmed date as of yet | Not yet known |
| Norfolk(3) | No confirmed date as of yet | Not yet known |
What our motor insurance expert says
"As councils in England are granted powers to issue fines for moving traffic offences, the hope is that road safety will improve, and police force workloads will be supported."
"But in order to improve road safety, councils will be monitoring moving traffic offences with a close lens. Although it's expected that councils will give warnings prior to issuing monetary fines, this doesn't mean that drivers should take the risk and commit offences. Drivers could get a fine of up to £105 for a moving traffic offence."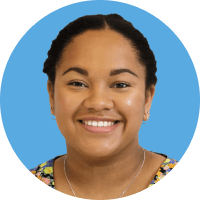 Louise Thomas
Motor insurance expert
Graduated driving licences for new drivers under 25
New drivers under 25 years of age could be banned from carrying passengers who are also under 25. This is part of a proposed 'graduated driving licence' scheme.
If the law goes ahead, new drivers won't be able to carry passengers of the same age group for either 6 months or a year after passing.
According to road safety charity Brake, traffic crashes are a leading cause of death among young people. It's also the main cause of death for people between 15 and 29 globally.
The charity also says that 1 in 5 drivers crash within a year of passing their test. And more than 1500 young drivers are killed or seriously injured on UK roads every year.
On 16 May transport minister Richard Holden discussed the scheme with safety campaigners but no outcome has been published yet.
DVLA eyesight rules could change in weeks
New rules for eye sight could mean that anyone who wears glasses to drive will need to tell the DVLA about their eye condition.
At the moment, you only have to declare your eyesight condition if you can't read a number plate that's made after 1 September 2001 from 20 metres away.
You also need to have visual acuity of at least decimal 0.5 or 6/12 with glasses or contact lenses using both eyes together. If you only have one eye, you need to have this visual acuity in your remaining eye.
London's ultra low emission zone (ULEZ) is expanding
From 29 August, London's existing ultra low emission zone covers all London boroughs.
You can see which areas the new expansion covers on the Transport for London website.
The ultra low emission zone aims to improve air quality to residents of the zone by charging people with high-polluting vehicles.
If you drive a vehicle into the zone and it doesn't meet emission standards, you could face a daily charge of £12.50. You also need to pay this if you're a resident in the ULEZ and your car doesn't meet emission standards. You don't have to pay this if your car is parked, though.
Pavement parking ban in Scotland and possibly in other UK countries
You're not supposed to park on the pavement in any country unless signs allow this. The Highway Code says:
"You MUST NOT park partially or wholly on the pavement in London, and should not do so elsewhere unless signs permit it. Parking on the pavement can obstruct and seriously inconvenience pedestrians, people in wheelchairs or with visual impairments and people with prams or pushchairs."
But there usually isn't any legal enforcement for this. The Living Streets foundation has been campaigning for a pavement parking ban in Scotland for the last 4 years. In 2023, this ban could finally be implemented.
At the moment, it's illegal to park on the pavement in Wales. Drivers could face a £70 fine if they're found parking in an area street that has a pavement parking ban.
It's also illegal to park on the pavement in London where you could get a fine between £110 and £130 depending on the road. But this is usually halved if you pay it within 2 weeks.
E-scooters road safety trial update
In some areas in England, e-scooter trials are still happening to see how safe they are to use on the road. The e-scooters must meet strict requirements to take part in the trial.
It's illegal to use an e-scooter on the road if it doesn't meet these requirements. The driver must also have a driving licence and proper insurance cover for the e-scooter.
For example, they must be able to reach the right speed, and have the correct amount of power and lights.
The trials are taking place in:
Bournemouth and Poole
Buckinghamshire (Aylesbury, High Wycombe and Princes Risborough)
Cambridge
Cheshire West and Chester (Chester)
Copeland (Whitehaven)
Derby
Essex (Basildon, Braintree, Chelmsford and Colchester)
Gloucestershire (Cheltenham and Gloucester)
Great Yarmouth
Liverpool
London (participating boroughs)
Milton Keynes
Newcastle
To read the full list of participating areas, visit GOV.UK.
In the most recent e-scooter trials report, 5% of e-scooter users reported a collision in the last 12 months. And less experienced users were more likely to be involved in a collision than experienced users.
The report says that the main reason for the collision was user error. This means that formal training might be introduced to help educate e-scooter users.
Most people who took part in the survey felt safe on e-scooters, but they felt more safe on a bicycle. Road users felt safer around bicycles or e-bikes rather than e-scooters.
When asked, residents suggested these ways to improve e-scooter safety:
Create a dedicated e-scooter lane - like a cycle lane
Make sure e-scooter drivers wear a helmet and high-visibility clothing
Make sure the e-scooter has lights
Install bells on the e-scooter so they can warn pedestrians that they're there
Former transport secretary Grant Shapps is in favour of letting e-scooters use the road. Speaking to the House of Commons Transport Committee, he said the government wanted to "crack down on the private market and make it illegal to sell e-scooters which don't meet the regulatory standards".
With the planned legislation, e-scooters could be used on the road in a similar way to bicycles.
Other news and updates you need to know about
MOTs could be changing in the future
First year MOTs could be pushed from 3 years to 4 years for motorbikes, cars and some vans.
According to the government, the move could save motorists around £100 million in MOT fees. The average MOT costs around £40.
This should help motorists with vehicle running costs, while still making sure vehicles are roadworthy and meeting emissions standards.
Most new vehicles pass their test at 3 years, the government claims. The number of collisions due to vehicle defects (which would be picked up in the MOT) is low too. So, according to government analysis, changing first year MOTs from 3 to 4 shouldn't impact road safety.
Also, vehicle safety has improved over the years - an example of this is automatic lane keeping systems (ALKS). MOTs have also had to evolve for hybrid and electric vehicles too.
Having first year MOTs at 4 years is already standard in countries like:
Belgium
Denmark
France
Italy
Spain
Portugal
But before any changes are made, the government and the Driver and Vehicle Standards Agency (DVSA) will launch a public consultation into the future of MOTs.
Self-driving cars could be on the road in 2 years
In 2022, the government announced that it would change the Highway Code to accommodate self-driving cars. The change means drivers could "experience the full benefits of the first self-driving vehicles when they arrive".
The government said that they should have a framework in place to support self-driving vehicle technology by 2025.
0% VED tax on electric cars until 2025
In 2022, Jeremy Hunt announced that there would be a tax on EVs in 2025. Having zero vehicle excise duty to pay was a key incentive for buying an EV. The EV tax doesn't start until 2025, but it's something to consider if you're looking to buy an EV in the next couple of years.
Clean air zone or Low emission zone update
Greater Manchester low emission zone under review
Clean Air Greater Manchester is seeking more evidence to support its clean air plan that doesn't charge motorists.
All the evidence should be submitted by the end of June 2023.
The organisation's aim is to address air pollution but protect jobs and businesses.
Some clean air zones have come under scrutiny as charging motorists could potentially put people off visiting the city.
This new approach by Clean Air Manchester could be a good solution to encourage visitors to the city but also reduce air pollution.
New proposed low emission zone in Cardiff
Cardiff might have a clean air zone in 2027 that would cover the city centre to improve air quality.
The council might also bring in a congestion charge.
Early reports say that the clean air zone charge could be £2 a day for some polluting vehicles, but this hasn't been decided yet.
Before this initiative is rolled out, Cardiff Council has introduced a number of low emission initiatives, including £1 bus fares and a tram.
Cities with clean air zones
Bath
Birmingham
Bradford
Bristol
Portsmouth
Sheffield
Tyneside (Newcastle and Gateshead)
Glasgow
Edinburgh
Dundee
Aberdeen
Compare car insurance quotes
(1) Confused.com issued a Freedom of Information request to the Department for Transport requesting the following information: Could you please state:
1) Which UK councils have applied for powers to issue penalty charge notices (PCNs) to drivers under Part 6 of the Traffic Management Act 2004 (TMA), which came into force on 31st May 2022.
2) Based on the number of UK councils that have applied for powers to issue PCNs: a) State councils that have been granted powers since June 2022. b) State the live or expected date that these councils will begin enforcing powers.
3) Based on the number of UK councils that have been granted permission to issue PCNs under the powers of Part 6 of TMA, please: a) State which offences (by code) the councils have been given permission to penalise; b) State what level of fine, in regards, to penalty charge (£) they have proposed to bring in for each type of offence.
(2) Confused.com issued a Freedom of Information request to local authorities requesting the following information: Could you please state:
1) When you were granted powers under the Act,
2) When you expect to enact (fine drivers) these powers,
3) Where in your region are you expecting the powers to go live and what will they be? By this I mean can you state where (the road, or road junction) the powers will come into force and what the offence will be (for example, going the wrong way up a one way street).
More information on the new powers can be found here: https://commonslibrary.parliament.uk/councils-in-england-to-get-new-powers-over-traffic-offences/ The new rules allow local authorities in England outside of London to apply for new powers to enforce 'moving traffic offences'. Other regions (Scotland, Wales, Northern Ireland) can vary council by council.
(3) In response to a Freedom of Information request, the Department for Transport confirmed that 14 councils have applied to acquire designated moving traffic offence powers, and 12 of these have since obtained these powers. We then submitted FOI requests to the 12 councils for further information, but Derby City, Buckinghamshire and Norfolk council did not respond to the request.