From smart motorways to changes to the Highway Code, here's your driving law update for 2022.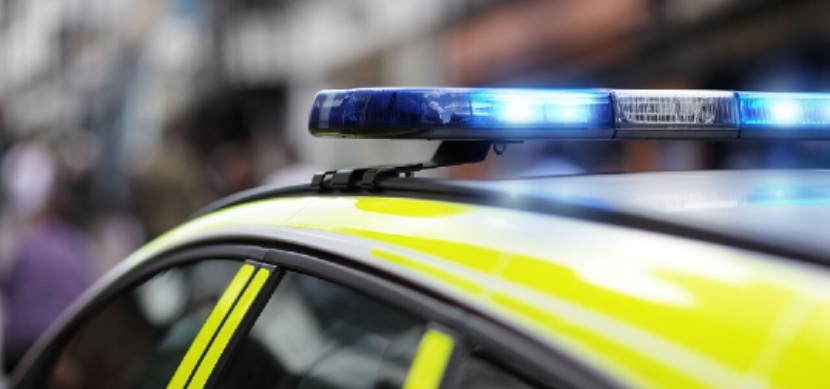 Highway Code update: pedestrians, horse riders and cyclists have priority
To capitalise on the active travel boom, the government has changed the Highway Code so that cyclists, horse riders and pedestrians feel safer on the road.
Some of the changes include:
A hierarchy of road users that prioritises at-risk road users like cyclists, horse riders and pedestrians.
Improving pedestrian priority on pavements when crossing or waiting to cross the road.
Guidance on passing cyclists and horse riders safely. This includes safe passing distances and speed. Cyclists also have priority at junctions when travelling straight ahead.
The government explains that, 'road users who can do the greatest harm have the greatest responsibility to reduce the danger they may pose to others'.
The Highway Code change is part of a £338 million package to improve the infrastructure for cyclists and pedestrians.
Stricter rules on mobile phone use in vehicles
The government is tightening up the rules on mobile phone use behind the wheel.
In 2021, motorists could only be penalised for communicating on their phone behind the wheel. For example, calling or sending a text.
The new rule, which could start early this year, will penalise drivers for touching their phones behind the wheel.
This means using your phone for gaming, taking selfies and scrolling through playlists will be illegal. Drivers could receive a fine of £200 and six points on their licence if they're caught.
But there are some exceptions.
Drivers should still be able to use their phone as a sat nav as long as it's secured in a mobile phone holder. You'll have to pull over and stop when it's safe if you want to adjust your route though.
You should also be able to use your phone to make contactless payments at drive throughs and toll roads.
Local councils could enforce minor traffic offences instead of police
Motorists could be fined up to £70 by local councils for minor motoring offences. For example, stopping in yellow cross hatching and driving in cycle lanes. Before the rule change, the police were responsible for issuing these fines.
This is the first time that councils outside of London and Cardiff have been allowed to issue penalty charges for these types of offences.
Councils will be able to apply for this in England and Wales.
All motorists banned from parking on pavements
Councils in England and Wales could have the power to issue fines for motorists that park on the pavement.
The new rules could mean that councils UK wide could issue £70 fines for pavement parkers.
It's already illegal to park on the pavement in London and some other parts of the UK. Scotland's ban on pavement parking should come into effect from 2023.
The government is still consulting on the pavement parking ban, but reports say that the decision in England and Wales could be made sometime this year.
Speed limiters from 6 July 2022
In 2022, speed limiters will be mandatory in all new cars.
The speed limiter – known as an Intelligent Speed Assistant system (ISA) – alerts drivers if they're going too fast. If the driver doesn't slow their speed the car will intervene.
Drivers can override the speed limiter circumstances, for example if you're overtaking. For more information, take a look at our guide on mandatory speed limiters for 2022.
Five-year delay on new smart motorways
The government will pause smart motorways for five years for a full safety review.

The five-year pause will give the government and the Department for Transport time to collect in depth data on the safety of smart motorways.

But some smart motorways have already been built. The Department for Transport is investing £900 million into improving the safety on these, with £390 million going towards 150 additional emergency areas. The additional areas should give motorists more places to stop if they run into difficulty.
Driving licences to be taken off drug users
In December 2021, the prime minister announced that passports and driving licences could be removed from illegal drug users.
Prime Minister Boris Johnson has said:
"We need to look at new ways of penalising them. Things that will actually interfere with their lives.
So we will look at taking away their passports and driving licences. We're keeping nothing off the table."
The government could also introduce harsher sentences for offenders. This is part of a wider 10-year plan to tackle illegal drug-related crime.
Self-driving cars allowed on UK roads
Automatic Lane Keeping Systems (ALKS) keep cars in lane automatically at low speeds. And for the first time, drivers will be able to delegate control of the vehicle.
In 2021, the government announced that ALK systems are an example of 'self-driving' vehicle technology.
The Association of British Insurers has debated this, saying it could potentially be misleading for drivers.
By declaring the system as self-driving, drivers might feel they can switch off behind the wheel. In reality, they still need to be able to regain control of the vehicle at any time.
The government says that the first cars with ALK technology could be on our roads by spring 2022.
New clean air zones: Manchester, Bradford and more in 2022
Manchester will launch its clean air zone (CAZ) on 30 May 2022. This is an area - usually within a city - that charges high-emission vehicles to enter them.
Some of these zones target buses or taxes, while others also charge private vehicles if they emit over a certain amount of emissions. Manchester's CAZ will apply to:
HGVs
Buses
Coaches
Vans
Minibuses
Hackney cabs and private hire vehicles
Motorhomes and camper vans
These vehicles might need to pay up to £60 per day to enter the CAZ. For motorhomes and camper vans, it depends on the individual vehicle's emissions.
Private cars, mopeds and motorbikes shouldn't be affected.
Work on new clean air or low emission zones can now continue after the delay due to the pandemic. The following cities should have theirs ready by 2022:
Some cities that already have clean air or low emission zones are:
Bath
Birmingham
Portsmouth
Electric car grant cut
The 2050 net zero deadline looms closer each year, as does the 2030 petrol and diesel car ban.
There's also more pressure on drivers to switch to electric cars, which isn't easy given that the initial cost for an EV is £20,000 upwards.
The government's electric car grant went some way towards making them affordable. But in December 2021, it reduced the grant.
Now, the grant has been cut from £2,500 to £1,000 and will only be available for vehicles costing up to £32,000. You could previously apply the grant to vehicles up to £35,000.
Nurses to be able to determine if you're fit to drive - rather than just doctors
The government is considering allowing nurse practitioners to conduct medical questionnaires to determine if you're fit to drive. Previously, only GPs were allowed to do this.
This change could help to speed up driving licence renewal applications, and decrease the workload on already stretched doctors.
New homes to have EV charging points fitted by law in 2022
Infrastructure around charging points has been a barrier for people considering switching EVs.
But this year all new builds in England will have to install EV charging points. This will be a legal requirement.
The new charging points should be installed in new-build homes, new supermarkets and any other building that's having major renovations.
The government claims that the scheme could produce up to 145,000 extra charging points each year if all goes ahead as planned.
Rule changes on what you can tow
The rules on what you can tow changed in December last year.
Now, if you passed your test on or after January 1997, you won't have to take an additional test to tow a trailer up to 3,500 kg maximum authorised mass. This is the maximum weight that the trailer can hold, including the weight of the trailer.
30,000 more HGV driver tests could happen each year after this rule change, which could help tackle the HGV driver shortage.
Ban on red diesel and rebated biofuel
To help the UK reach its climate target, on 1 April 2022, the government will restrict the use of red diesel and biofuel in some vehicles.
The red diesel ban will mainly affect businesses rather than individuals. Usually, this type of fuel is used for agricultural machinery, for example in tractors or ploughs.
The ban could mean that businesses resort to using cleaner fuel options to power their vehicles.