Struggling to pick the right car insurance policy? Bewildered by so many types of protection? Here's what you need to know.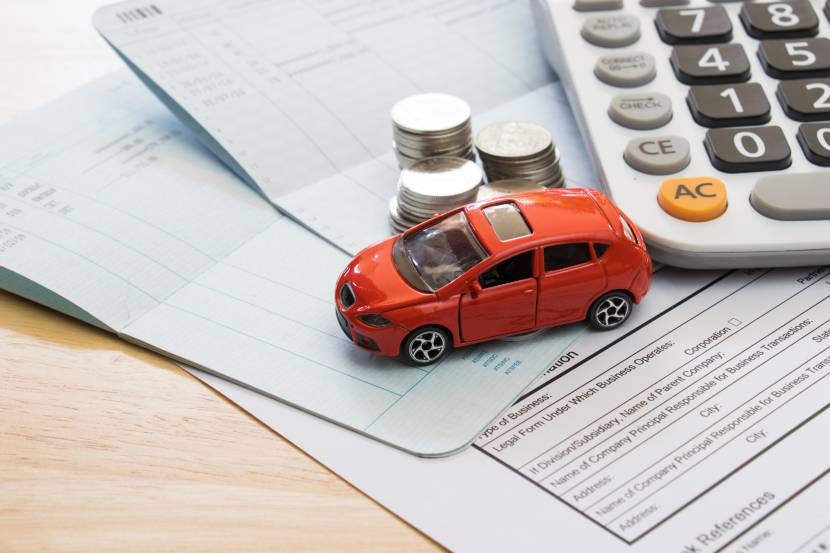 Benjamin Franklin's quote, "nothing is certain but death and taxes" forgot a third certainty – insurance. When we drive anywhere we need it. But which policy is right you for?

Choosing car insurance is often overwhelming. We all want the best blend of protection and price. After all, if you drive a car you must be insured to drive it – it's a basic legal need.

Let's look at the main options first to get a sense of how things are organised. There are three car insurance types:
Compare car insurance quotes
Third-party only (TPO)
Third-party only (TPO) is the legal minimum for getting on the road. It's the most stripped-down, back-to-basics protection possible.

What does it include? If you bump or scrape another car or injure the driver and passengers, your third-party insurance policy should pay the repair and injury costs.
Third-party cover here also covers you for any property damage caused by your driving.

So far, so good. However, third-party cover tends not to include a range of other driving risks, such as:
If you or your passengers sustain accident injuries

Any accident costs to your vehicle. This means if you have an accident and your car's badly damaged, you might be forking out all the repair costs

If your car's stolen you've got no protection for a replacement.
If you're involved in an accident that isn't your fault, the other driver's insurance should pay any compensation owed to you.
So, it's not completely one-way! Your insurance company though might not take much interest in supporting you with this claim.

So, third-party only insurance is limited cover.

For some it might do the job. But it might not supply the peace of mind you want when out and about.


Third party, fire and theft (TPFT)
You get all the above-mentioned third party cover. In other words, you're covered if you run into another vehicle, or damage their property.
Also, you've protection if there's any injury to the other driver and passengers.

Third party, fire and theft protection adds on top:
Fire damage protection to your car including any arson attempt – a crime reference number might be needed here.
The replacement cost of your car if you're a victim of car theft
The cost of any damage to it if someone attempts to steal it

While these extra protections are added, TPFT still might not give you:
Cover for any damage to your car
So, while there's some extra cover bolted on, the gap between TPFT and fully comprehensive cover is still pretty chunky. There's also still no protection for you if an accident is your own fault.


Comprehensive
Comprehensive car insurance offers you the broadest range of protection for a wide range of driving risks.
A 'fully comp' policy should cover you for everything included in a third party, fire and theft policy. It should also cover you for accidental damage to your own car, even if it was your fault.

For most of us, that's the real stand-out benefit of a comprehensive insurance policy. Simply, it gives extra peace of mind when we're out on the road.

Comprehensive insurance gives you the benefits of third party, fire and theft, plus:
Cover for repair costs for your own car after an accident, even if it's your fault.
The cost of treating any accident-related injuries for you and any passengers.
Damage protection to your car, even if you don't know whose fault it is.
The option to drive other cars, sometimes – though this cover is normally limited to third party cover only. Go careful here!

But there's an extra kicker to buying comprehensive insurance we'd like to point out.
Comprehensive insurance policies could sometimes be cheaper than both third party and third party, fire and theft policies.

How is it possible? It's because many higher-risk drivers think that third party or third party, fire and theft is cheaper. And those higher risk drivers take their claims history with them!


What does comprehensive cover not include?
While comprehensive policies cover most eventualities it's not an all-weather superman cape for the road.

So you might want consider some padding to your policy in some areas.

For example:

The specifics of what you could be covered for might vary between insurance companies, as might the price.
So, it's even more important to compare comprehensive policies. The cheapest might not always the best.
And a basic, cheaper policy could end up costing more stress, time and money in the long run.

These three car insurance types cover your average policy. But there are also specialist options, depending on your circumstances.
Learner driver insurance
Learner driver car insurance allows you to hone your skills before passing your driving test. You'll need a qualified driver with you.

What to consider?
If you're already having driving lessons from an instructor you don't need learner driver cover. It's included in your lesson fee.
You can get learner driver cover for just a day or much longer – perhaps several months.
If you're learning in someone else's car, using a temporary learner driver policy is less likely to impact their no-claims bonus.

Learner driver insurance isn't the only way to support your driving confidence pre-test. You might want to consider asking someone to add you on their own policy as a named driver.

If you get behind the wheel and have a bump their no-claims bonus might be affected. So, perhaps shop around for both options, if they're open to you.
Telematics and black box insurance
Telematics is a small communications device that sits in your car and measures your driving style.
This black box sends the info to your insurer who measures how safe your driving is. Your premium could consequently rise or fall.

Passing your test is thrilling but car insurance costs less so – and insurance is usually high for young drivers. Black box car insurance tries to crack this costs barrier.

Does it succeed? It depends on you. If you're a young driver and you build up a safe, responsible driving profile then black box cover could save you cash.

It's also worth considering:
A telematics device could help you track down your car if it's stolen
They're a good way to start building up your no-claims bonus
Be careful if you've got a second driver on your policy. A telematics device doesn't know who's driving. If you've a friend with bad habits, you might end up paying for them!
Temporary car insurance
This is short-term car insurance cover that can last from one hour to a month.
Perhaps you need to borrow a car once a month for an hour – perhaps for shopping. Or half a day twice a year. Perhaps to support a relative or friend in a care home.

Or, just when you need it – but you're not sure when.

Temporary car insurance could even be priced in single minutes – so it's super-flexible. The other thing is that there's no contract. Once the cover has ended, you're done.
Temporary cover could let a friend borrow your wheels, or allow someone to help you share the driving on a longer trip. Some garages also use it for test drives.

An insurer might want to know what you're using it for. In other words, what 'class of use'.
This could affect how much you'll be charged. So you'll need to think about it but not bend the truth. Social, domestic and pleasure? Commuting? Or business?

It's easy to get a quote online though if you're under 25 you might face some exclusions.
Classic car insurance
Classic car insurance is specialist protection for a classic car. If you're lucky enough to own one you probably drive it less than your day-to-day wheels.

You probably look after it better too. When did you last see an E-Type or old-style VW Camper do some drifting? Or wheel spins?

There might be age limits on the car for it to be considered a 'classic' – usually any car older than 15 years.

If you run a classic car then you might belong to an owner's club. This could help keep the cost of your cover down.

If your classic car is written off, it's not so easy to get a valuation. That means an insurer might ask you for an agreed valuation when you take out your premium. You'll need to supply an answer that's realistic.

Car modifications might not be as frowned on compared to modern cars – many are simply used to preserve a vehicle, often as close to its original condition as possible.

If your car is no longer driven on the road, consider laid-up cover.
You should still be covered for fire and theft should the worst happen. But if your classic car isn't being driven at all, you might want to consider giving it a SORN.