Taking an advanced driving course is a good way to boost your confidence on the road and it might help reduce your car insurance.
With about 1,390 reported road deaths in 2021 it's as important as ever to drive safe, especially in harsh conditions.
Here's everything you need to know about the different driving courses you can take.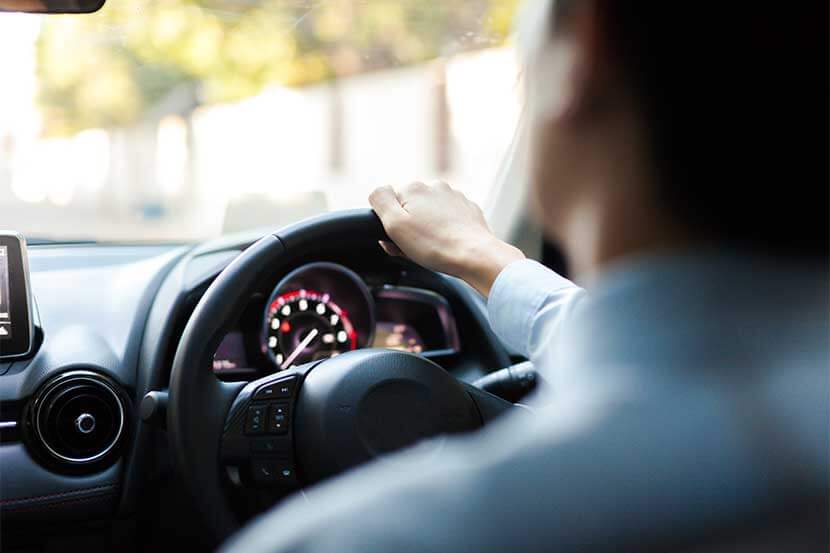 What is an advanced driving course?
It's a practical course that's designed to improve your driving skills. The aim is to make you a safer and more competent driver.
There may be a review on your current abilities and teaching of how to improve in areas such as:
Your instructor might notice any bad habits you've picked up over the years, like driving with one hand on the gear stick.
You then get the chance to put your skills to the test.
Who can go on an advanced driving course?
Anyone with a full driving licence may go on an advanced driving course. This includes teenagers who've passed both their car theory test and practical driving test, but would like to improve.
This includes:
Drivers over 50 might have also lost their confidence and need a refresher, even if it's only to reassure them that they're driving safe.
Whatever your age or experience, updating your skills and knowledge could make you less likely to have an accident. This could mean you're less likely to affect your no claims bonus, which might make your car insurance cheaper.
Can learner drivers take on advanced driver training?
These kinds of courses are aimed at drivers who've already passed their test. So, if you've still got your L-plates and learner driver insurance, you're not quite ready for an advanced course yet.
Do advanced driving courses lower car insurance costs?
Passing an advanced driving test might reduce your car insurance costs, but it's not guaranteed.
How car insurance is calculated involves many factors, and being an advanced driver won't automatically lower your costs.
But it could make you a safer driver as you may be less likely to be in an accident.
Fewer accidents means your no claims bonus has chance to grow, which could mean cheaper premiums in the long run.
Compare car insurance quotes
The dangers on the road
Anything that can make you a safer driver could be worth considering, especially from the number of accidents on the roads each year.
The Department for Transport found that there were 119,850 casualties caused by road accidents in the UK in the year ending June 2021.
Of those, 1,390 were killed and 23,140 seriously injured. A further 95,320 were slightly injured.
What are advanced driving skills?
The practical driving test is usually done under normal driving conditions. It's a pre-defined route to give you a sense of what driving day-to-day is like. These are the most fair conditions for an examiner to conduct the test.
Advanced driving skills are those that come into play in difficult circumstances. These include:
What advanced driving courses are available?
IAM RoadSmart
IAM RoadSmart is one of the UK's largest independent road safety charities. It has spent more than 60 years helping drivers and riders improve their skills.
They offer a variety of courses that may suit your needs, depending on what you're looking for.
RoSPA
You may also arrange training via RoSPA (The Royal Society for the Prevention of Accidents), which is also a charity running since 1916.
RoSPA's Advanced Drivers and Riders provides free driver and riding training to improve your skills.
These sessions may also prepare you to take the paid RoSPA advanced test.
What's the Pass Plus driving course?
One option is to look at a Pass Plus driving course. This course has you driving in a range of conditions so you're better able to tackle whatever the road has in store. This includes:
You need a Pass Plus registered instructor to teach you this driving course. The GOV.UK website may help you find your nearest instructor.
The Pass Plus course is a 6-hour session. The good news is there's no official test for this course, only a standard you need to reach for each module.
Once you've met all the relevant standards, make sure you apply for the Pass Plus certification. You might need this to get cheaper car insurance, although this isn't guaranteed.
What's the IAM RoadSmart driving course?
IAM RoadSmart has both advanced driver and advanced rider courses available. This is the only course accredited by the Driver and Vehicle Standards Agency (DVSA).
The course can take up to 3 to 6 months to complete, but once you've completed you should become a full IAM member. If you wanted to, you could even give an advanced driver course as a gift!
What other alternative driving courses are there?
RoSPA
RoSPA is a UK charity working to give driving courses to reduce accidents on the road. One of the courses is an Advanced Drivers and Riders scheme. This course aims to help improve your skills and prepares you for the RoSPA Advanced test.
There are around 60 local groups you can choose to join and pay to become a member. There's only a membership fee to pay but there is no charge for the actual training itself. Once you're ready to take the advanced driving test, you need to pay £67 for a car test.
The membership has an annual fee of £40, and you're asked to take the test again every 3 years to help refresh your skills.
AA Qualified driver lessons
The AA driving school also covers advanced driving lessons. They do refresher lessons based around your needs and can take at least 2 hours to complete.
If you're feeling shaky driving on the motorway, you could also book specific motorway and dual carriage driving lessons.
The AA also covers Pass Plus lessons.
How much are advanced driving courses?
The IAM RoadSmart Advanced Driving course costs around £175, at the time of publication. Visit the IAM RoadSmart website for more information about booking.
Pass Plus costs varies depending on where you live, but you may be able to get a discount from the local council.
Is an advanced driving course worth the money?
You could be picking up lifesaving skills, and that's invaluable.
An expert observer should take you out between 6 and 8 times so they can get an idea of your capabilities.
You might also practise specific skills like car control and timing. You may also learn how to deal with unpredictable conditions and road users.
But whether all that extra experience is worth the money is entirely up to you.
What happens if I fail the advanced driver test?
Mistakes happen but don't worry, you can always pay for a retest.
In future practises, your examiner may suggest concentrating on the areas that didn't go so well.
Are advanced driving courses the only ones available?
No, there should be more options. These include assessment reviews for mature drivers, young drivers, and even non-members.
Currently they cost £65 from IAM RoadSmart.
Young driver driving assessment
This is a way to boost confidence if you're under 26 years old. It's not a lesson, but a relaxed 1 hour review.
You go out in your own car so an expert can see your driving style. They might also give you tips on tackling difficult road conditions which you might've not yet experienced.
Mature driver review
This gives you a trusted second opinion on your driving ability. An expert should be with you in your own car and give feedback.
It's something to consider if you want a refresher and to give your confidence a boost.
Non-members driving assessment
This is a 1 hour informal review with a qualified examiner in your own car. They watch how you drive and share ideas on improving your skills.