Everyone likes to think they're a good driver. But the best way to know for sure is by taking an advanced driving course.
An expert gives you an honest assessment of your abilities - and you'll also pick up useful hints to boost your chances of stress-free motoring.
It doesn't matter whether you passed your driving test last month or you've been on the road for more than 40 years. There's always be room for improvement.
Taking an advanced driving course could make you safer on the road – and possibly reduce your car insurance.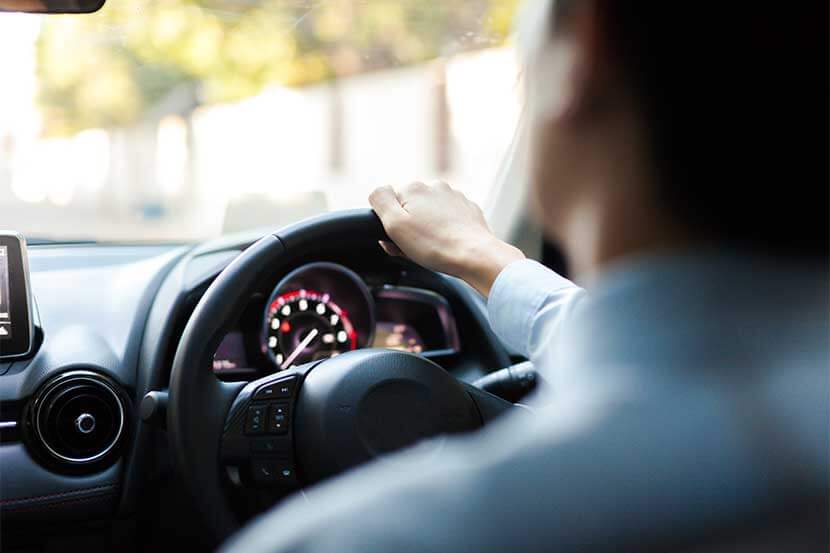 What is an advanced driving course?
This is a practical course that's designed to hone your driving skills. The aim is to make you a safer, more confident and competent driver.
You should be assessed on your current abilities and be told how to improve in areas such as observation, timing and road positioning.
Any bad habits you may have picked up over the years, such as driving with one hand permanently on the gear stick, are also be identified.
You then get the chance to put your skills to the test!
Who can go on an advanced driving course?
Anyone with a full driving licence can go on an advanced driving course. This includes teenagers who 've just passed both their car theory test and practical driving test but would like to enhance what they've already learned.
This includes:
Similarly, drivers over 50 might have lost their confidence and need a refresher – even if it's just to reassure them that they're perfectly safe.
Whatever your age or experience, updating your skills and knowledge could make you less likely to have an accident.
Can learner drivers take on advanced driver training?
These kinds of courses are tailored for drivers who've already passed their test. So, if you've still got your L-plates and you've got learner driver insurance, you're not quite ready for an advanced course just yet.
Do advanced driving courses lower car insurance costs?
Passing an advanced driving test might reduce your car insurance premiums, but it's not guaranteed.
How car insurance is calculated is a complex process involving many factors – and being an advanced driver won't automatically lower your costs.
However, it could potentially make you a safer driver who's less likely to be involved in an accident.
Fewer accidents mean fewer claims – and could mean cheaper premiums in the long run.
Compare car insurance quotes
The dangers on the road
Anything that can make you a safer driver could be worth considering – especially when you consider how many people are hurt or killed on the roads each year.
According to the Department for Transport, there were 153,158 casualties caused by road accidents in Great Britain during 2019.
Of those, 1,752 were killed and 30,144 seriously injured. A further 121,262 were slightly injured.
Car occupants accounted for 42% of road deaths (736) and pedestrians 27% (470). Motorcyclists were next, at 19% (336), followed by cyclists at 6% (100).
Of those killed in cars, 508 were drivers and 228 were passengers.
What are advanced driving skills?
The practical driving test is usually done under normal driving conditions. It's a pre-defined route to give you an overall sense of what driving day-to-day is like. These are the most fair conditions for an examiner to conduct the test.
Advanced driving skills are those that come into play in less-than-optimum circumstances. These include:
Being able to maintain control of the car while driving in snow and ice

Driving in busy city centres where the movements of people and cars are unpredictable

Enhanced observation, timing and positioning skills when driving on regular roads.
Who provides advanced driving courses?
IAM RoadSmart, the UK's largest independent road safety charity, has spent more than 60 years helping drivers and riders improve their skills.
It offers a wide variety of courses. Which will suit your needs depends on your personal situation and what you're trying to achieve.
You can also arrange training via RoSPA (The Royal Society for the Prevention of Accidents) which is also a charity and been running since 1916.
RoSPA's Advanced Drivers and Riders is a network of groups around the United Kingdom providing free driver and riding training to improve your skills.
These sessions also prepare you to take the paid RoSPA advanced test.
What advanced driving courses are available?
One option is to look at a Pass Plus driving course. This course has you driving in a range of conditions so you're better able to tackle whatever the road has in store. This includes:
IAM RoadSmart has both advanced driver and advanced rider courses available.
There's also a 2nd category Advanced Driver for existing motorcycle or commercial vehicle IAM RoadSmart members who wish to gain the similar qualification for cars as well.
You can even give an advanced driver course as a gift!
How much are advanced driving courses?
The IAM RoadSmart Advanced Driving course costs £149, at the time of publication. Visit the IAM RoadSmart website for more information about booking.
Pass Plus costs vary depending on where you live. For example, a six-hour course in Cardiff could cost around £200.
Is an advanced driving course worth the money?
You could be picking up lifesaving skills – and that's invaluable.
The course sees you being taken out by an expert observer between six and eight times so they can get an idea of your capabilities.
You'll also practise specific skills, including car control and timing, as well as how to deal with unpredictable conditions and road users!
Once you're ready it should be time to take the advanced driving test.
What happens if I fail the advanced driver test?
You might have put in all the hard work but then something goes wrong on the day and you come up short. These things happen.
Don't worry – you can buy a retest for less than £40 – and concentrate on the areas your examiner suggests need further attention.
Are advanced driving courses the only ones available?
No, there are a number of options. These include assessment reviews for mature drivers, young drivers, and even non-members. Currently they cost £49 each from IAM RoadSmart.
Young driver driving assessment
this is a way to boost confidence if you're under 26-years-old. It's not a lesson but a relaxed one-hour review.
You go out in your own car so your driving style can be assessed by an expert. They'll also give you tips on tackling difficult road conditions that you might not yet have experienced.
Mature driver review
this gives you a trusted second opinion on your driving ability. An expert should accompany you in your own car and give you feedback.
It's something to consider if you want a refresher – and to give your confidence a boost.
Non-members driving assessment
this is a one-hour informal review with a qualified examiner in your own car. They watch how you drive and share ideas on how to improve your skills.