Fronting is when someone pretends to be a named driver and not the main driver on an insurance policy. This is illegal and could result in a criminal record.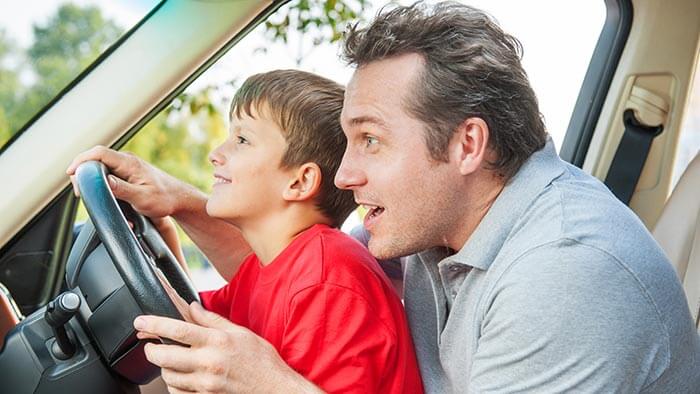 Key things to know
Fronting is car insurance fraud, and it's against the law.

The consequences are severe – voided or cancelled policies, substantial fines, up to six points on your licence and a potential driving ban.

The main driver should be the person who spends the most time in the car. This doesn't have to be the same as the owner or registered keeper.

Fronting usually happens when a young driver puts someone older, such as a parent, as the main driver on a car when this isn't actually the case.
Compare car insurance quotes
Why fronting is commonplace
Fronting happens as a way of trying to cut costs. This is because the average cost of a car insurance policy is £522, according to our car insurance price index, powered by Willis Towers Watson.
But the average cost of car insurance for a 17-year-old driver is substantially more. The cost of car insurance falls as you get older, and more experienced, and younger drivers pay the highest costs.
Some parents or grandparents may try to lower that cost by putting themselves as the main driver, and their kid as a named driver.
But the reality might be that the parent rarely drives the car, if ever. The younger driver is the main or only person who uses the car and by doing this you're committing insurance fraud
It can also happen by accident, if someone hasn't kept their details up to date on an insurance policy.
Is fronting illegal?
While it might not seem like you're committing a crime, fronting is illegal and it's a form of insurance fraud.
The consequences are serious and could leave you unable to drive, without insurance, and out of pocket.
If someone is caught and prosecuted with fraud they could end up with a criminal record.
It could also be hard to get insurance in the future if you're caught out, or it might be a lot more expensive.
How do insurance companies prove fronting?
Insurance companies use a range of techniques for detecting this kind of fraud when you buy a policy and begin driving.
If they don't find out at the time of purchase, it usually comes up when making a claim.
What are the penalties for fronting?
If you're caught fronting, your insurance company might void or cancel your policy.
If you're caught while making a claim, they could also void the claim.
This means you'd have to pay for any damages yourself, both to your car and any other vehicles.
Since fronting is a kind of fraud, many cases end up in court. If this happens, you could get:
A substantial fine

Six points on your licence

A criminal record.
If you've had your licence for under two years, that's enough for a driving ban.
How do I know who the main driver is?
If you do share the car with someone else, which is perfectly legal, it can be tricky to know who's meant to be the main driver.
As a rule of thumb, the main driver is the one who:
Drives the most miles

Drives the most often

Uses the car to commute to work

Keeps the car outside their home.
Can you be a main driver on two cars?
You can be the main driver on two cars, but only if you're actually the main driver. If not, and someone else is, this is fronting.
How else can I keep insurance costs down?
When it comes to insurance, honesty is always the best policy.
Being honest makes sure that you're on the right side of the law. It also makes sure you're covered if you have an accident.
And having yourself as the main driver means you can start earning a no-claims bonus (NCB).
It still helps to have an older, experienced driver on the policy, and this can lower your costs.
But make sure the person who drives the car most is the main driver on the policy.
Find out how to legally add another driver to your policy.
Other tips to reduce your insurance costs
Be accurate with your mileage. If you overestimate how much you drive, you could be paying more than you need.
Change your driving style. The lower your annual mileage, the less you might pay for insurance in most cases.
If you're driving in the day, rather than nighttime, and sticking to relatively short journeys this should also lower the cost.
Consider black box tech. These telematics policies offer a more tailored insurance price based on how and when you drive. They're especially designed to help young drivers to lower their costs.
Improve your security. Adding an alarm or tracker to your car lowers the risk of theft. That extra level of security could shave a few pounds off your price.
Be organised. From looking at our data, we know buying a policy at the last minute could cost more than if you plan ahead.
If you've got an existing policy, you should get your renewal offer about 30 days before it's due. That's a good time to start comparing quotes, which leaves you with plenty of time to find a good deal.
For more information, check out our tips on lowering your car insurance costs.