When you shop around for car insurance, you usually have the option to include something called legal expenses cover or motor legal protection in your policy.
You might wonder 'do I need motor legal protection?'. But before you decide, it's worth taking a couple of minutes to understand what legal expenses insurance is and how much it costs.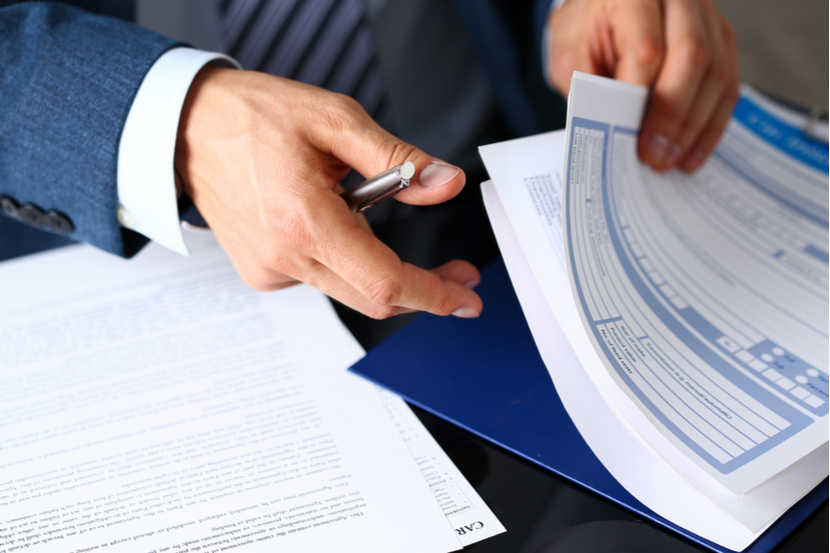 What is motor legal protection?
Motor legal protection is a kind of legal expenses insurance – up to a pre-agreed limit – for any legal action you might be involved in as the result of an accident.
In an ideal world, claiming on your car insurance should be a straightforward and hassle-free process.
If you're involved in an accident or your car is damaged, you phone your insurer and answer a few questions. If all goes well, you get a payout to cover the cost of any servicing or repairs.
But what if you're in an accident that isn't your fault and you have to take the other driver to court? For example, because you need to cover the cost of medical bills.
Or, on the flipside, what if someone decides to take legal action against you because they think you've contributed to an accident?
This is where car insurance legal cover could play a vital role.
Compare car insurance quotes
How much does legal expenses cover cost?
You usually have to pay a modest additional charge – typically in the region of £25 to £35 – to get car legal cover added to your policy. In some cases, motor legal protection might be included as standard with your car insurance policy. This means you get this cover automatically and don't have to opt in or pay extra for it.
But this is likely to be the exception rather than the rule.
What's included with motor legal protection cover?
Motor legal protection helps cover the cost of your fees if you need to take legal action against another driver or road user.
Your car insurance policy should cover claims for damage to your vehicle, but you might need to take legal action if you face other costs. These are known as uninsured losses.
Some common examples of these uninsured losses include:
Medical expenses: you might incur costs for treating personal injuries following an accident, for example physiotherapy
Out-of-pocket expenses: you might need to hire a car if your own is out of action, or you might rack up a hefty phone bill resolving the problem
Loss of earnings: if you can't work as a result of an accident
You might also find that legal protection cover helps you cover the cost of loss of personal possessions, if they aren't covered separately. If you only have third party fire and theft cover it could also help you recover the cost if your car is damaged in an accident that wasn't your fault.
The amount of legal protection cover provided varies between insurers, but it's common to find cover for costs of up to £100,000. This amount should be enough to pay for legal representation on the majority of claims.
If you opt for legal expenses insurance, your insurer might also give you access to a legal advice helpline. These are designed to help guide you in the event that you need to take action.
Legal protection cover isn't just for pursuing claims against other motorists. It could also go towards paying for your own defence against motoring prosecutions.
And it might also be useful if you're involved in a contractual dispute relating to the sale or purchase of a car. Or if you have a problem with the way your car has been repaired by a mechanic.
In cases such as these, legal protection cover could help pay for your legal fees in court.
What isn't covered by motor legal protection?
It's useful to know what isn't normally covered by legal protection cover:
Legal action that results from an accident where you were at fault
If the insurer thinks your chances of you making a successful claim are slim
Claims where the cost of a legal challenge is likely to be greater than the potential payout
Do I need motor legal protection cover?
There's no legal requirement to have this type of protection in the way that you have to have a car insurance policy.
You should base your decision on the cost of doing so versus the potential risks of going without.
As we mentioned, you might expect to pay around £30 a year on top of the price of your annual car insurance policy.
You're less likely to need to claim on your legal protection cover than you would be on a breakdown cover policy, for example.
But as with many types of insurance, you're also paying for peace of mind.
Having motor legal protection in place means you don't need to worry about the cost of taking any legal action that might be necessary.
In most cases, whether or not car insurance legal cover is worth it depends on how much you value this peace of mind.
What are the pros and cons of motor legal protection?
Advantages of motor legal protection include:
It could save you thousands of pounds in the event of a claim
It's sometimes included with your car insurance automatically
If it's not included it might not cost much to add on
You could get access to a legal helpline- covering other legal issues including family, employment and conveyancing
Disadvantages of motor legal protection include:
There's no guarantee your allocated solicitor will take on your case
Your case might not be taken on if too much time has passed, it's too expensive relative to the potential payout or the solicitor doesn't think your claim will be successful
Your solicitor should be allocated to you by your insurance company - you normally can't choose your own
Are there any alternatives to motor legal protection cover?
Before you tick the box to include motor legal protection, it's worth checking whether you already have this type of cover. For example, you might have it through another financial product.
Some premium bank accounts – the type that you pay a monthly fee for – include legal expenses insurance as part of their package of benefits. This goes alongside policies like travel insurance and breakdown cover.
However, it's vital to check the terms and conditions to make sure that this kind of legal insurance applies to motor-related disputes. Also check what limits apply to the amount you can claim.
Workers who are a member of a trade union might also be entitled to some form of legal insurance. Again, this might not apply in cases that arise as a result of a car accident.
How do I make a motor legal protection claim?
You first need to contact your car insurance provider - either online or over the phone. They need a full account of the incident your claim relates to and should ask you a number of questions and to submit any relevant evidence.
The motor legal claims team should assess this information and decide whether you have a valid claim. If it believes there's a strong chance that your claim will be successful you should be assigned a solicitor who can take on the case for you.
Motor legal protection FAQs
Do I have to have motor legal protection?
There's no statutory requirement to have motor legal protection, as there is for car insurance. It's an optional extra, like breakdown cover.
Can I buy standalone motor legal protection?
It's possible in theory to buy a legal protection policy separate from your car insurance. But it's probably much more straightforward to get this type of cover alongside your motor policy.
What if I want to get motor legal protection but my policy renewal date is some way off?
If you want to add legal protection to your current policy, contact your insurer. They should be able to include the cover for the remainder of the year for a fee.
Why might my motor legal protection claim be turned down?
You usually can't make a claim for legal expenses if you were at fault in an accident.
And your insurer is unlikely to pursue a case where the chance of winning is low, or where the potential payout isn't big enough.
Is motor legal protection worth it?
If you think you might be left out of pocket if another driver took you to court over a dispute, then legal expenses insurance could be worth considering. Like with car insurance and breakdown cover, you hope you never have to use it. It's entirely up to you whether the extra cost is worth the peace of mind of having it in place.