What are the different features of breakdown cover?
As with most things, you get what you pay for. A cheap breakdown cover policy will generally offer only the basics, but a more comprehensive policy could have many more features.
When comparing breakdown policies, the main features to consider are:
Roadside assistance
Local recovery
National recovery
Home start
Onward journey
European cover
Roadside assistance provides cover to help get your car restarted at the roadside.
Local recovery allows your car to be towed to a local garage if it can't be fixed at the roadside.
National recovery protects you if your vehicle can't be fixed at the roadside. Your vehicle will be towed to any location in the UK.
Home start covers you if you break down close to your home. The breakdown company will attend your vehicle and try to repair it. If it can't be repaired they'll arrange to have it towed to a local garage.
Onward journey covers the cost of a replacement vehicle or public transport to your destination if your vehicle can't be repaired at the roadside.
European cover protects you if you break down while driving your vehicle in Europe. The length of cover can vary depending on the provider.
Need more help?
Can I change the level of my breakdown cover?
This will depend on your provider. Some may allow you to upgrade or downgrade during a policy but others may not. If this is something you think you may want to do, it's always best to contact a provider before taking out a policy.
Is there a yearly limit on the number of callouts?
Some policies will have a limit, while others may offer unlimited callouts. The number of yearly callouts for each provider will be displayed on our breakdown cover quotes page once you've input the details we've asked for.
Is there an age limit on vehicles that can get cover?
This will vary on what provider you choose. In our quote details page we'll ask you the age of the vehicle and then give you a list of providers that will cover it.
What details do I need to get a quote?
You'll need to provide the type of vehicle you want covered, its age and some of your personal details.
What if I break down abroad?
Breaking down in Europe will require a specialist European cover breakdown policy. This comes in two forms - annual multi-trip and single trip.
How you're rescued will depend on the country you're driving in, but generally they'll either help and repair your vehicle on the roadside or tow it to a local garage. Check the policy details and driving laws of the country or countries you'll be visiting, to get a better idea of what to expect.
What if I break down without cover?
A number of providers allow you to start your policy on the day of purchase. However, the policy isn't likely to cover you if you've already broken down. Almost all companies will provide assistance if you've broken down without a policy, but you'll have to pay a one-off charge.
What if I break down while I'm towing a caravan?
Some providers will include caravan cover in their policies but others may not. Providers will have varying sizes of recovery vehicles so it's best to contact them to make sure your caravan isn't too big to be towed.
What do I do if I get a puncture, use the wrong fuel or run out of fuel?
If you drive a newer car that doesn't come with a spare wheel or you have a spare wheel but aren't sure how to fit it, the majority of providers will cover this in their policies. Using the incorrect fuel or running out of fuel is covered by some providers as standard. Each provider will vary in what they offer so check the policy details or contact them to check.
Show more
You might also be interested in
Breakdown cover guides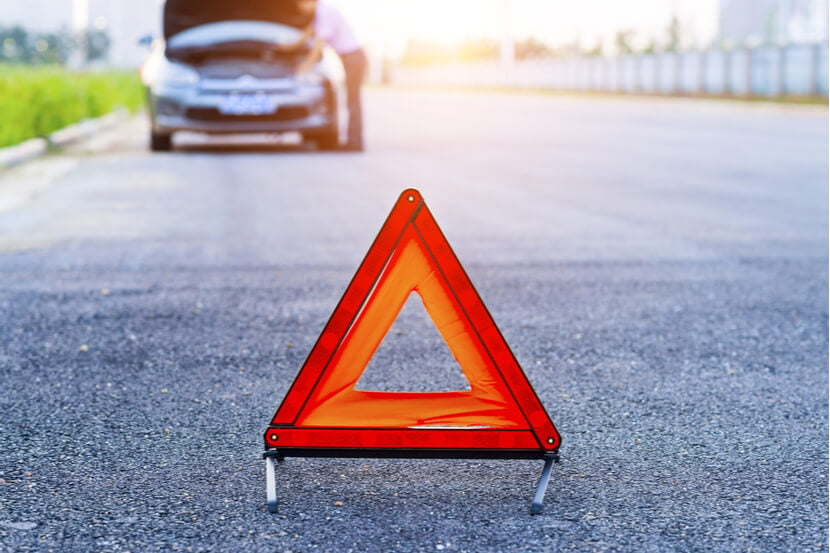 Being prepared and knowing what to do can be crucial in keeping you and your passengers safe with a broken down car.
Confused.com's breakdown cover is arranged by Comparison Creator who are authorised and regulated by the Financial Conduct Authority under firm reference number 832239. Comparison Creator is registered in England & Wales No. 07336373 at Springboard Business Innovation Centre, Llantarnam Park, Cwmbran, NP44 3AW. Confused.com is an intermediary and receives commission from Comparison Creator, which is a percentage of the commission received by Comparison Creator. We pride ourselves on impartiality and independence – therefore we don't promote any one insurance provider over another.