You're halfway out the door when you realise you haven't got your car keys, and they're not in the usual place.
Cue 20 minutes of frantic searching and it begins to dawn on you that you've lost your car keys. What happens now? We're here to help.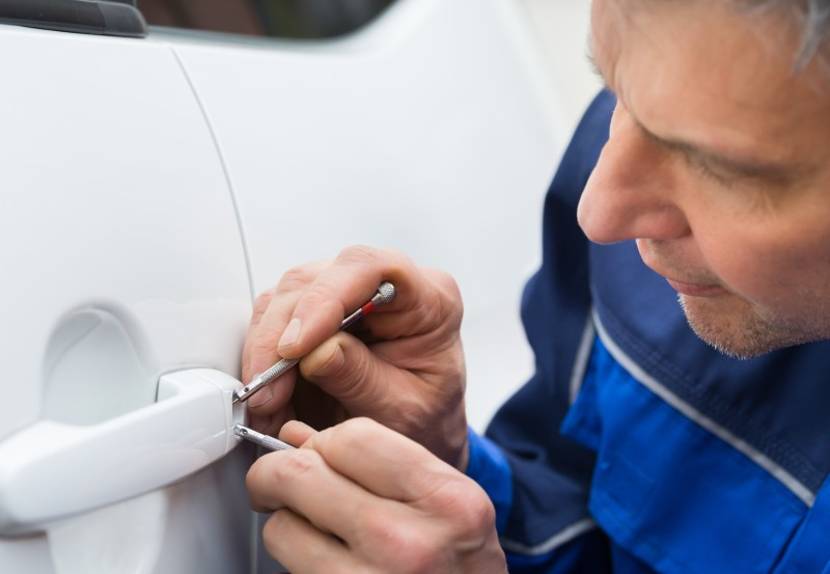 This article contains affiliate links. If you buy any products via these links, we may earn a small commission at no cost to you.
I can't find my car keys! What should I do?
First of all, try not to fret. Panic and stress only clouds your thinking and you're less likely to see them even if they're under your nose.
We're not in the business of telling you how to look for things, but some sensible places to look are:
Coat and trouser pockets – don't forget the ones in the laundry basket!
In your gym bag/handbag/weekend bag or the bag you took out last night
Designated 'dumping grounds' – places where clutter usually builds up
Kitchen counters
Dining and bedside tables
Down the back of the sofa
The 4 main types of car keys
Mechanical keys
These keys are the most basic type and are generally used on older cars. They're cut from metal and can come in the form of a switchblade key where the fob has a button to pop the key out.
Because the key is cut from metal, it's easy to make a copy.
Remote fob with integrated keys
This key can be multi-functional. There are 2 options on how to use it - either by pressing the fob button or by using the mechanical key.
Remote keyless fob
Remote car keys have buttons on the fob for locking and unlocking your car at a nearby distance. They're mostly battery operated and you usually need to put it into the ignition to start the car.
Transponder keys
These keys can have an electronic microchip that sends a series of codes to your car. You shouldn't need to put the keys into the ignition, and you should be able start the car whenever it's in close range.
One thing to keep in mind though is that these keys are likely to be open to keyless car theft.
The replacement of these keys is a bit more complicated, as a new key needs to be programmed to match your own car.
If you've lost your old key, the locksmith needs your vehicle identification number (VIN) to program the new key. You can find this in front of your steering wheel on the lower left-hand corner of the dashboard.
How do I get replacement car keys if I lose mine and I don't have a spare set?
If you've searched high and low, and there's still no sign of your keys, you've a few car key replacement options.
Buy replacement car keys from the dealer
Buying a new set of car keys from your dealer is pretty straightforward. But it could be the most expensive and time-consuming option.
Call a locksmith
A cheaper option is likely to be an auto locksmith who can reprogram a new car key for you without needing the original. Get some quotes from local locksmiths and see if you can find one that suits your wallet.
If they've got a blank key that matches your car, you could get your key replacement much faster than with a dealer.
Many auto locksmiths offer a mobile service, meaning they travel to you. They should be able to cut you a spare key and reprogram a remote car key fob.
They should also deprogram the original key, making it useless if it's fallen into the wrong hands. Damaged locks and keys can often be repaired too.
Vehicle breakdown service
You could also call your breakdown service. Although, you may end up facing a lengthy wait or find that they don't have the correct car key cutting equipment.
It's likely to be quicker instead to call an auto locksmith in the first place.
Garage
Your local garage might be an obvious first port of call, but it's pot luck whether they've the right equipment. You may also be charged for using any diagnostic software.
How much do replacement car keys cost?
Replacement car keys can cost between £130 to £230 a piece, which is no small chunk of change.
The actual cost – as well as how long it takes to replace – depends on your car's model and what type of key is needed.
If you own an Audi or Mercedes, these keys can be the most expensive to replace. So having valid car key cover, which can be a part of your car insurance or added as an extra, can help cover the costs.
What do I need to get a replacement key?
Usually you need:
A form of ID, which could be a driving licence
Your car's make and model
Your car's vehicle identification number (VIN)
Your V5C logbook to prove you own the car.
What do I do if I've locked my keys in the car?
If you don't fancy the idea of breaking into your own car, you can call your breakdown service if you've got breakdown cover.
Depending on how busy they are, there might be a bit of a wait before they can come to you. They should attempt to open the car and get the keys. If they can't, they'll probably call a locksmith but you might need to pay for that yourself.
Can I claim on my car insurance for replacement keys?
Some car insurance companies may have cover for replacement keys as part of their policy. Some others might have car key cover as an optional extra.
Check your policy documents to see what's covered. If you can't find your documents don't worry. You should be able to replace your missing car insurance paperwork quickly.
There may be some restrictions on what's available. For example, there may be an excess to pay or cover might only be available on certain types of policy.
Get in touch with your insurer to see what your options are.
Compare car insurance quotes
How to safeguard yourself from lost car keys
Get a key finder
If you don't want to lose your keys again, you can use a key finder fob. When you can't find your keys, use the connect app to activate the fob. It should whistle to tell you where the keys are.
Check prices for car key finders on Amazon
Cut a spare car key
While you still have the original, it might be worth considering cutting a spare car key. Your local key cutter might specialise in car keys, so it could be worth looking there first.
Key cutters Timpson boast that they can make spare car keys that are 20% cheaper than going with a car dealer.
How much you pay for a spare depends on how sophisticated you want it to be.
If you want a basic key with no remote capabilities, it should be relatively inexpensive. But if you want an exact replica of your key with all the bells and whistles, it might be a bit more expensive.
It's good to weigh up your options before you decide.
Confused.com is a participant in the Amazon EU Associates Program, an affiliate advertising program designed to provide a means for sites to earn commission incomes by advertising and linking to Amazon.co.uk.