How to get replacement car keys if yours are lost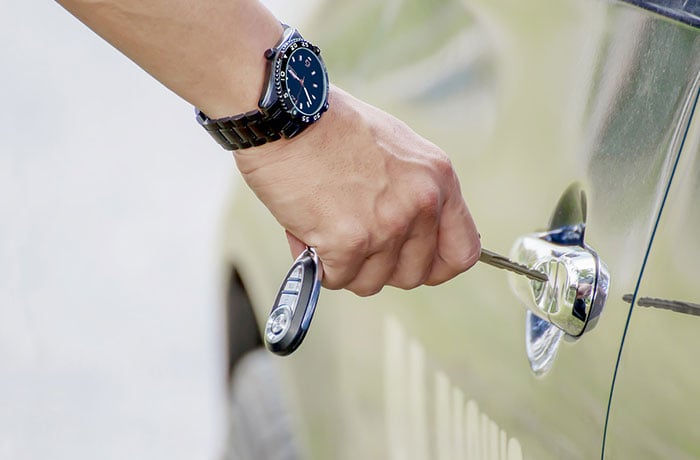 Can't find your car keys? Don't fret. Here are five ways you can get a replacement set.
Once the initial shock of losing your keys has worn off, you might be a little confused as to what comes next. How do you get a new set? And how much do they cost?
Replacement car keys can be costly. Given that they're the first line of defence against thieves, it's to be expected. In some cases, a lost key can write the car off if its value is low enough. Fortunately, there are a few options out there that needn't cost the earth.
Here are five ways you can get hold of a new set of car keys, without your wallet taking a hit.
Claim on your car insurance policy
If your car key is lost or stolen, you may be able to claim for the cost of a replacement on your car insurance policy.
Some insurers offer key cover as standard on their car insurance policies.
With other insurers, you'll only get cover for lost and stolen keys with an upgraded policy, or as an add-on. In some cases, there's no excess to pay.
In either case, it's worth checking your policy documents to see if you have this already in place.
READ MORE: How to replace important driving documents
Claim on a 'key cover' policy
Key cover exists as a stand-alone policy from companies like Keycare.
In some cases, the benefits are more generous than just straightforward key replacement.
Some policies include car hire in the event you're stranded and can't drive your own car due to a lack of keys.
Check the small print carefully, though. Some policies may state that keys must be lost for a certain period of time before the cover kicks in.
Call your breakdown service
If you've accidentally locked your keys inside the car, most breakdown services will get you back in your car at no extra cost - provided you have a policy with them.
If the rescue team can't open the car, they can arrange for a locksmith to come and take a look. However, you may have to pay for that. If neither options work, they'll take your car to a nearby garage for further help and arrange transport for you and your passengers.
Depending on your policy, you may be covered for the cost of recovering your spare key. Some premium breakdown packages will cover retrieving a spare from your home and getting it to you.
READ MORE: What to do if your car breaks down
Buy a new set of car keys
This is the most expensive option. While it's easy enough to order replacement keys from car dealers, they can cost around £200 a set.
This is largely because of the programming and re-coding needed to enable the keys to communicate with your car. This includes controlling the alarms, remote locking, keyless entry and start on more recent models.
| Model | Average price |
| --- | --- |
| Audi A3 | £263.20 |
| Ford Fiesta | £249.97 |
| Range Rover | £277.88 |
Source: KeyCare.co.uk. Figures accurate as of 29 May 2018.
This still isn't an instant turn around - depending on the car model, the type of key needed and outlet you may have to wait between five to 10 days to collect a replacement.
Get a spare car key cut on the high street
What if you've still got one fully functional key and are just after a spare for emergencies? In that case you can save money getting the job done at high street key cutters like Timpson.
They boast that having a car key cut with them is 20% cheaper than buying one at the dealer.
You could also try one of the mobile or online locksmith companies, which advertise replacement keys.
In some cases, this can work out cheaper than the garage price. But with others it can be more expensive and some operate only within certain areas.
Remember, if you're getting replacement keys you'll need to take along your vehicle registration document (V5C) as well as your driving licence to prove that you're the owner of the car.
First published 4 January 2017.