Losing your passport or having it stolen is a nightmare scenario. As well as enabling you to travel freely, your passport is also a recognised proof of identity.

If your passport has gone missing on an overseas trip you need to act as quickly as possible to secure an emergency travel document ahead of your journey back home.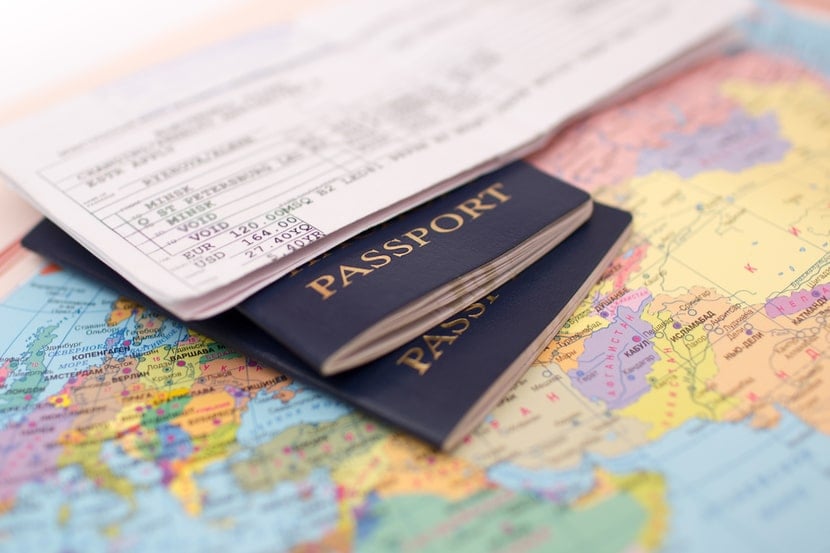 What is an emergency travel document?
An emergency travel document (ETD) is a temporary document that enables you to get back home if you're stuck abroad without your passport for some reason.
This may be because it's been lost, stolen or damaged, recently expired or is with a foreign embassy.
Emergency travel documents have been issued since 2009. They're A6 in size and have a blue cover with 'Emergency Passport' written on it.
Do I need an emergency passport?
Yes. If you're abroad without a passport and need to return home quickly, you need to apply for an emergency travel document. You won't be able to travel without one.
How to get an emergency passport
You can easily apply online for an emergency passport. This costs you a non-refundable fee of £100 that can be paid online as part of the application. If not, you can pay over the phone.
You also need to supply a contact telephone number and email address as part of your application.
You might be required to attend an appointment at your nearest British embassy, high commission or consulate after the application is received.
However, don't worry about that right away. You should be told whether or not this is necessary after you've submitted your application.
What are the requirements to get an emergency passport?
To apply online for emergency travel documents – for yourself or on behalf of someone else – certain conditions need to apply.
For example, the person who needs the emergency passport must have had a valid UK passport issued within the last 10 years.
They must also have travel booked or planned if a booking isn't required to complete the journey, and they can't be currently in the UK.
Finally, they must be able to prove residency in the country to which they're travelling.
How do I apply for an emergency passport online?
The process is fairly straightforward and usually takes around 15 minutes. However, you get timed out by the website for 20 minutes of inactivity so have everything to hand before you start.
If you do get timed out then all the information that you've just entered will likely be lost. You then need to start the process again.
One quick security warning: If you're using a shared computer, such as in the lobby of your hotel or in an internet café, make sure you close the browser and clear recent history before you leave.
This helps keep you safe from someone wanting to find out information about you.
What will I be asked in the online process?
There are 7 main steps when you apply for an emergency passport online. The aim is to take you through each stage clearly and methodically.
Checking that you're eligible. You have to state who the emergency travel document is for and answer a series of questions to make sure they're eligible.

Complete the application. The process requests personal information as well as details about your intended journey. It then confirms whether the emergency document will be valid.

Passport cancellation. A requirement of submitting the application is that your existing passport is cancelled. Obviously, once this has happened, you need an emergency travel document or full passport application before being allowed to travel.

Supply supporting documents. Make sure you have these to hand before starting the process to ensure your online application doesn't timeout. It's a good idea to scan or photograph all of this information before beginning. It's worth pointing out that you may be required to submit further documents once the application has been reviewed. However, this should be made clear to you during the process.

Arranging receipt of your emergency travel document

Payment. You're required to pay the non-refundable £100 processing fee. The process can't begin until this has been paid. However, handing over this money doesn't guarantee that you'll be issued with the emergency travel document.

Complete the process. You may be required to attend an interview in order to finalise your application. You should be told about this and be able to book a slot online.
How long does it take to receive an emergency passport?
It won't be instantaneous. Generally, emergency travel documents can be issued a minimum of two working days after the application is paid and received.
What documents do I need for an emergency passport?
A number of documents are required during the application process:
Proof of the applicant's travel plans or booking
A recent photograph of the applicant
A photocopy of the applicant's passport – if it hasn't been lost or stolen
Proof of residency for the country to which the applicant is travelling, if not the UK.
Is an emergency travel document the same as a passport?
No. An emergency travel document is not a replacement for a full UK passport. It's simply a way to get back home if your passport is lost or stolen.
Can my application for an emergency travel document be declined?
Yes, it can. If you fail to provide the satisfactory information or aren't deemed eligible.
Also, if it's felt that applying for a UK passport is a practical or possible option, the application may be declined. Remember, UK passports cost from £75.50, while emergency travel document applications have a £100 non-refundable fee, whether or not they're successful.
How long does an emergency travel document last?
It usually lets you travel to your destination through a maximum of 5 countries. Your travel plans, including countries and dates, should be printed on the emergency travel document.
Therefore, if your plans change, you need to apply for a new one in order to proceed on your journey, including paying out another £100 processing fee.
Countries you can't travel to on an emergency passport
You may need a visa to leave the country you're in or to travel through other countries with your emergency travel document.
It's vital that you double check with the embassy or consulate of each country in order to ensure you have everything that's required.
The emergency travel document is non-biometric, and some countries won't accept these. For example, you can't travel to the USA under the Visa Waiver Program without a biometric passport.
It's worth checking the entry requirements of the county you're visiting, just in case.
Can you travel with an expired passport?
No. You can't travel with an expired passport.
How long do you need on your passport to travel?
Just because your passport hasn't run out, it may still not be valid for travel. Countries have different rules when it comes to how much time is left on the passport.
For example, some will require at least six months left. You can research the requirements of the country you're visiting on GOV.UK.
How can I get a passport urgently?
You need to allow up to 10 weeks to get your passport. The application process depends on factors such as higher demand in the run-up to the summer holidays.
However, you can pay to speed up the process. This involves booking a passport office appointment and paying online.
These appointments, which generally take 30 minutes, can be booked up to 3 weeks in advance. The earliest slot you can get is 2 days from when you apply.
There are 2 options for getting an urgent passport.
The premium service sees you getting your new passport at your appointment.
This currently costs £177 (or £187 for a 50 page frequent traveller passport).
Alternatively, the 1 week fast track option should see your new passport delivered to your home within a week of your appointment.
The current costs are £142 for an adult passport and £122 for a child passport. The price for 50 page frequent traveller passports are £152 and £122, respectively.
Separately, if you need to travel urgently for medical treatment you can call the passport advice line.
This service is available Monday to Friday, 8am to 8pm, and on weekends and Bank Holidays from 9am to 5.30pm.
Telephone: 0300 222 0000
From outside the UK: +44 (0)300 222 0000
Can I claim on my travel insurance for a missing passport?
Yes, most standard travel insurance policies should provide some cover for lost or stolen passports.
It might cover the cost of replacing the passport, or the cost of getting an emergency travel document.
If you lose your passport, it's worth contacting your travel insurance provider as soon as you can. They should be able to let you know what you can and can't claim on travel insurance for.