Car insurance for women
Since changes in legislation, women's car insurance costs have been on the rise. So what can you do?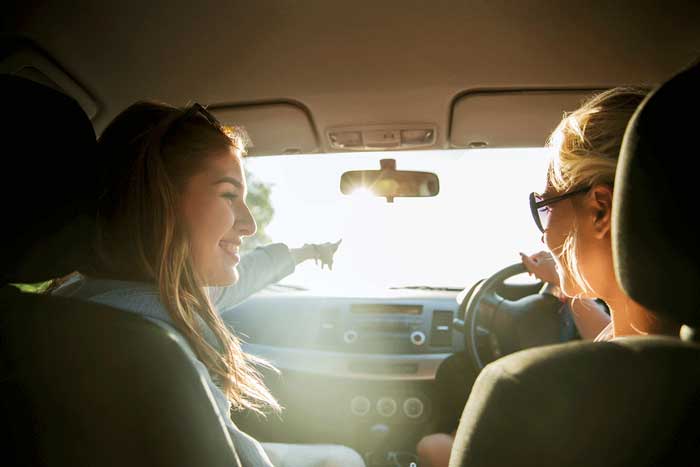 Insurance prices are based on risk statistics. And those statistics showed that female drivers were, on the whole, less risky than their male counterparts.
As a result, women tended to enjoy cheaper car insurance than men.
EU Gender Directive
In December 2012, the European Court of Justice decided that this disparity in prices didn't comply with gender equality legislation.
As a result, they created the EU Gender Directive, which states that insurance companies can no longer take a driver's gender into account when working out their insurance costs.
This could only go one of two ways – either men's costs would come down, or women's costs would go up. Unfortunately for female drivers, it was the latter.
An insurer can still take into account factors such as age, occupation and no-claims bonus (NCB). Five years' worth of NCB's could bring your premium significantly down. So you can still be rewarded for being a safe driver.
Gender price gap still present
Despite this, there's still a notable difference between the prices that men and women pay for their car insurance.
The Confused.com car insurance price index (Q2 2021) revealed that women paid £464 on average for an annual comprehensive policy. This is £93 less than the men, who paid £557.
The reason for this is that other rating factors still differ. For instance, statistically males have more claims, more convictions and drive more miles. They also typically drive higher-powered vehicles.
Plus different occupations can also have a bearing, and so any variation across the sexes can also affect prices.
How to keep insurance prices low
Even though insurers can't directly target women, there's still a way to get rewarded for being a safe driver.
Black box insurance is one way to prove you're a safe driver, and in turn get personalised premiums. A small box will be placed in your car which gathers data about your driving.
It can track your journeys, the times of day you drive, and how safely you drive. If the data proves you're a low-risk driver, this can result in discounts.
As we've said before, being a woman isn't enough to bring your insurance down. But insurers will take into account your age, occupation, postcode region and your driving history you have when giving you a quote.
The car you drive will also play a part in how much your policy is – it's good to know about the car insurance groups and how they affect your premiums. Typically, the higher the insurance group the higher the premium.
Increasing your voluntary excess and putting a cap on the amount of miles you drive in a year can also affect the amount you pay.
Shopping around for car insurance could save you money. Don't just allow your policy to auto-renew, as you may not be getting the best price.
Bear in mind though that the cheapest option may not always be the best in terms of policy features. You need to find the best deal for you. Be sure to check what extras you get with your policy.
And don't forget there are still insurance brands which specifically cater for women, which offer some great benefits such as handbag cover if it's stolen from your vehicle.
Take a look at our guide for further tips on how to reduce your car insurance costs.
Do younger women pay more?
Even though gender can't be taken into consideration when getting insurance quotes, age can. Younger drivers will usually pay more as the risk is usually a lot higher.
The average 18 year old in particular pays around £1,409. If you're a young woman looking for well-priced car insurance, you could look at paying upfront, upping your voluntary excess or completing a pass plus course. These could all help bring your costs down – however, a cheaper premium isn't guaranteed.
To make sure you're getting the best deal for you, compare car insurance quotes and look in detail at what's being offered by each of the insurers. Things like the amount of cover and excess can vary from policy to policy, so it's not as simple as just finding the cheapest price.
*All figures quoted are accurate at the time of writing.
First published May 2017