Business energy comparison
Compare business energy prices from a wide choice of suppliers and you could save up to £1,690*
Get an energy quote
Or call 0800 158 5296
*At least 30% of businesses who switched energy contracts for both electricity and gas with us between January 2020 and June 2020 saved £1,690 or more on average over the length of their new contract.
A selection of the gas and electricity suppliers we compare
Hot topics for business energy
We explain the different types of business energy meter, and help you work out if your meters are the best fit for your business.
Monitoring devices tell you how much energy your business uses and when. But which is best for your business?
We explore business energy VAT rates. Certain businesses are exempt or qualify for the lower rate. Find out if your business is one of them.
Deemed tariffs are bad news for your business. Every day you spend on them costs you money. The good news is we can help you get off them.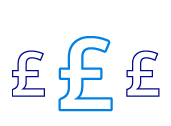 Business electricity
Switch energy supplier today and help save money on your monthly energy bill.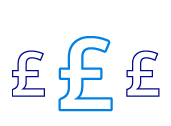 Useful information
You might also be interested in the following:
Confused.com business gas and electricity comparison services provided by Bionic Limited - Registered in England & Wales Registered No: 05949018. Registered company address: 4th Floor, The Minster Building, Great Tower Street London, London, EC3R 7AG