Goods in transit insurance
Get a goods in transit insurance quote today
Get a quote
Put simply, it's an insurance type that focuses on providing a high level of cover for the contents of your van.
It is particularly useful for
couriers
and those in the
haulage industry
, and can provide the peace of mind that comes with knowing that should your or your customer's materials, goods or cargo be lost, stolen or damaged in transit, you could have help recovering the cost.
A goods in transit insurance policy is designed to protect drivers who regularly use their van or pickup to transport goods, tools and materials in connection with their business.
Different van insurance policies may offer different levels of cover depending on the type and frequency of the cargo you carry. The right policy type for you will depend on your personal circumstances. If you use your van or pickup for transporting goods, you will generally fall into one of the following categories;
Own goods - If you're using your van or pickup to carry your own work-related goods, tools and equipment, you'll need a commercial van insurance policy. Different insurers will offer varying levels of cover, which you should compare before making any purchase.
Haulage - If you use your van to transport other people's goods, or get paid to move cargo, you'll need a policy that covers you for haulage, such as courier or GIT (Goods In Transit) cover. Again, these policies will offer varying levels of cover, dependent on the insurer.
Visit our specialist goods in transit insurance provider,
Quote me today for a quote
If your van is essential to your business, having the right level of cover in place is important, and so is getting it at the right price. At Confused.com, we strive to give you all the information you need to make an informed choice about the level of cover that will serve you best.
If you'd like help understanding more about how van insurance works, take a look at our collection of guides and articles.
Couldn't be simpler, takes all the confusion out of buying insurance!
Need more help? Take a look at our expert guides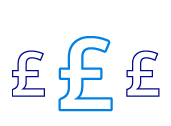 Drive down costs
Prices too high? There are things you can try to make your quote cheaper: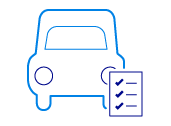 Van registration history check
Do you really know what you're buying? Has the van been stolen or written off? Enter a reg plate to see a vehicle's past.
Goods in Transit and Tools in Transit insurance is arranged and administered by Quote Me Today Ltd who are authorised and regulated by the Financial Conduct Authority No: 786619. Registered office, Office 2A, First Floor, 3 Jubilee Way, Whitstable Road, Faversham, Kent, ME13 8GD Registered in England and Wales, No: 04668665. Our service is free and compares a wide range of trusted household names. Confused.com is an intermediary and receives commission, which is a flat rate fee from QuoteMeToday.co.uk if you decide to buy through their website.