What's included in European breakdown cover?
First off you'll need to decide if you want cover for a single trip or an annual multi-trip. This determines how long you'll be covered for. If you're just going for a one-off trip, then consider a single-trip policy. However, if you're visiting Europe regularly, an annual policy could save you money in the long run – just be sure to check for exclusions.
Key features include:
Home start
Onward journey
Vehicle recovery
Accommodation cost
English-speaking call centres
Home start covers you if you break down at home at the start of your journey. The breakdown company will come to your home and try and fix your vehicle there and then. If they can't, they'll tow you to a garage for repair.
Onward journey cover reimburses you for any travel costs if your vehicle can't be repaired on the roadside. For example, you could be covered for a taxi back home from the garage. Some policies will even get you a hire car to get you to your destination.
Vehicle recovery gives you peace of mind that you won't have to pay expensive recovery costs if your vehicle can't be repaired abroad and needs to be transported back to the UK for repairs.
Accommodation cost is offered on some policies, covering the cost of emergency accommodation if you can't reach your destination while your vehicle is repaired.
English-speaking call centres are offered by some breakdown companies to provide a number to an English-speaking representative to avoid language barriers when arranging repairs and recovery.
If you're towing a caravan, you'll need extra cover. Read the fine print, as it won't be protected within the usual breakdown cover.
You might also be interested in
Breakdown cover guides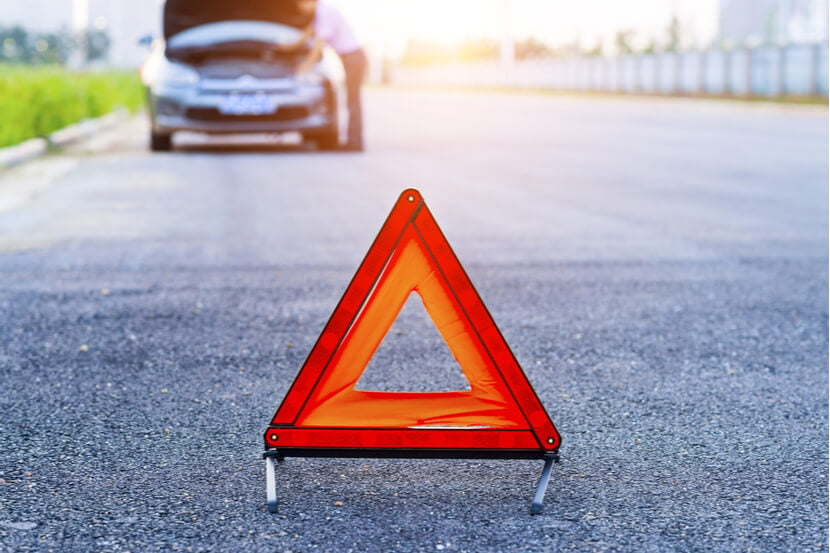 Being prepared and knowing what to do can be crucial in keeping you and your passengers safe with a broken down car.
Confused.com's breakdown cover is arranged by Comparison Creator who are authorised and regulated by the Financial Conduct Authority under firm reference number 832239. Comparison Creator is registered in England & Wales No. 07336373 at Springboard Business Innovation Centre, Llantarnam Park, Cwmbran, NP44 3AW. Confused.com is an intermediary and receives commission from Comparison Creator, which is a percentage of the commission received by Comparison Creator. We pride ourselves on impartiality and independence – therefore we don't promote any one insurance provider over another.