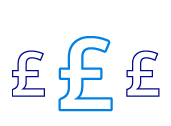 Save even more
Our handy guides to help you get the best deal on your next car.


Looking for something else?
Confused.com's Gap insurance is provided by Direct Gap who are a trading style of Motor Gap Limited. Motor Gap limited are authorised and regulated by the Financial Conduct Authority under firm reference number 516846 and is a company registered in England with registration number 07109212, whose registered office is at Hawkstone House, Valley Road, Hebden Bridge, West Yorkshire, HX7 7BL. Confused.com is an intermediary and receive commission from Motor Gap Limited which is a percentage of the commission received by Motor Gap Limited.