We all rely on our cars. Whether it's for work, the weekly supermarket trip, or the dreaded school run, life can grind to a halt without them.
So, how would you cope if your vehicle needed repairs after an accident?
Being without a car for any length of time could be inconvenient – but a courtesy car could help keep you on the road while your own is in the garage.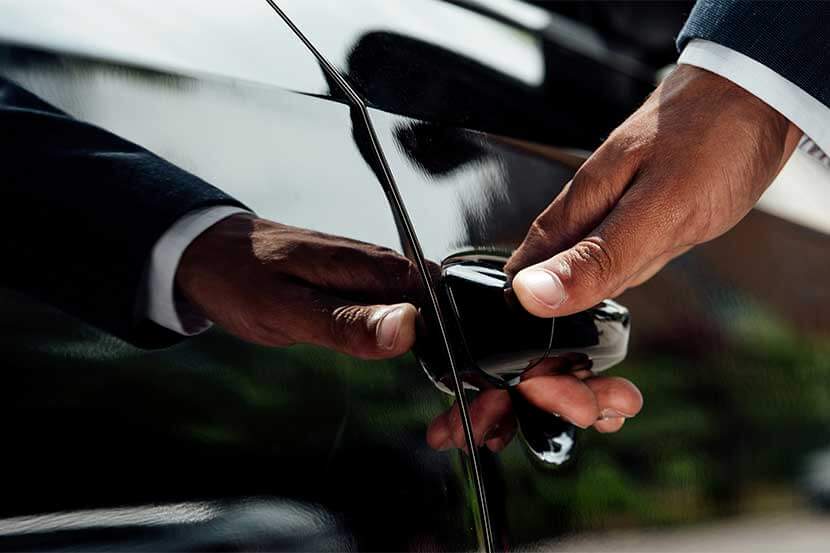 What is a courtesy car?
A courtesy car is a temporary vehicle provided to you by a repair garage or your car insurance company while your own is being repaired.
Generally, they tend to be small and cheap to run – usually a 1-litre, 3-door hatchback. They often have the name of the garage down the side.
It probably won't be an exact, like-for-like replacement of your own car, unless that's stated in your policy.
So, just because your people carrier or petrol-guzzling Ford Mustang is being repaired, don't expect to drive away in something similar.
The priority is keeping you on the road, so keep your expectations low.
Compare car insurance quotes
How do I get a courtesy car?
If you're involved in an accident and the other driver was at fault, you could claim for a courtesy car on their car insurance policy. If you were at fault, then it depends on your policy and the level of cover you have.
While many comprehensive car insurance policies offer a courtesy car as standard, that's not always the case. If you have third-party, fire and theft car insurance, you're less likely to get one.
But it might be possible to pay extra and get a courtesy car added to the policy. As always, check the terms and conditions carefully to ensure you understand what's being offered.
Also, to get your courtesy car, some insurers might insist you take your own car to one of their approved garages for repairs.
What are the courtesy car rules?
Courtesy car rules depend on the terms of your policy. For example, some could enable you to have a car for as long as your car is in the garage.
Some policies might specify a limit to how many days or weeks you can have the courtesy car – even if your car is likely to be out of action for much longer.
This is worth bearing in mind if you rely on your car for work or other essential travel. Make sure you have the cover you need when you buy your car insurance policy.
Am I insured to drive a courtesy car?
If you have comprehensive car insurance, you're likely to be insured to drive your courtesy car. Most of the time, insurers that offer courtesy cars also cover any named drivers added to your policy.
But it's important not to assume that you or named drivers have courtesy car cover automatically. If you're unsure, it's best to double check the terms and conditions of your policy.
If courtesy car insurance is provided, it doesn't always offer the same level as your own policy. For example, if you have comprehensive cover on your standard policy you might only get third-party cover for your courtesy car.
Make sure you understand your courtesy car cover before you get behind the wheel.
How much does a courtesy car cost?
Some insurance policies have courtesy car cover included and you might not have to pay extra at all.
You're most likely to get courtesy car cover included as standard on a fully comprehensive car insurance policy.
When you compare car insurance quotes with us, our results page should show you whether courtesy car cover is included in the policy or not.
If the insurer you want to go with doesn't include courtesy car cover, you can usually choose to pay extra to upgrade this.
Are there any exclusions to getting a courtesy car?
Even if you have comprehensive car insurance, there are times when you might not be able to get a courtesy car. These include:
If your vehicle only has windscreen or glass damage and you're claiming on your windscreen cover.
If your car has been written off or if your vehicle is stolen.
If the garage has no courtesy cars available. This is usually in the policy terms as a 'subject to availability' clause.
If you're under 21 years of age.
If the car bring repaired is a classic car or a camper van.
You can avoid this and similar car insurance traps by making sure you read your policy documents to understand what is and isn't covered.
What's the difference between a courtesy car and hire car cover?
If you're concerned about the courtesy car offering on your policy, you might be able to choose hire car cover instead. Although you might need to pay a bit extra, it could offer more peace of mind if you can't do without your car.
For example, a hire car is likely to be available for the duration of the repairs – or until an offer is made to settle the claim. This is often up to 21 days.
Hire cars should also be similar in size ­­­­to your own vehicle, useful if you rely on having a larger car or big boot. You might also be able to get the car delivered to your home address and collected when you no longer need it.
Since this kind of cover tends to come with more options than a courtesy car, it could be a bigger expense to add to your car insurance policy.
What happens if I damage my courtesy car?
When you get a courtesy car you'll likely have the same insurance cover you would under your normal policy.
If you cause damage to your courtesy car, or it's involved in an accident you'll normally be covered in the same way.
It's likely you'll have to pay an excess and it's treated as a separate insurance claim that you have to declare on your next insurance policy.