Top 10 cheapest cars to insure in 2019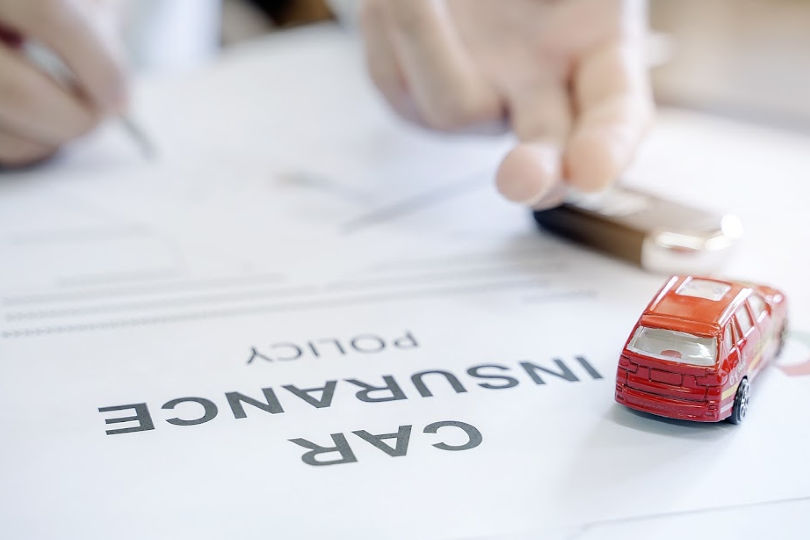 These motors may be among the cheapest cars to insure – but the reassuring news is this doesn't mean you need to sacrifice comfort and style.
We've compiled a list of 10 good-looking vehicles that are packed full of useful gadgets but don't trigger sky high premiums.
While the latest incarnations of these cars are still rolling off the production lines, it's possible to pick up second hand versions for just a few thousand pounds each.
And if you're thinking of getting one of these cost-efficient cars, you might want to consider comparing car finance packages while you're at it.
What's your motor of choice for 2019? Let us know in the comments!
The top 10 cheapest cars to insure in 2019 are:
Dacia Logan

MG3

Volkswagen Up!

Skoda Citigo

Dacia Sandero

Suzuki Celerio

Hyundai i10

Renault Twingo

Kia Rio

Fiat Panda
Car insurance groups – and there are 50 of them – can heavily influence the amounts charged by insurers when they're assessing the potential risk of a car to insure.
The factors dictating which insurance group a car will be allocated to include its value, performance, safety, security, and repair costs.
Generally, cars in the lower insurance groups are usually the cheapest to cover because they are smaller, more economical, with less powerful engines and easier to repair.
READ MORE: How to get cheaper car insurance

Dacia Logan MCV - insurance group 2*
There's a lot to like about the Dacia Logan MCV. It has plenty of space for five adults – which is quite a rarity these days – as well as decent boot capacity. It also looks the part and the basic version will set you back less than £9,000.
On the downside, it feels arguably less refined than some of its rivals in this competitive market. However, this needs to be weighed up against the versatility afforded by its spacious design and the fact it's pretty cheap to buy and run. Depending on factors such as your age and driving experience, the Dacia Logan MCV could be the cheapest car to insure in 2019.
MG3 - insurance group 4*
Quite a lot rides on the facelifted MG3, which has just gone on sale, with MG having ambitious growth plans for the UK. It looks sharp but, of course, time will tell how popular the updated version will be with the public.
On the plus side there's enough head and leg room for four adults to enjoy a relatively comfortable drive. Most versions are also pretty well equipped and, being priced upwards of £8,500, are also very affordable.
READ MORE: Topused cars for £1,000
Volkswagen Up! - insurance group 1*
This is a fab little machine. Part of the new 'city car' breed, it taps into VW's longstanding reputation for producing economical, spacious and fun machines that are as easy on the eyes as they are practical.
It'll cost you around £9,000 to get behind the wheel, You'll need to take some time to consider which version you prefer - there's a choice of six models and seven engines, including three and five door options.
Skoda Citigo - insurance group 1*
The marque may have been the butt of jokes back in the 1980s but today they're seriously-equipped cars. The award-winning Citigo is no exception. It's stylish, affordable (£9,500 to £11,000) and a definite rival to the aforementioned VW Up!
There are three and five door versions, the possibility of an automatic gearbox, as well as a choice of two 1.0 litre petrol engines and various trim versions. Two adults can sit in the back comfortably – or you can put the rear sets down and have 951 litres of space.
Dacia Sandero - insurance group 2*
The Sandero has been around in various forms since 2007 and is a member of the popular supermini class. As with many such cars, it's undergone a number of facelifts over the years and the latest version is attractive and practical.
Three versions are available - prices range from around £7,000 to almost £9,000 – with the top end featuring rear-parking sensors and a touchscreen multimedia system featuring Sat Nav, traffic information and smartphone voice recognition.
Suzuki Celerio - insurance group 7*
It may not be the prettiest city car on the market but it's cheap to buy. Versions start around £8,000, it's fun to drive and pretty well equipped. Being a five-door hatchback makes it easier to transport the family around town too.
Depending on your budget there are a number of trim versions from which to choose, with the higher-end versions including central locking, Bluetooth and USB connectivity, as well as little extras such as electronically-adjustable wing mirrors.
READ MORE: Is it time to ditch your diesel?
Hyundai i10 - insurance group 1*
The very definition of a city car: compact, affordable and hugely convenient. It's easy to navigate round busy towns, not a problem to park - and actually looks stylish. The original i10 arrived in 2007 but it's had plenty of facelifts over the years.
The latest incarnation ranges in price from just under £10,000 on-the-road to a little over £14,000. There are manual and automatic versions available, as well as a choice of either 1.0 litre or 1.2 litre petrol engines.
Renault Twingo - insurance group 2*
The Twingo name has been around for years. The first versions of this two-door machine arrived in the early 1990s, although the most recent version being a vast improvement on what was a fairly plain – albeit hugely – popular city car.
Its practicality is one of its main bonuses. For example, the rear seats fold completely flat – as does the passenger seat – which means you can transport larger items. There's also plenty of storage space, making it ideal for families on trips.
Kia Rio - insurance group 4*
The various generations of Rios have been praised for their affordability and space. The latest is no exception. In fact, it retains its old plus points and benefits from technological advances such as automatic emergency city braking.
The Rio '1' costs just over £12,000, whereas the GT-Line S will set you back a tidy £18,000. However, with the latter you'll have rain sensing front wipers, blind sport detection, and a touchscreen Sat Nav.
Fiat Panda - insurance group 3*
The original Fiat Panda arrived more than 30 years ago and millions of these little cars have been sold around the world. The latest version, which is available from upwards of £9,500, has gadgets such as the Uconnect radio, which includes audio streaming.
There's also the Panda 4x4 and, for the even more adventurous, the Panda Cross, which is marketed as both a city car and SUV. This is very much the rugged brother of the standard Panda, featuring a raised ride height and bumpers with skid plates.
READ MORE: Everything you need to know about electric cars
*The lowest insurance group found across all trims levels of each car