Buying a car that's cheap to insure doesn't mean having to sacrifice comfort, style or practicality.
There are plenty of great-looking vehicles, packed full of the latest gadgets, that won't trigger sky-high car insurance premiums. But where do you start?
We've scoured the market to identify some of the most appealing contenders that combine stylish looks with performance – and affordability.
Check out our price index calculator to see the average car insurance prices in your region.
Compare car insurance quotes
The top 10 cheapest cars to insure in 2021* are:
Ford EcoSport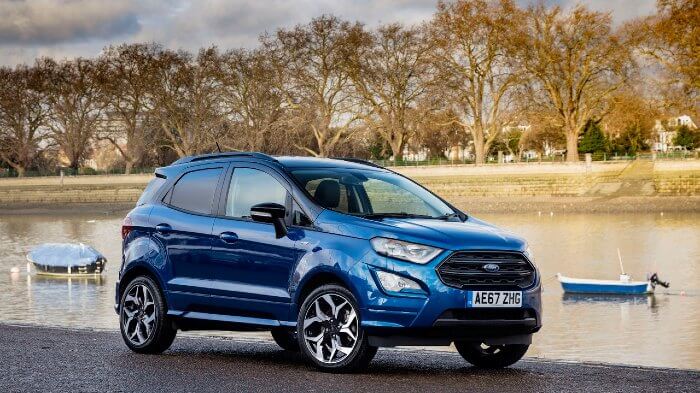 It's fair to say that the motoring world wasn't overly inspired by Ford's entry into the crowded SUV market when it first arrived in 2014.
However, a few makeovers since and the improvements made to the way it looks and drives, not to mention its equipment, have made it a worthier contender.
The new-look EcoSport is rugged and offers Ford Intelligent All Wheel Drive technology for improved traction on the road – or off it if you're feeling adventurous.
The ballpark price tag for a new EcoSport is around £20,000, depending on the model chosen, but used models are available for less than £6,000.
Skoda Yeti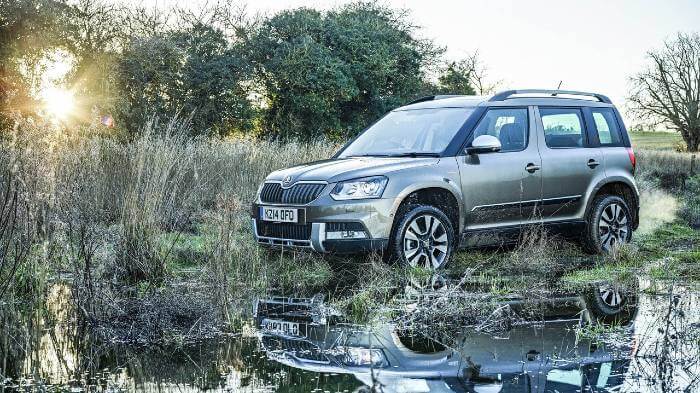 The Yeti has been a huge success for Skoda. It's sturdy and versatile, and has been a distinctive presence in the small SUV market for a number of years.
Okay, it might not be an adrenaline-pumping ride, but it's worth a look if you're after a practical, stylish, family car that's well-equipped and comfortable.
Although discontinued by the Czech manufacturer a couple of years ago – replaced by the Karoq – there are still plenty available on the second-hand market.
For example, you can currently pick up a 10-year-old Yeti 2.0 TDI CR Elegance for less than £3,000.
Mazda CX-5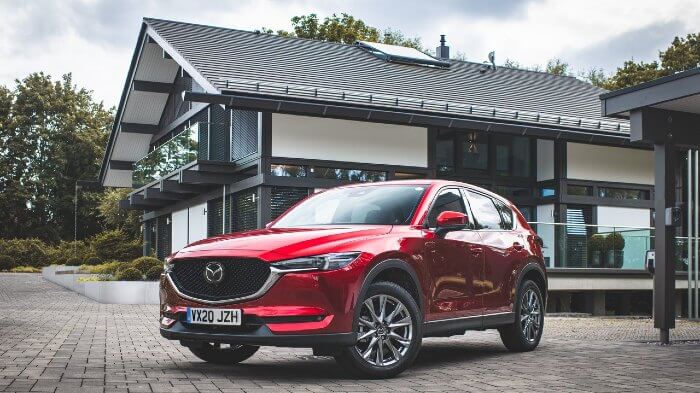 If you're after a well-equipped, stylish mid-size family SUV, then Mazda's CX-5 definitely earns a place on your shortlist.
While not the cheapest in its field – prices start at £27,000 – it has attracted plaudits for its looks, handling and overall refinement.
The CX-5 is available in various trim levels, with standard features on the SE-L including the i-stop system, which is designed to save fuel by switching off the engine when the car stops.
If your budget doesn't stretch to a new CX-5, there are plenty of older models available on the second-hand market. Expect to pay around £6,000 for a seven-year-old 2.2TD SE-L.
Dacia Duster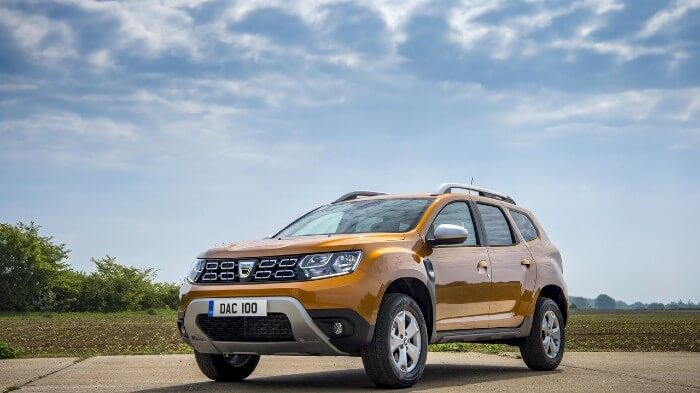 There's little wonder that Dacia's robust Duster has won praise from the motoring press. With prices starting from around £12,000, it offers incredible value.
It was a point acknowledged by What Car? which crowned it the best family SUV for less than £20,000 in 2020.
The judges praised the amount of passenger space, its large boot, and the decent ride around town, coming courtesy of its soft suspension.
"The Duster offers most of what the average family could want from an SUV, especially when you move up the range to the versions that add a few extra gadgets," they said.
Vauxhall Mokka X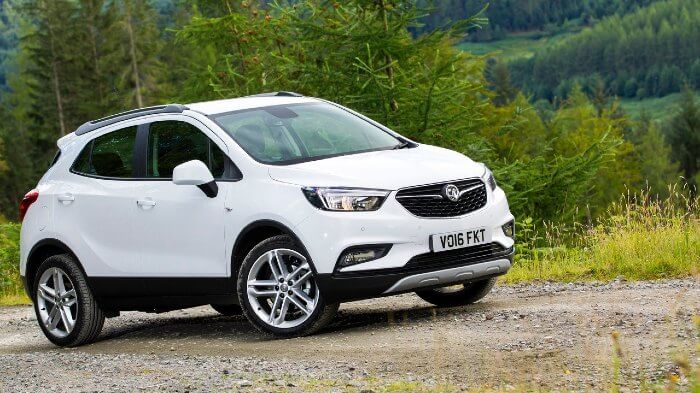 The Mokka X may have been taken off sale more than a year ago – its replacement is due in the showrooms early in 2021 – but there are still plenty available second-hand.
While in production, the Mokka X was praised for its handsome looks, decent quality interior, and generous level of equipment. However, its handling and performance were less dynamic.
The new prices ranged from a shade under £20,000 to almost £27,000, although the sheer number of models sold means you can now get behind the wheel for a fraction of that price.
In fact, a quick trawl of the internet revealed thousands for sale. The cheapest we found was a 2017 1.4 ACTIVE for less than £7,000. At the other end were 2019 ELITE models costing around £16,000.
Renault Captur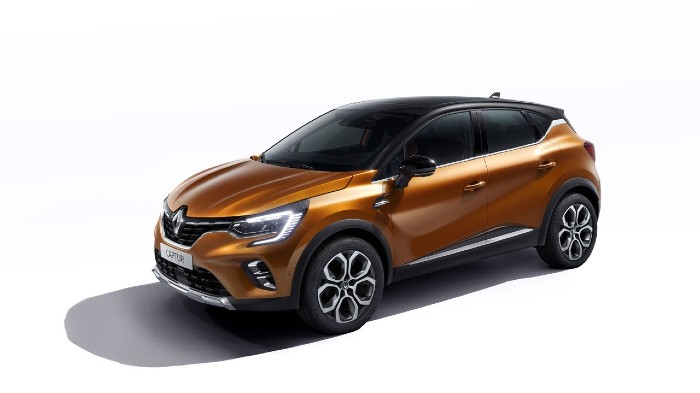 It may look similar to previous incarnations, but the all-new Captur is a totally different animal and is expected to cause waves in the fiercely competitive smaller SUV sector.
The Captur is also an award winner, having scooped the 2020 Auto Express Small SUV of the Year title. Judges praised its space, flexibility and ride comfort.
There are various versions of the Captur. The entry-level Play starts from around £20,000, then you have the Iconic and S Editions, as well as the E-TECH Launch Edition plug-in hybrid.
Standard equipment on Play models includes a 7" touchscreen with Apple CarPlay, an electronic parking brake, cruise control, and a hands-free keycard.
Citroen C3 Picasso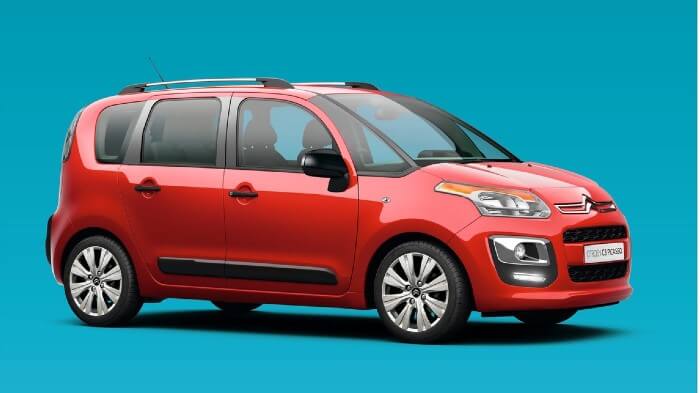 It's been a couple of years since the popular C3 Picasso was replaced by the more rugged Aircross, but it still has a loyal following – and for good reason.
While never the most exciting contender, the boxy C3 Picasso was popular with owners for being easy-to-drive, practical and surprisingly spacious.
It was also named Family Car of the Year by Top Gear magazine back in 2008, which declared it "A mini-MPF that you might actually get excited about".
The good news is that less than £2,000 will get you a 10-year-old model, while better equipped, younger versions are available for around £10,000.
Suzuki Vitara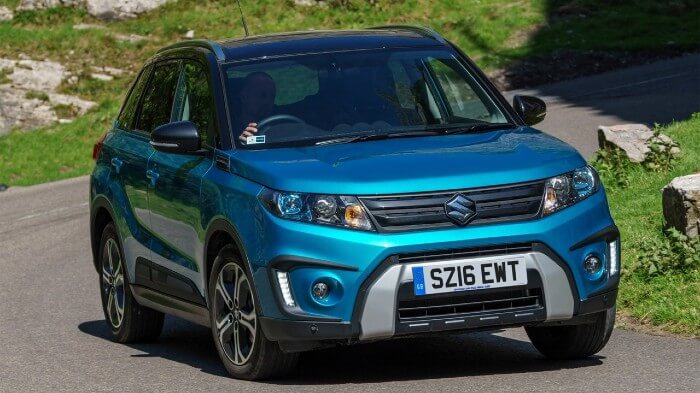 The Vitara name seems to have been around for ever. In fact, it's been attached to a number of SUVs since the late 1980s.
Of course, the models have changed in pretty much every way over the decades, with the more recent incarnations gathering the plaudits.
The latest incarnation of the Vitara, which costs upwards of £22,000, is designed to appeal to parents on the school run as well as those wanting to tackle rough terrain.
Older models, however, can be picked up for a lot less. Expect to pay around £8,000 for a five-year-old 1.6 SZ-T.
Renault Kadjar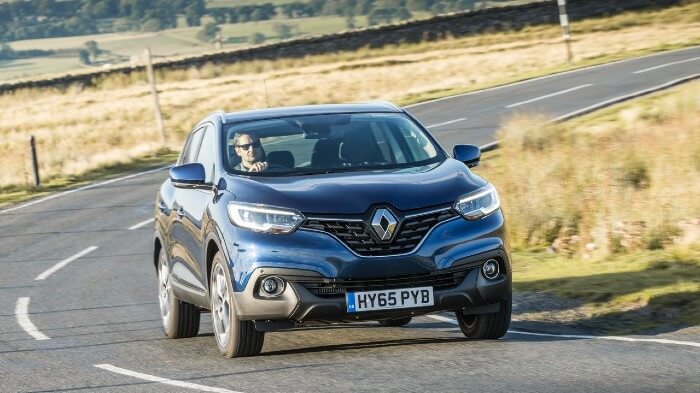 Another strong contender from Renault. The rugged Kadjar is the next step up the size scale from the aforementioned Captur.
There are a number of trim versions. For example, Iconic starts at just under £25,000, then there's the S Edition for a little over £26,000, and the GT Line for a shade below £28,000.
Opt for the GT Line and the benefits include heated seats, black leather upholstery, hands-free parking, 19" Poseidon alloy wheels, and an Active Emergency Braking System.
Don't worry if your finances don't stretch to buying out of the showroom as there are plenty of older Kadjar's available for less than £10,000.
Dacia Sandero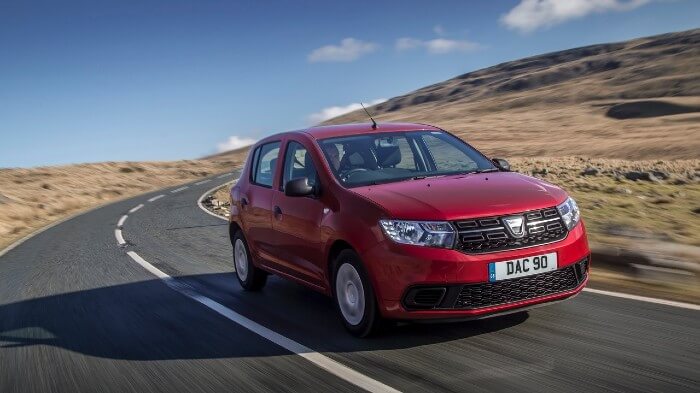 Dubbed the "Smarter supermini", brand-new Sanderos are available from around £8,000, which is remarkable considering how much comes as standard.
The TCe 90 Essential version was named 2020 Best Value Car of the Year by What Car? in the under £10,000 category.
The judges branded it a "Capable, practical car" for an astonishingly low price. "Yet again, nothing has emerged that can get close to the amount of car it offers for your money," they added.
Dacia has sold around 6.5 million cars globally since 2004. The new Sandero is available to pre-order and is due to go on sale in the UK from the beginning of February.
*Based on at least 10,000 car insurance quotes by Confused.com from January 2020 to December 2020