Credit cards
Not sure what type of card you're looking for? Compare credit cards easily with Confused.com
Compare all cards
How to compare cards with us:
Understanding credit cards
Everyone has a different financial situation, so there's no "one size fits all" with credit cards. However, when trying to find the right card for you, it helps to take into account several factors.

For example:
Do you have credit card debt and would like to make a balance transfer?
Do you want your credit card to give you rewards?
Are you going to be using your credit card abroad?
Will this be your first credit card?
What is your credit history like?
Once you've established why you want a credit card and looked at your own financial situation, it makes the process of choosing a suitable card a lot easier. We have listed the different types of cards below and have highlighted the pros and cons of each to help you make an informed decision.
Choosing the right card
Once you've established which type of credit card you want it's time to narrow it down to the exact card you would like to apply for.
Comparing the features of each card is key.
If you're after a balance transfer card, for example, what is the length of the 0% period and how costly is the transfer fee?

If you're searching for a rewards credit card, what perks does the card offer and how much do you have to spend to get them?

And if you're after a credit-building card, are you eligible to apply?
As soon as you've found a card that's most suitable for your financial situation, if it's available through our website, you can apply online.
What you'll need to apply
When you're ready to start your application, click on the apply button and you'll be taken to the providers application process.
You'll need:
Your current UK address details.
A contact phone number and email address.
Bank account details.
Details of your annual income.
Once you submit your application, the credit card provider will let you know if you've been accepted or not, sometimes this will be instantaneous and other times you may have to supply some more information before a decision is made.
You should know that applying for too many cards, especially in a short space of time, could have a negative effect on your credit score as each application will show up on your credit history.
Paying interest on your existing card?
A new balance transfer credit card lets you transfer your balance from an existing card. This could potentially save you hundreds of pounds in interest charges during the 0% introductory period as your monthly payments will go towards the debt, rather than interest.
Say you have a few credit cards. By switching the outstanding balance to a 0% balance transfer card, you'll pay 0% interest until the introductory offer ends. If you clear the debt by the end of the 0% period, you'll pay no interest on the balance. If you don't, any remaining balance will revert to the interest rate for that card.
If you transfer your balance, you'll still need to contact your old credit card provider if you want to close the account – this isn't automatic.
What are the pros of this card type?
Cut your debt costs - shifting an existing balance to a new card with a 0% interest period could save you money on interest charges.
Organise your debt - if you have outstanding debt on more than one card, you can move it all to one card to make it easier to manage.
What are the cons of this card type?
Balance transfer handling fee - many providers usually include a fee of between 1% and 5% for the transfer, so it's worth checking that your savings outweigh any fees.
Interest rate - it's also worth checking the interest rate that the card could revert to once the 0% deal ends. This may be much higher than your current card.
Be consistent with your payments - if you miss or you're late with your monthly payment, your provider could replace your interest-free offer with a much higher rate. Setting up a monthly direct debit could help you avoid missing a payment.
Not great for purchases - typically balance transfer cards aren't great if you're looking to spend, as the lower 0% period on purchases – often 3 months – means that you may end up paying interest on your shopping.
Do you use your card for paying for your everyday shopping and bills? Or are you considering a large purchase like a holiday or new furniture?
Purchase credit cards typically offer 0% introductory rates, with some offering over two years before any interest is charged. This enables you to spend and spread the payments over a period of time.
The 0% period of your new card starts from the day your account opens, so any shopping done in month one will be interest-free until the introductory offer ends. If you have a big purchase coming up, it might not be worth applying for your credit card too far in advance, as it will eat into your 0% period.
These types of cards are typically aimed at those with a good credit rating.
If you're planning a spending spree, but have the money ready to pay for it, a cashback credit card might be more suitable. This is because you can earn some money back on your purchases before paying it off in full by the end of the month.
What are the pros of this card type?
Spread the cost of purchases - this type of card allows you to spend and spread the cost of your purchases over time. This is great if you're making a large purchase and can't afford to pay for it immediately – such as paying for your car insurance annually, rather than paying monthly and paying interest.
Avoid hefty interest rates - with an interest-free credit card that offers 0% on purchases, you won't pay any interest as long as you pay off the full balance before the interest-free period ends.
Stay protected - like any credit card, you'll get protection when you use a credit card on purchases over £100. For instance, if you're making a large purchase you could be protected under Section 75 of the 1974 Consumer Credit Act, which you wouldn't get with a cash or debit card purchase.
What are the cons of this card type?
Keeping on top of payments - the 0% offers could be withdrawn if you don't keep up on minimum payments, making the cost of borrowing rise substantially.
Paying it off in time - it's worth considering how long it will take you to pay off your balance. For instance, if you buy an item worth £2,500 and pay the minimum each month, it'll take you longer than any introductory period to clear the balance.
Is your credit history up to scratch? - cards offering the longest interest-free periods are usually aimed at those with an excellent credit history. If you have a limited credit history or low credit score you may struggle to be approved.
Did you know that paying a credit card bill each month could help you when you apply for loans, mortgages and other credit cards in the future?
A credit-building credit card is aimed at two main types of borrower:
first-timers who have never had credit (whether it be a credit card or loan)
those who've had credit in the past but have had problems making repayments which has harmed their credit score.
If used responsibly, it could be used to build a successful track record of borrowing and repaying on time. This is something other lenders take into account when making a decision on which products to offer you. Check your credit history if you're unsure whether this kind of card is suitable for you.
Paying your statement on time each month proves to lenders that you can be trusted with credit. Every time you pay your statement, the provider reports this back to the credit reference agencies (Equifax, Experian & Call Credit), which other providers will check when you make an application. If you miss a payment, this will also get recorded, so it's important to make sure you keep on top of it.
You don't need to carry a balance on your card to improve your credit history: even paying off in full every month (and not paying any interest!) is enough to build up a credit history.
What are the pros of this card type?
Build or rebuild your credit history - whether you're starting with no credit history or looking to rebuild yours, a credit-building card can help you prove you can manage credit responsibly. You simply pay at least the minimum payment on time, each month.
Credit history and bankruptcy - some providers who specialise in credit-building cards will even offer credit to people who've had county court judgments (CCJs), or those who have been declared bankrupt. This isn't common though, so it's worth checking the details of each card.
Managing your account - credit-building cards often come with additional tools to help you manage your account, such as text alerts when you're near your credit limit, or access to your credit report.
What are the cons of this card type?
High interest rates - potentially the biggest downside to this type of card is the high annual rate of interest (APR) that most providers charge. In some cases the APR on a credit-building card can be as high as 34% or more, so it's worth taking this into consideration. However, if the card is used responsibly and the balance on the card is paid in full each month, then you won't have to worry about paying any interest.
Low credit limits - given the lending risk involved, credit limits on these card types will typically be set relatively low, but can increase over time.
Do you use your credit card for shopping, transport, fuel or travel? You could find a cashback card that rewards you for making these purchases.
As its name suggests, a cashback credit card offers cashback when you spend on your card.

The amount of cashback you could earn varies from card to card, but typically there are two types. One is where you earn a flat amount on everything you buy. The other is where you only earn when you shop in certain places, or on certain things such as fuel.

Some cards offer introductory rates which could boost the amount of cashback you get in return quite significantly for the first few months. But after that, the amount of cashback you get is often based on a percentage of your annual or monthly spend, rather than a fixed amount.
What are the pros of this card type?
Get something back - cashback cards let you earn as you spend. In most cases any cashback you earn will get credited back to your account – often on the anniversary of you opening the card, or as a bonus in January.
What are the cons of this card type?
High interest rates - cashback and reward cards can often have high interest rates on purchases. This is because they're typically designed for people who pay their bill in full each month. That way they don't rely on the credit facility, but spend wisely in order to gain the rewards. If you don't think you'll pay your bill off in full each month, any cashback you earn will be offset by the interest added to your account.
Spending - it's worth thinking about how much you actually spend and where you spend each month. Some cards offer a typically flat rate on the cashback that's offered, and others will only reward you if you spend with certain retailers. So these cards require a little extra planning.
Annual fee - cashback cards often offer higher rates of cashback if you take out a card with an annual fee. These can range from £20 to £150, so it's worth taking into account how much cashback you'll earn in a typical year, to make sure you're getting a good deal.
Want to transfer your existing balance without paying high balance transfer fees?
Credit cards that accept balance transfers come in all shapes and sizes, with some cards offering over three years interest free on transfers. It's important to pick the card to best suit your needs, as typically the cards with longer introductory periods have higher balance transfer fees.
When choosing your balance transfer card, it's worth considering how much you're transferring, and how much you can pay off each month. You can then use this to pick a card with the lowest handling fee that covers the months that you'll need to pay off your balance.
What are the pros of this card type?
Lower transfer fees - low fee balance transfer cards often have a shorter 0% period, or may charge interest from the outset – but this doesn't mean you shouldn't consider one. Depending on the balance you have to transfer and the amount of time you expect you'll take to pay it back, you could save money by choosing a card that won't charge you a balance transfer fee, or charges you a lower fee. This may be preferable to a card with a longer 0% introductory period with a higher fee.
What are the cons of this card type?
Not suitable for everyone - typically, balance transfer cards are aimed at those with a good credit rating. If you struggle to keep up with payments on your current cards, it could mean that your application may not be accepted.
Shorter introductory rates - some cards offer handling fees of less than 1.5%. However, typically they have a shorter 0% introductory period than a more traditional balance transfer card. If you're transferring a large amount, you may not get the benefit of a low fee card.
Looking to make a big purchase, or simply pay off an overdraft or existing debt?
A money transfer credit card, also known as a "super balance-transfer card" or cash-advance card, lets you move money from the card to your bank account.
Most credit cards don't allow you transfer money directly into a current account. Whereas money transfer cards are specifically designed for this, and charge a special promotional interest rate. They typically also have a balance transfer offer, so you can make a transfer to pay off other cards, as well as move money into a current account.
Some money transfer cards may come with 0% promotional periods. This means you avoid paying any interest on the amount borrowed – as long as you stay on top of the minimum monthly repayments. However, they do usually include a transfer fee for moving money from the card (usually around 4%).
For example, if you wanted to move a balance of £2,000, the transfer fee would mean an additional £80 is added to the outstanding balance of the card. But with many overdrafts now charging over 18% APR, the amount saved on overdraft fees could outweigh any transfer fees.
You can find out more by reading our article about money transfer cards.
What are the pros of this card type?
Save yourself overdraft fees - if your bank account needs a boost to lift you out of an expensive overdraft, a money transfer card could be the solution. The credit limit of the card will depend on your individual circumstances, but could work for you as a low-cost-loan for a purchase. Or it could be a way to get your bank balance back in the black, often even when you take the handling fees into account. Remember though, any outstanding balance at the end of the interest free period will be charged interest at the card's standard interest rate.
Planning a large purchase - the card balance needn't be used just to cover a bank balance. If you're planning a large purchase or need access to a cash lump sum, you could transfer money from the card to meet these needs.
Could be cheaper than a loan - with some cards offering lengthy 0% periods, it may work out cheaper than taking out a personal loan which charges interest right from the start. However, you should be mindful to pay the card balance before any promotional period ends. Otherwise you could end up paying typical representative annual percentage rates (APR), which could be much higher than any personal loan rate you may get.
What are the cons of this card type?
Consider your credit rating - money transfer cards are designed for those with good credit history. So if you're thinking of applying, your credit history will need to be in good shape in order to qualify for the best money transfer deals.
How much you can borrow - the amount you can borrow will depend on your personal circumstances. If you're planning on using the card to cover outstanding debts, you should consider that your credit limit may not cover the full amount.
Get rewarded every time you shop!
A rewards credit card offers rewards when you spend. There are various types of rewards on offer, but most commonly you can earn loyalty points every time you spend on the card.
If you always pay your credit card bill in full, then a rewards card could be a great way to get a little extra. You can choose cards that reward you with cashback, Avios points or shopping points every time you use your card. Some companies pay up to 5% cashback on your total spending, and even offer interest-free periods on balance transfers and purchases.
Some cards offer one point for every £1 spent, but others may be higher or only allow you to earn rewards on certain types of purchase.
What are the pros of this card type?
Get rewarded for your spending - whether you're looking to earn Avios points or build up loyalty points with your favourite shop or supermarket, a rewards card helps you get something back as you spend.
Higher rates of rewards - often rewards cards offer a higher rate of rewards than a cashback card, as they're restricted to you using the points in a certain way.
What are the cons of this card type?
Restrictions can apply - depending on the card you choose, some may come with restrictions, and some rewards depend on you spending a certain amount each month. So it's worth thinking about how and where you use your money before taking out a new card.
Got a good credit history? - rewards cards are usually designed for those with a good credit history. These cards typically have a high representative APR, as they're aimed at those who pay their balance in full every month. If you're unsure of your credit rating or which card suits you, check your credit rating before applying.
Keep on top of the balance - interest rates for these types of card aren't usually the most competitive, and are therefore more suited for those who are able to clear their balance each month. If you're unable to, you should consider whether the interest earned on any outstanding balance will outweigh the spending rewards.
Save money on balance transfers and still spend interest-free!
A transfers and purchases credit card, sometimes called a dual card, is a card that offers the benefits of both a balance transfer card and a purchases card. They offer 0% introductory periods on balances transferred to the card, plus 0% on any spending.
Balance transfer cards typically only offer a short 0% period on spending, as they aren't aimed at customers who wish to use the card for shopping. And purchase credit cards will usually only offer short 0% periods on any balances transferred to the card. A transfer and purchases card, on the other hand, gives you the best of both worlds.
What are the pros of this card type?
Two cards in one - combining balance transfers and purchases in one card means you can enjoy the benefits of both, but only have to carry one card in your wallet.
What are the cons of this card type?
Shorter introductory periods - as the cards feature introductory rates on both transfers and purchases, the length of the periods tend to be shorter than the market-leading cards for both types. If you have a balance on your current card that you think will take longer to pay off, you may get a better deal if you take out a balance transfer card, and a separate purchase card.
Transfer fees - although balance transfers may benefit from a period of 0% interest, with this card type, there may still be transfer fees involved. Fees can range from 0% to 3% depending on the card. For example, a fee rate of 3% on a balance of £2,000 would add an additional £60 to the balance of the card.
Avoid expensive fees when you spend abroad.
Most credit cards charge additional fees when used abroad. These may include foreign transaction or commission fees, typically around 3%. Travel cards are different, with low or often no foreign usage fees, they're designed to help you avoid any extra and hidden costs when using your card abroad.
What are the pros of this card type?
Tailored for travelling - unlike typical credit cards, they're specifically designed for using overseas. And they don't charge foreign transaction or commission fees when using a card outside of the UK.
Special deals - some travel credit cards offer special deals when using your card abroad, such as no fees on cash withdrawals overseas, and reduced charges when buying foreign currency in certain shops.
Peace of mind - if your card is lost or stolen abroad, you can cancel the card immediately, unlike any cash you've changed before you go.
What are the cons of this card type?
Not always the best deals - typically the market-leading balance transfer or purchases cards don't tend to offer fee free foreign transactions. So while many of the travel cards have introductory offers, if you're looking for a balance transfer or a purchase card you may be better off search separately.
Spending – it's worth thinking about how often you'll use the card and how much you'll spend. Some cards require you to spend a certain amount each month before you're able to get commission-free shopping abroad. Others may charge an annual fee, but offer other benefits such as annual travel insurance.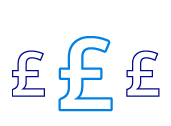 Looking for more information?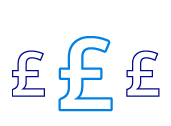 Save even more
Our handy guides to help you get the best deal on your next car.


Credit card product data provided by TotallyMoney, which is an independent credit broker not a lender. See Terms and Conditions. In providing this service, Confused receives product data from TotallyMoney, who in turn receives this from independent sources and rates may vary depending on your financial circumstances. Confused provides this independent service free of charge to you, but will receive a commission from TotallyMoney, who in turn may receive commission from the brokers and creditors they refer you to. Whilst TotallyMoney make every effort to ensure that information is up to date, you should always confirm the terms of the offer with the product provider. TotallyMoney do not give financial advice or any recommendations, and provide this service free of charge, but may receive commission or payment from credit card issuers for introductions or assistance with preparatory work. Should you choose to proceed, credit card partners may charge you fees for their products or services.
TotallyMoney is owned and operated by TotallyMoney Limited which is registered in England and Wales (Company Registration Number 06205695). TotallyMoney Limited is an Appointed Representative of MI Money Limited, which is registered in England and Wales (Company Registration Number 06967012) and authorised and regulated by the Financial Conduct Authority in respect of consumer credit related activities (FCA FRN: 511936). TotallyMoney Limited and MI Money Limited act as independent credit brokers, not credit lenders. Trading Address and Registered Office: Churchill House, 142-146 Old Street, London EC1V 9BW. Credit is available, subject to status, only to UK residents aged 18 or over.
Confused does not collect, receive or pass any personal data in respect of this service or conduct any activities relating to credit eligibility on behalf of Totally Money or their partners.