Would you lie to get cheaper car insurance?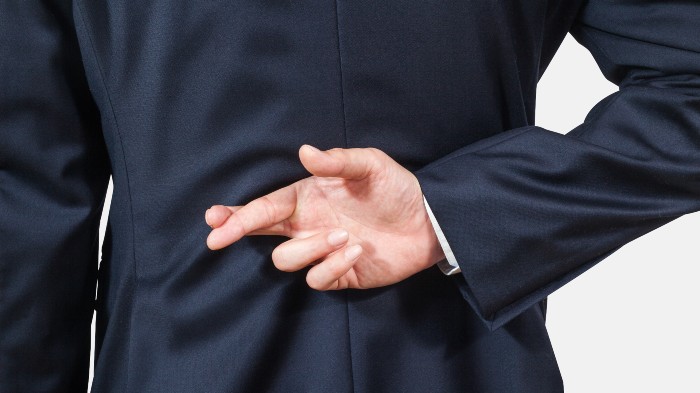 It might be tempting to tell fibs to cut the size of your annual car insurance bill. But when it comes to buying a motor policy, being economical with the truth could end up costing you dearly.
What are the consequences of lying to your insurance company?
Whenever you get a car insurance quote, you'll be asked a series of questions about your vehicle and your personal status. For example where you live and what you do for a living.
These questions are designed to build up a picture that gives the insurance company some idea of the risk it faces.
This could be what the risk is of you being involved in an accident, or how likely it is that your car will be stolen.
This risk level is then used to set your car insurance costs.
But if any of the information you provide is incorrect, you run the risk of having your policy completely invalidated.
This could also be the case if you decide to withhold important details, such as any previous driving convictions
As a result, any claim you make could be turned down, regardless of whether or not it's related to the mistaken information.
And that could have extremely significant financial consequences. Not only could your insurer turn down your own claim, they may also decide not to pay out on any claims made against you.
Meanwhile, if your provider discovers that you've lied or withheld information, it has the right to cancel your policy or to charge you an extra fee to reflect any missing details.
And those aren't the only negative consequences. If in the past you've had car insurance cancelled for non-disclosure, you might have to declare it on future motor insurance applications.
Finally, in the most extreme cases, you could be blocked by major providers of car insurance.
This could make it practically impossible for to get car insurance from a mainstream insurer. You might then have to seek cover at a much more expensive rate from a specialist company.
Compare car insurance quotes
What could invalidate my policy?
It isn't just outright lies that could lead to your policy being ripped up.
Your insurer could invalidate your car insurance on the basis that you've failed to disclose relevant or important information.
This is especially true if the company thinks you've done so in order to get a lower annual premium.
Some of the most common types of mis-reported information are:
Modifications
If you're making alterations to your vehicle that could change how it performs or make it more valuable, it's important to let your insurer know in advance.
Modifications such as a larger exhaust or expensive wheel trims are likely to lead to an increase in your premiums.
For example, your insurer might take the view that your car has become more attractive to thieves, and therefore at greater risk of being stolen.
By contacting your insurer before you make modifications such as these, you can find out how much more you'll have to pay for your premium.
This should enable you to decide whether the changes are worth the extra expense.
How the vehicle is used
It's crucial that you're upfront with your insurer about the circumstances in which you'll be using your car.
For example, you say your car is to be used solely for 'social, domestic and pleasure' reasons. But then if you use it as part of your job, you could put your cover at risk.
You should also let your insurer know if you use your vehicle to commute to work. Even if you only complete part of your journey by car, and then do the rest by train, for example.
From your insurer's point of view, if you're likely to be on the road during peak times as part of your commute, this could increase the risk of accidents. Your premium would need to reflect that.
Who will be driving the car
A common way of cutting premiums involves parents taking out car insurance in their son or daughter's name – a practice known as fronting.
The parent might say they are the main driver and list their child as an additional driver, even though the child will be using the vehicle the most.
The reason for doing this is that young driver car insurance tends to be considerably more expensive. Costs tend to be lower if the young person is an additional rather than main driver.
However, this is considered by insurers to be fraudulent, and it can lead to a policy being invalidated – or higher, backdated premiums being charged.
Do I need to inform my insurance company of a speeding ticket?
If you're fined or otherwise penalised for speeding or other infractions, you usually only need to tell your insurer about it when you come to renewal.
But some providers require you to tell them straight away. Check the small print on your policy.
The same applies to penalty points on your licence. And if you have any previous convictions for motoring offences, you need to let your insurer know when you take out a new policy.
For more information, read our guide on car insurance for convicted drivers.
Do I have to tell my insurer company about a speed awareness course?
If you choose to take a speed awareness you usually don't have to let your insurer know until you come to renew your policy .
You can learn more in our guide on how speed awareness courses can affect your insurance.
How long do you have to declare points for insurance?
Points issued by a court for motoring offences normally stay on your licence for four years.
But insurers may ask for any points you have received in the past five years – so you might need to declare penalty points even though they've expired.
What else do I have to tell my car insurance company?
You should tell you insurer about certain changes to how you use your car or your personal circumstance as soon as possible.
Important changes to inform your insurance company about straight away include:
Including new people on your policy
If you want to add a family member to your insurance so they're allowed to drive your car, you need to tell your insurance company in advance. This oftens lead to an increase in premiums.
Changes to your annual mileage
If you're starting to use your car more, for example because the distance of your commute has changed, you should inform your insurer.
After all, the longer you spend on the road, the higher your chances of being involved in an accident.
A change of address
If you move house, you should inform your insurer if only to make sure your policy documents are sent to the right place in future.
But living in a different postcode could also affect premiums, for example if you move to an area where car thefts are more common.
Changing where you keep your car
If you said your car was normally kept off-road overnight, you should inform your insurer if you now have to park your vehicle on the street. For example if you're having building work carried out at home.
If you're involved in an accident
Even if you don't need to make a claim , you should tell your insurer about any minor scrapes or incidents.
This could help protect you against any unexpected claims from third parties.
How to get cheaper car insurance the right way
Providing false or incomplete information on your insurance application is fraught with risk. But there are a number of legitimate ways you could cut the cost of cover:
Reduce the chances of having your car stolen by fitting car security devices like alarms or immobilisers – and by parking off the street overnight if possible.

By choosing a vehicle with a smaller, less powerful engine, you can cut the cost of cover. More powerful cars cost more to insure, other things being equal. This is because they're more likely to be involved in accidents and may also be more attractive to car thieves.

Avoid modifications that are designed to make your car stand out or perform better.

Choose a higher voluntary excess. This normally reduces your premiums although it does mean that you might have to contribute more to the cost of any claim out of your own pocket.

Consider signing up for a black box insurance policy, in particular if you're a young, less experienced driver. Black box insurance could also be worth looking at if you don't use your car much and have a low annual mileage.

By fitting a camera to your dashboard you might be able to cut the cost of cover: some insurers offer discounts to drivers with fitted dashcams.
For more information, read our tips for cheaper car insurance.