If you're thinking of driving abroad, make sure that you have the right documentation to drive beforehand.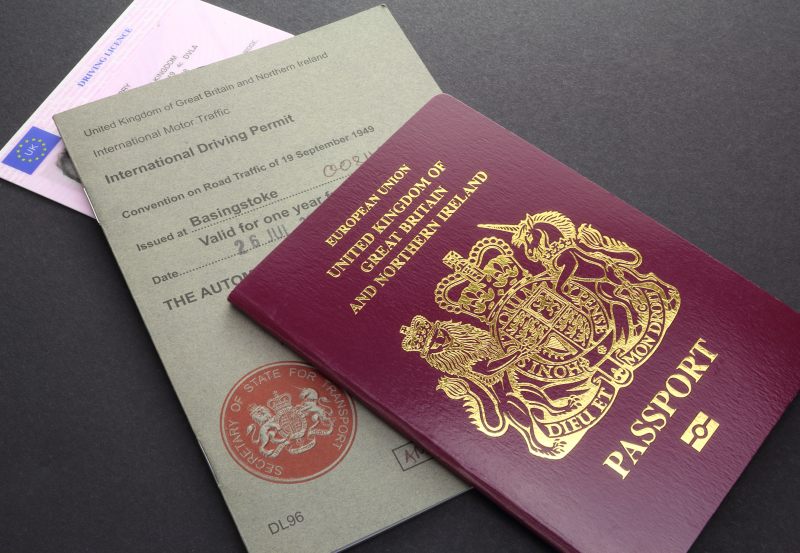 What is an international driving permit?
If you plan on driving abroad, chances are you'll need an international driving permit (IDP).
In a nutshell, an IDP lets you drive in more than 140 countries, including the USA.
It is a multi-language version of your licence.
It's used as a complement to your UK driving licence, not a replacement, so make sure you have both with you when you drive abroad.
There are three different types of permit – the one you'll need will depend on the country you're driving in.
If you're planning to drive in more than one country, you might need more than one IDP.
An international driving permit lasts for between one and three years, depending on the type of permit you apply for.
Once it's expired, you need to make a new application.
IDPs are different from green cards, which are used as proof of car insurance abroad.
Compare car insurance quotes
When do I need an international driving permit?
In some countries, it's a legal requirement. In others it's not compulsory, but car rental companies might not let you hire a car without one, so to make things easier all round it's probably worth your while getting an IDP, just in case.
Meanwhile, a few countries put restrictions on drivers, even with an IDP.
Once you have it, your IDP is valid for a year.
If you're the sort of person who likes to be prepared, you can get organised in advance and delay the start date of your IDP for up to three months.
Here's the full list of countries where an IDP is a requirement, along with which type of permit you need for each destination.
EU countries
Broadly speaking, you don't need an IDP to drive in the EU if you have a photocard driving licence issued in the UK.
Although there are some slight variations from country to country.
For example, in Cyprus you'll require a permit if your visit is longer than 30 days.
In Estonia you need one if you're in the country for more than 90 days in any 180-day period.
In Luxembourg, you don't need one unless you're there for more than six months.
If you have an old-style paper driving licence, you might need an IDP, but again it depends on which country you are visiting.
If your driving licence was issued in Gibraltar, Guernsey, Jersey or the Isle of Man, you might need a permit.
Yet again, though, this varies from country to country.
Norway
You don't need an IDP if your visit is for up to 90 days, unless your driving licence is a paper one, in which case you might need a permit.
The advice is to check with the Norwegian embassy before you travel.
Switzerland
You don't need a permit to drive in Switzerland.
USA
You do need an IDP to drive in the United States, and you might be required to show it to your insurance company if you're involved in an accident.
If you have a paper driving licence, you must have another form of photographic ID with you, such as your passport.
Australia, Canada, Japan and New Zealand
As with most non-EU countries, an IDP is required if you want to get behind the wheel.
What happens if I drive without an international driving permit

?
This will vary by country, but the chances are you could be hit with a fine or have your car confiscated if you aren't able to show a valid IDP with your driving licence.
If you're in a hire car when this happens, the hire car company is likely to charge you for the cost of releasing the car from the police.
How long does it take to get an international driving permit?
The application process is straightforward and you should be able to pick up an IDP on the day you apply.
But you can't get a permit online, you have to go in-person to a Post Office, where they cost £5.50.
To be eligible for an international driving permit, you must:
Be at least 18 years old

Be a UK resident

Have a valid, full UK driving licence
Be aware that although the minimum age to get an IDP is 18, some countries insist that you must be over 21 to hire a car.
When you go to the Post Office, make sure you take with you:
Your full valid driving licence

A passport-sized photo that you've signed on the back

Your passport as ID, if you have an old paper driving licence