Every time you go 12 months without making a car insurance claim, you get another year added to your no-claims bonus (NCB). This gives you a discount on your car insurance policy.
But how much discount could you get? Let's take a look.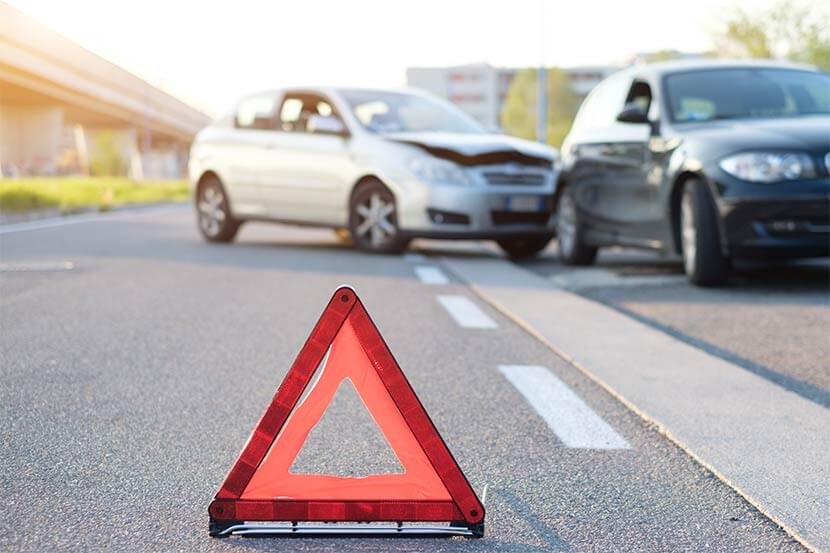 How does a no-claims bonus work?
Every full year of no-claims you earn gives you a discount on your car insurance policy. The exact amount changes depending on the insurance company.
And the more NCB you have, the more your discount increases.
To get an idea of how much a no-claims bonus helps lower your policy costs, here are the average car insurance costs as the amount of NCB grows each year.
| Number of years' NCB | Average car insurance price* | Discount compared to 0 years' NCB* |
| --- | --- | --- |
| 0 | £1,587 | 0% |
| 1 | £1,015 | 36% |
| 2 | £803 | 49% |
| 3 | £698 | 56% |
| 4 | £639 | 60% |
| 5 | £596 | 62% |
If I make a claim, how is my NCB affected?
If you make a car insurance claim where your insurer pays out, you're likely to lose some, or all, of your no-claims bonus. This depends on the insurance company, but you usually use 2-3 years of no-claims bonus for each claim you make.
But if your car is damaged and the other party was at fault, your insurer should be able to reclaim repair costs from their insurer. This usually leaves your NCB intact.
In cases where insurers can't agree liability for a collision, they're likely to split the cost of the claims. In this case, the NCB of everyone involved could be affected.
What does protected no-claims mean?
Protected no-claims is an add-on feature for your car insurance policy. It lets you make a certain number of claims in a year before your no-claims bonus is impacted.
This comes at an extra cost.
When you get a car insurance quote with us, we'll ask you:
Is the main driver's no-claims bonus currently protected?
Would you like to protect their no-claims bonus?
Is it worth protecting my no-claims bonus?
If you've built up 5 or more years of no-claims, then it's worth considering this add-on. Depending on the insurance company, a single accident could take it all away.
Protected no-claims doesn't stop your policy costs rising though. Having an accident still increases your risk profile. So when your insurer calculates your car insurance prices, they also look at your previous claims.
Preserving your no-claims discount is still one way to keep your car insurance costs in check. But don't expect your protected no-claims bonus to shield you from future car insurance price rises.
How can I get proof of my no-claims bonus?
There are a few ways you can get your proof of no-claims:
Using your car insurance renewal letter, which should state how much no-claims bonus you have
Contact your car insurance company and ask them for how much no-claims bonus you have
If you've switched providers, your cancellation documents should have your proof of no-claims
Can named drivers build up no-claims bonus?
Yes -some car insurance companies offer no-claims bonuses to named drivers. But the bonus usually only applies to policies with that insurer.
So if you build up a named driver no-claims bonus and then want to have your own policy, you'll only be able to use that bonus with the same insurance company. If you decide to go to a different provider, that bonus is lost and you'll have to start from the beginning.
When you compare car insurance quotes with us, we don't ask about no-claims bonuses built up by named drivers.
What happens to my NCB when I change my car?
You can usually transfer your no-claims bonus to another car and keep the same policy. But if you switch insurers before the year is up, you don't get the NCB for that year.
Insurers should provide proof of your bonus at the end of your policy term. You can pass this on to your next provider when you switch.
How can I keep a no-claims bonus without a car?
Some insurers might honour your no-claims bonus when you cancel your car insurance and get a new policy. This depends on:
How long it's been since you last had a car insurance policy
The insurance company you want to go with
Usually, your no-claims bonus stays valid without a car for around 2 years. After that, you'll likely need to start again.
Compare car insurance quotes
*Confused.com data, July 2022 - June 2023. Average car insurance premium based on full UK driving licence, no NCB protection added. Comprehensive policies only.