You buy car insurance never wanting to have to have an accident or for your car to be damaged or stolen, but if it does happen here's what you will need to do.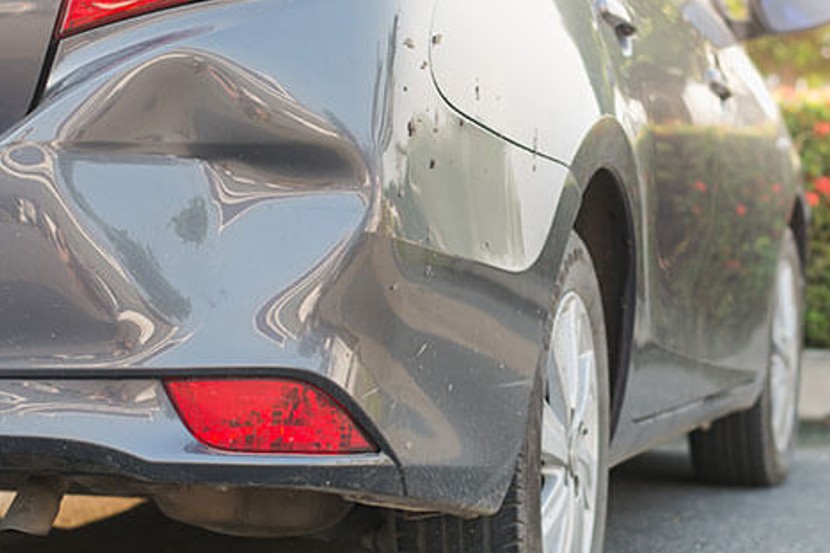 From contacting your insurer and paying the excess to dealing with a car finance company and paying for repairs, here is everything you need to know about the car insurance claim process.
How to file a car insurance claim
The worst has happened and you've been in an accident, or your car has been damaged or stolen. Now you need to contact your car insurer and make a claim on your car insurance policy.
You don't need to call your insurer straight away, but most require you to get in touch within 24 hours of the incident.
It may be possible to report the car accident insurance claim online if your insurer allows it.
Most usually require you to get on the phone and tell them exactly what has happened though.
This'll start the claims process and you should be told exactly what you need to provide and how the claim will be handled.
When you do speak to your insurer, you'll need to have certain documents to hand so try to get these ready. They include the following:
The registration details of both vehicles
The name and address of the registered owner of the car (if they aren't driving it)
The date and time of the incident
Crime reference numbers if the police have been involved
Your policy number
The name/s and contact details of the other driver, any passengers and witnesses
Photos of the damage to your car and any others involved (if you've taken any)
The location, including road or street names, and the nearest house or business numbers
Any other relevant information such as road or weather conditions
Need to make a claim? Find your car insurance company's details
Car insurance claims process
Each insurer will have its own way of handling a claim but on the whole they usually follow a similar pattern. Here we look at some of the most common questions relating to the car insurance claims process.
What happens when you make a claim
You will speak to your insurer, usually on the phone, and it'll ask for details about what has happened.
You'll need to tell it in as much detail as possible what has happened to your car. You'll also need to provide information such as any other drivers contact details and addresses.
The insurer will tell you how much you'll need to pay for the excess and how much it'll give you to repair or replace the car. It'll arrange for this to be transferred to you or it may pay someone to make the repairs directly.
If you need repairs how does that work?
You may need to get your car repaired before you can drive it again after an accident. Your insurer will tell you how to do this. Usually you'll go to one of your insurers approved garages or you might have to arrange for the work to be done yourself.
In some cases, insurers will insist on you going to a garage it has a relationship with in order to claim for the cost of repairs. You may also need to get quotes for the repair work before it is carried out.
While your car is being repaired, your insurer may provide you with a courtesy car to drive if your policy allows it. This usually won't happen if it's stolen or written-off though.
What happens if your car is stolen?
If your car is stolen, you'll need to contact the police and get a crime reference number. Your insurer will then usually pay you the sum of money equal to the market value of the car.
There'll usually be a short period in which an insurer will wait from it being stolen to making a claim. If the car is then found after you've been paid for it, the insurer will keep it.
Can you still claim if hit by an uninsured driver?
If you're in an accident with someone without insurance, you'll be able to claim from your own insurer if you have comprehensive cover.
Some insurers will let you claim and keep your no-claims bonus, and won't ask you to pay your excess, if the other driver is uninsured.
But this depends on the insurer and not all follow this process. This is why it's important to shop around when you buy car insurance and compare the costs of these types of extras.
If you don't have comprehensive cover, you could claim from the Motor Insurers' Bureau for compensation relating to personal injuries and other losses.
Any payments from the MIB are subject to a £300 excess.
If I damage my own car can I claim on my insurance?
This depends on the type of insurance you have. If you have comprehensive insurance, it should cover you for damage by anyone else or yourself.
If you have third-party only, or third-party only with fire and theft, you might not be covered if you've damaged your car.
However, always check the policy first or speak to your insurer for car insurance claim advice, as it will tell you exactly what you can claim for.
If my car is written off what happens to my insurance?
If your car is a write off and it can't be driven, you should be given the sum of the car's market value by your insurer.
Usually the vehicle is taken by the insurer but in some cases you may be able to hang onto it. If you do keep it, you'll need to prove that it is possible to repair the car to make it roadworthy again.
If this happens the insurer will take some money off your overall pay out to cover the cost of the car.
How long do you have to report a car accident to your insurance company?
Most insurers will specify a time frame for reporting an incident and this is usually 24 hours.
You won't have to call them immediately after it's happened but it's worth doing as soon as you can. Your policy terms and conditions should state when you'll need to tell your insurer by.
What happens if my car is written off and it's on finance?
If you have bought your car with a car finance contract, the way an insurer settles a claim is slightly different.
If your car is a write-off or stolen, your insurer will pay you the car's market value. This is usually less than the original cost of the car, because it will have depreciated.
For cars bought on finance, the amount is likely to be a lot less than your outstanding finance agreement.
So you'll still have to pay the difference between the amount you owe to the finance company and the amount you've been given by your insurer. Potentially leaving you out of pocket.
One way to protect yourself against this is with gap insurance. It's a policy that covers the shortfall between your payout and what you owe the finance company.
When do you pay the excess on car insurance?
If you make a claim on your car insurance, you'll usually need to pay an excess. This is an amount of money you have agreed to pay, and this is set when you buy the policy.
The higher the excess, the lower your premiums will be. However, this means if you do make a claim and you've set your excess at a high sum, you may have to pay a big excess to start the process.
You might have to pay the excess straight away, to start the claim. Some insurers will also take the excess off the cost of repairs.
If your excess is £250, for example, and the cost of repairs is £500, it will take the £250 off this amount and give you £250 back. Check the small print of your policy to find out how your insurer handles claims and when it requires the excess.
If the car only has minor damage and it's less to repair than your excess, it makes sense to arrange and repair the car yourself. This saves you money but also means you're not claiming on your policy and losing your no-claims bonus.
Can I keep my no claims bonus if I make a claim?
Every year you don't make a claim on your car insurance, you build up a no-claims bonus. This can cut the cost of your next year's insurance premiums.
If you do make a claim, you'll usually lose the bonus or at least some of it.
Is it worth claiming on car insurance?
Car insurance costs rise all the time and it's hard to predict when they might go up. The price of insurance is dependent on lots of different things including your age and driving experience.
It also depends on how old your car is and what condition it's in.
If you do make a claim on your car insurance, the insurer might put your premiums up, although this doesn't always happen.
If you've had an accident, for example, the insurer may see you as more of a risk and therefore it may increase your premium to cover this.
However, you shouldn't avoid making a claim just because your premium is going to go up.
It all comes down to how you want to repair the car, the extent of the damage, and the cost of repairs.
If claiming will save you money, because the cost of repairs is far higher than your excess, it's worth doing.
But if it'll cost you money to claim, because the cost of repairs is less than your excess, you might want to hold off from making a claim.
For more information read our guide on whether it's always worth claiming on car insurance.
What if I don't agree with the other party's claim?
The insurers, both yours and any other vehicles involved in an accident, will handle any disputes over who is at fault in an accident.
This is why it's important to give as much detail as possible and to hand over contact details for the other driver but also any witnesses.
If you don't agree with your insurer's final decision you can complain. You can do this by making a formal complaint to your insurer, and then giving it eight weeks to come back to you.
If after this time you haven't heard from your insurer, or the decision is the same, you can escalate your complaint to the Financial Ombudsman Service (FOS).
It's a free and independent service for dealing with complaints towards financial services companies, including insurers.
If the FOS decides your insurer is in the wrong, it can demand it correct its decision and pay you any money for any expenses incurred.
However, if it decides your insurer is correct, you then have the option of taking the insurer to the small claims court.