If you change your name, address or occupation your insurer and the DVLA need to be informed. Fail to do so and your insurance policy could be invalidated and you may even face a fine. Here's what you need to know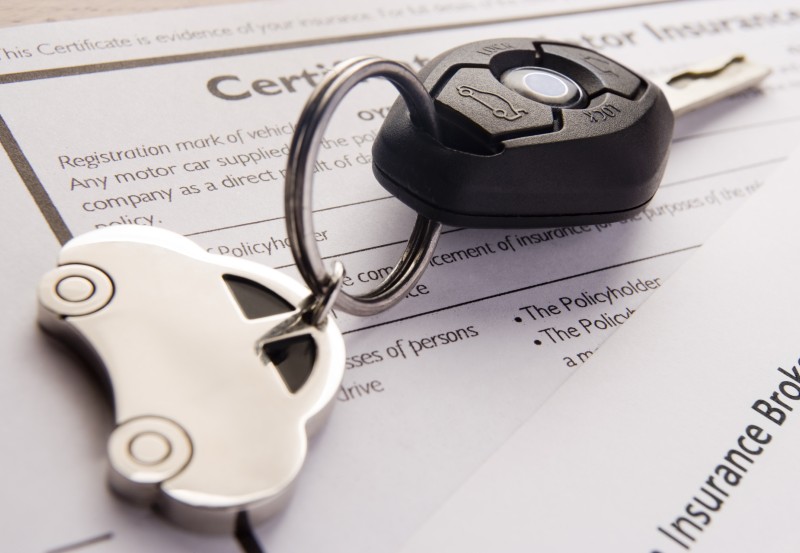 When do you need to change your car insurance details?
To keep your records up to date, insurers and the DVLA need to know about various changes in circumstances. This could be anything from changing your address to getting married or starting a new job.
Some of these changes could affect your insurance costs, and may lead to a fine if they're not amended.
Insurers also need to know about anything that alters the value or performance of the car.
If you're pimping out your ride with modifications or upgrading your engine for something more flash, your insurers need to know.
But if all you're doing is changing the seats or swapping out the car mats, you don't need to inform your insurer.
What changes do I need to tell my car insurance company about?
Some changes you should mention are:
Changing your name, when you get married, for example

Change of address or where the car is kept overnight

Change of the main driver

If a main or named driver changes their job, or the way the car is used – for example if you start commuting with it

Planning a trip to Europe and needing to extend your cover for a short period

Change of car itself

Any modifications to the vehicle – read our guide on modifications and car insurance

Any accidents, even if you decide not to make a claim

Developing a health condition that affects your ability to drive safely

Changing your bank details
In short, anything that might affect your car policy should be reported to the insurer. And the DVLA should be informed of any changes made to your personal details.
If you're not sure, it's best to err on the side of caution and let them know. If it's relevant and you don't inform them, you could risk driving without proper cover.
Do I need to change my car insurance if I get a new car?
Yes. It's absolutely vital you tell your insurance company if you change cars. This is because the price you pay for your insurance is largely driven by the car you're driving. The more powerful and expensive the car - and the more attractive it is to thieves - the more you can expect to pay.
Your insurance company should be able to amend your policy to cover the change of car, but the price is likely to change. This varies depending on whether the new car is cheaper or more expensive to insure.
Will I be charged a fee for changing my details?
If you need to make a change to your policy, call your insurer.
They can tell you whether your policy needs to be amended and how much it costs.
The standard amendment fee is usually set out in your policy's T&Cs. The fee varies by insurer, but it's usually between £15 and £30.
The DVLA may also charge you for some of the changes that you make.
Will changing my details affect my insurance price?
This ultimately depends on what you are changing. Minor changes, such as your name, shouldn't impact on your insurance costs.
But if the change increases the risk of you claiming, your insurance price might rise.
For example, if you've moved to a house that doesn't have off-street parking or to a location with a higher level of car crime.
When to update your driving documents with the DVLA
Changing your address
You need to notify the DVLA if you change your address. If you don't you may end up with a hefty £1,000 fine.
If your car is kept at this new location then you also need to change your address in your V5C logbook.
You need to let your insurer know about a change of address too as different areas have different levels of risk. It also ensures that correspondence remains up to date.
Changing your name
If you decide to change your name by deed poll, you need to update your driving licence.
To do this you need to send your old licence, the deed poll document, and a D1 form to the DVLA. You can request the D1 form from the DVLA website or pick it up from most Post Offices.
There shouldn't be a charge for this amendment. But if you fail to update this information you could face a £100 fine.
Your insurer needs to know about this too.
Changing your marital status
You also need to change your licence when you change your marital status. But instead of a deed poll document you should send your wedding certificate.
Again, amending this shouldn't cost you anything.
The reason you need to let your insurer know is so communication between your insurer, yourself and the DVLA remains up to date.
The name on your insurance certificate should match the name on your driver's licence.
Changing your gender
If you change your gender, you should let your insurer know. But this shouldn't affect your insurance costs. This is because insurance companies aren't allowed to take gender into account when setting prices.
You also need to inform the DVLA if you change your gender as this could also mean a change of name or photo. This can be done through the government website.
You may not see it at first, but the driving licence does have a subtle marker to indicate a driver's gender.
Your driving licence number is the first five letters of your surname followed by your date of birth – presented in the unusual format of YMMDDY
So a male driver born on 23 February 1985 would have the number DRIVE802235.
A female driver with the same surname and date of birth would be DRIVE852235.
If the second number in that driver ID is 0 or 1, the driver is deemed to be male. If it's a 5 or 6, the driver is deemed to be female.
As is the case with passports, there's currently no gender-neutral or intersex designation on driving licences.
Changing your job
You must let your insurer know if you change jobs.
Some jobs have higher levels of risk than others, and these statistics are stored on insurance databases.
For example, someone with a high mileage might statistically be more likely to be in an accident than someone who doesn't use their car for work. As they're on the road for longer, their road risk is greater.
If you fail to let your insurer know about your change in occupation, your insurance could be invalid, and you might face extra charges
You don't need to tell the DVLA about a change of occupation.
Is cancelling my car insurance a better option?
In some cases, the cost of cover could increase dramatically if you're amending your policy - for example, if you add a young, inexperienced driver to your policy.
It could then be possible to save money by cancelling your cover. Take the time to compare car insurance quotes and switch to an insurer which charges lower rates for young drivers.
The cost of cancelling a policy is usually much higher than making an amendment. Some companies charge as much as £50 cancellation fee after the cooling-off period, usually 14 days.
If you need more information, here's our guide to cancelling your car insurance.
Compare car insurance quotes