If you aren't going to be driving your car for a while, you can stop paying car insurance and tax, if you declare it off-road. But it's important to follow the legal procedures. Here we take you through how to apply for a Statutory Off Road Notification (SORN).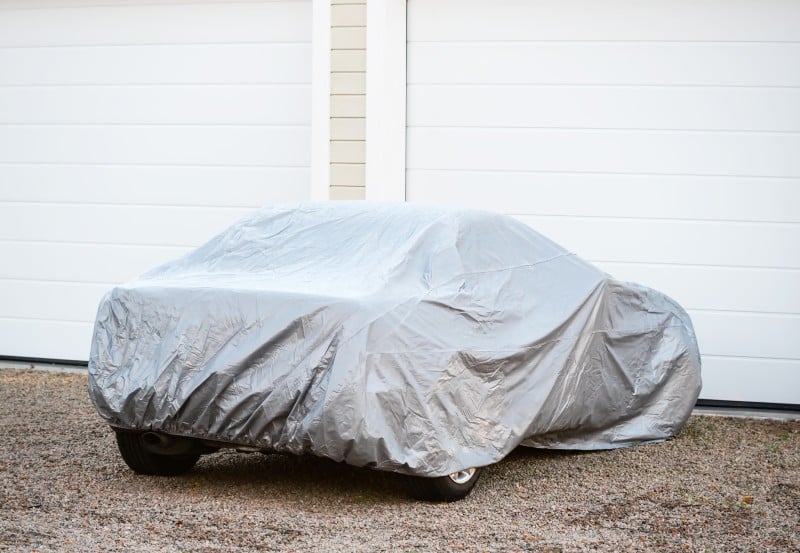 How do I SORN my car?
The easiest way to get a SORN is to apply online on the government website.
Visit GOV.UK to get started. You need some of your car's documentation to complete your application:
Your V11 tax reminder - including the 16-digit reference number
Your logbook (V5C) - including the 11-digit reference number
Your New Keeper's Supplement (V5C/2)
You can also call the DVLA on 0300 123 4321. You don't need to pay to SORN a car - the process is completely free.
It's important that the address on your tax reminder letter as well as your log book is correct before you apply.
How do I SORN my car without my logbook?
If you've mislaid your V5C logbook, you have to apply for a replacement, which costs £25.
Log onto GOV.UK and start the application process. This assumes that you don't need to make any changes to the details on the logbook such as your name or address.
How long is a SORN valid for?
Your car is SORN for as long as you want - there's no time limit. The SORN is removed as soon as you tax the car.
If you buy a car that has a SORN, you need to apply for a new SORN under your own name if you want to keep it off the road.
The SORN status doesn't transfer automatically from one owner to the next.
When will my SORN start?
You can choose to have your SORN start immediately or on the first day of the next month.
If you want it to start right away, you need the 11-digit number on your log book (V5C).
For a SORN that you want to start the following month, you need the 16-digit number that's printed on your V11 tax reminder letter.
Do I still need to pay car insurance if my car is SORN?
If your car is declared SORN, you no longer have a legal obligation to insure it.
This means you can contact your car insurance provider and cancel your car insurance policy. This is likely to come with a cancellation fee.
If it's no longer insured, you won't be able to make a claim for any theft or damage it suffers while it's off the road.
If you still want your car to have cover while the SORN is in place, you need laid up cover. This is a specialist car insurance policy designed for cars that are off road.
What happens after my car is SORN?
Applying for a SORN means you don't have to to pay car tax. If your car is currently taxed, you should be able to get a car tax refund for any unused whole months.
Cars with SORN are also exempt from needing a valid MOT., so you don't need to get it re-tested when the existing MOT runs out. But you need to have an up-to-date MOT when you want to get the car back on the road.
It's important to remember that if your car is SORN you can't drive it or park it on a public road or street.
If you're caught driving a vehicle that has been declared SORN, you could face a fine of up to £2,500. The only exception is if you're driving to a pre-arranged MOT appointment.
How do I cancel a SORN?
The process to unSORN your car is simple – you just have to tax it again.
Before you can buy car tax, you need to get an MOT certificate, which means taking your car for an MOT test.
The only time you can drive a car with a SORN is when you're driving directly to or from a pre-booked MOT test.
Compare car insurance quotes