Beat your renewal guarantee
Or get the difference, plus £20
Save money with our driver saving tools
Car savings advice and more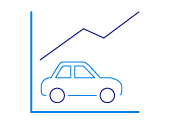 Car insurance price index
How much should you be paying for your insurance? Check the average price for your age and region.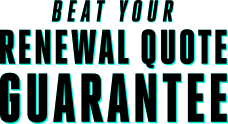 We guarantee to beat your car insurance renewal, or get the difference, plus £20
Find out more
The 1st UK insurance comparison site
Our online comparison is free and easy to use.
We remember your details to make it even easier to get a quote.
Our website is secure and we are regulated by the Financial Conduct Authority.
Find out more about how we operate.
Who doesn't love saving time and money? With savings to be made on car insurance, buying a car, car finance and vehicle running costs, this is what Confused.com does every day for Britain's drivers.
*Based on online independent research by Consumer Intelligence (July' 19). 51% of car insurance customers could save £242.03
After buying
car insurance
,
95%

of Confused.com customers would recommend us (based on

25408

Reviews.co.uk respondents - as of 08/07/19). Read our reviews