Compare cheap van insurance
You could save up to £563* when you buy van insurance
Get a van quote
*Based on Confused.com data in December 2018, customers could save up to £563.53. This is when compared with the average of the top five cheapest quotes with the average selected price.
"Perfect, found insurance for my van £300 cheaper than the renewal."
Jacek – Confused.com customer

We compare over 50 trusted van insurers to save you money.
Van insurance is an insurance policy that's designed to cover your van against risks such as fire, theft and damage. Whether you have a van as a run-around or you use one as an integral part of your business, van insurance protects you against potential losses so you're not left out of pocket following an incident.
There are different levels of cover, but at the very least a van insurance policy covers damage and injury to any third parties as a result of an accident. A comprehensive policy offers protection for your van, yourself as well as other people and their property.
For added protection, you have the option of upgrading your van insurance policy to cover any tools you keep or cargo you transport.
The size of a van can really affect the cost of its insurance. Generally, the larger the engine and / or physical size of the van, the more expensive your premiums will be. So, if you're looking for cheap van insurance, then choosing a smaller vehicle could help save a few pounds.
Building up a no claims bonus can help prove to an insurer that you're a safe driver and they may reward you with a cheaper premium.
If you're a member of a recognised trade federation, let your insurer know. Some offer discounts to members of these organisations.
Increasing your voluntary excess can help bring down the cost of your van insurance, but you'll be paying out more if you need to make a claim.
Increasing the security of your van may also help lower your premium. By adding anti-theft devices, you're lowering the risk of your van being stolen.
When you compare van insurance quotes, it's worth considering factors like your annual mileage. As a general rule the less you drive your vehicle the less you pay which could bring down the overall price.
When your policy is about to run out, don't auto-renew. Instead, always compare van insurance quotes online to find the best deal.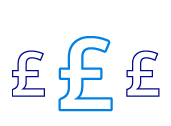 Drive down costs
Prices too high? There are things you can try to make your quote cheaper: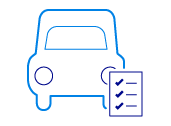 Van registration history check
Do you really know what you're buying? Has the van been stolen or written off? Enter a reg plate to see a vehicle's past.
Confused.com van insurance is administered by Vast Visibility Ltd who are authorised and regulated by the Financial Conduct Authority under firm reference number 566973. Vast Visibility Ltd is registered in England & Wales No. 05866769 at office: 8 Princes Parade, Liverpool, L3 1DL. Our service is free and compares a wide range of trusted household names. Confused.com is an intermediary and receives commission from Vast Visibility Ltd which is a percentage of the total commission if you decide to buy through our website. We pride ourselves on impartiality and independence – therefore we don't promote any one insurance provider over another.
Confused.com
van insurance
customers rate us
4.59

/5 based on

744

Reviews.co.uk respondents - as of 03/04/19). Read our reviews