How to get cheaper car insurance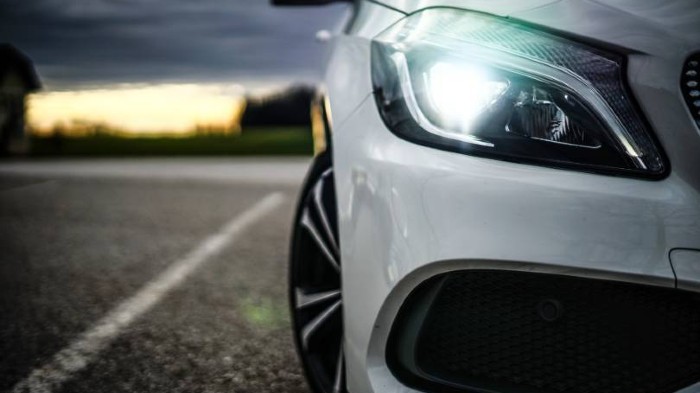 Insurance is a necessary cost, but there are ways some simple ways you can keep your prices down.
Your car insurance premium (the price you pay for the policy) depends on lots of factors. And different insurers work things out in their own way.
So it can be confusing to know what you can do to keep your costs down. Let us share our secrets with you.
Pay all at once
Where you can, paying for your policy in one go tends to be cheaper.

Our research found that paying monthly can raise your prices as much as 16% compared to a one-off payment.



Be accurate with your mileage
Don't assume that the lower your mileage, the lower your prices will be. Often, the opposite is true.

The trick is not under- or over-estimating your mileage. Check the clock and get the real figure.



Enhance your security
The harder it is to steal your car, the less of a risk it is. This usually means lower insurance prices.

Most cars made after 1997 have an engine immobiliser and alarm fitted. Adding a tracker adds another level of security.

READ MORE: How engine immobilisers, alarms and trackers affect your car insurance




Consider black box tech
A telematics (black box) policy will help tailor your insurance costs based on how, when and how much you drive.

READ MORE: Telematics insurance explained



Look at how you use your car
Make sure your policy reflects the way you use your car.

If you're only using it to drive to the shops, you don't need a policy that covers commuting.

Some people assume that a third-party-fire-and-theft policy is cheaper than a comprehensive one.

This isn't true. They're often more expensive.

So go for a level of cover that actually suits your needs.

READ MORE: Car insurance classes of use explained
Switch your insurer and get a better deal
Don't stay loyal to your insurer - that's usually the fast track to paying more than you should.

Even if your car insurance renewal isn't that much different from last year, take a look elsewhere.

You might find you can slash your costs in minutes just by comparing car insurance quotes.

And lucky for you, that's something we're quite good at.
Watch out for extras you don't need
Do you need add-ons like legal expenses cover or a courtesy car? Remember to shop around for these too.

READ MORE: Car insurance extras: Which do you need?



Tweak your voluntary excess
A higher voluntary excess tends to mean a lower policy cost.

Remember that your excess is what you'd have to pay out if you made a claim. So only set your voluntary excess to what you're comfortable with.

READ MORE: Car insurance excess explained



Check your job title
Your job affects your lifestyle, which affects how you drive. Even if you don't drive as part of your job, it still has an impact.

There are many ways to describe the same job. This means your price may change depending on the specific job title you use.

It's important to be as accurate as you can, to make sure you're getting the right level of cover.

CHECK THIS OUT: Why does my job affect my car insurance?



Change who drives your car
Having many drivers on your policy could mean higher insurance costs. This is especially true if they're younger drivers, as they tend to be a higher risk.

If you've got a friend of family member on your policy and they don't drive your car, consider removing them.



Downsize your car
The kind of car you drive can have a big impact on your insurance price. This is down to a few factors:
How much the car is worth.

Whether the car is a luxury or a sports model.

The engine size.
The general rule is: the bigger and more expensive a car is, the higher your insurance will be.



Obey the law
Points on your licence make you look like a bigger risk to insurers. So keep your licence clean to keep your costs low.

The DLVA keeps points on your licence for four years. But insurance companies keep them on their records for five.



Build your no-claims bonus
Every year you go without making a claim on your car insurance adds to your no-claims bonus.

The more bonus you rack up, the bigger a discount you get on your insurance.