The cost of car insurance went up by an astonishing 40% over the past 12 months. The average cost of a comprehensive car insurance policy is now £776 - an increase of £222 over last year. That's according to our car insurance price index, powered by WTW.
But why have these costs gone up, and who's been hit hardest? Let's take a look.
Have car insurance costs gone up in 2023?
Yes, they have. During second quarter of 2023 (April - June), drivers paid 40% (£222) more than a year ago. This is the sixth annual price rise in almost 2 years.
Our research also shows a quarterly increase in the cost of car insurance. Prices are £119 (18%) higher in this quarter than they were in the previous 3 months.
What is the average cost of car insurance?
The average cost of a car insurance policy in the UK is £776.
Why has car insurance gone up?
The continued rise in car insurance costs is partly down to changing driving habits post-pandemic. Prices saw a steady fall in each quarter in 2021 - with more people working from home and fewer commuters, it stands to reason that there fewer accidents and less risk on the road.
In fact, drivers reported cutting their annual mileage by more than 40% during the 2020 lockdown**. And police forces across the UK reported a 26% drop in the number of road accidents they attended.+
As normal driving habits have resumed, there's an increased risk of car insurance claims, and this increase in payouts is reflected in how much drivers pay for their car insurance. This could be one of the reasons why car insurance has gone up.
It's not just the frequency of claims that's gone up - they're more expensive too. Largely driven by increased inflation rates of the past 18 months, the cost of repairs has gone up. In fact, according to the Association of British Insurers, vehicle repair costs have increased by 33% in the last quarter.
How have car insurance prices changed over the past few years?
Car insurance costs started to rise during 2019. But then the nationwide shift in driving habits during the pandemic helped to keep prices in check. The return to normality, coupled with the cost of living crisis, has seen car insurance costs rise again.
| Period | Average car insurance cost |
| --- | --- |
| Q2 2019 | £609 |
| Q2 2020 | £593 |
| Q2 2021 | £522 |
| Q2 2022 | £554 |
| Q2 2023 | £776 |
Insurance 'loyalty penalty' scrapped but customers could still save
In January 2022, the Financial Conduct Authority (FCA) stopped insurance companies increasing prices for loyal customers.
Before this change, insurance companies often gave discounted policies to new customers. This usually meant that loyal customers saw higher prices to balance things out.
Insurers haven't been able to penalise existing customers in this way for a year now. But that doesn't mean that you're guaranteed to get a cheaper policy.
We surveyed 2,000 UK drivers that had their car insurance renewal in the last quarter*. The results showed that:
Almost 2 in 3 (59%) who renewed their car insurance policy last quarter saw their prices go up by £52, on average
Almost 2 in 3 (46%) of those who switched used a price comparison site and saved £63, on average
That's why it's still worth shopping around. Even if your renewal isn't as high as you thought it might be, or is only slightly less than the previous year, there are still savings to be made.
Car insurance price rises seen across the UK
Car insurance prices have risen across the UK. But some areas have fared worse than others.
Drivers in Inner London, for example, paid £1,257 for their car insurance - a £375 (43%) increase on last year. Outside of London, drivers in Manchester and Merseyside paid £264 (38%) more than last year. They're now paying £965 for their car insurance, on average.
Male drivers pay more than women
Male drivers saw their prices rise more than women. Their car insurance costs were £236 (40%) more than last year. They're now paying £827 on average.
Female drivers saw a smaller increase of £198 (40%) compared to last year. They're currently still paying less than men for their insurance, at £690, on average.
The EU Gender Directive means insurers can't work out insurance prices based on whether a driver identifies as male or female. But there are other risk factors that mean men could have higher car insurance costs.
For example, male drivers tend to drive more expensive cars, with bigger engines and newer technology. This usually makes for higher-value claims in the event of an accident.
Male drivers also tend to have more motoring convictions than female drivers.
This goes some way to explain the £137 gap in car insurance costs between men and women.
Younger drivers hardest hit
It's widely known that young drivers tend to have much higher insurance costs than older, experienced drivers.
Drivers aged 18, for example, paid £2,404 for their policy, on average - more than triple the national average and £951 (65%) more than a year ago. This is the most expensive age for car insurance.
When will the cost of car insurance be reduced?
It's often thought that your car insurance costs plummet once you hit 25 years of age. This isn't always the case - and is one of the more common car insurance myths. In fact, in recent years, the reality is drifting further away from this idea.
According to our research, car insurance costs tend to dip below the £1,000 mark once drivers reach the age of 33. Previously, it was at 27 when drivers would see prices below £1,000.
But if you're a younger driver, you don't need to wait around for your car insurance costs to go down. There are several ways you can cut the cost of your car insurance yourself:
For more tips, take a look at our guide on how to get cheaper car insurance.
What our motor insurance expert says
"If prices continue at this rate then there's no doubt drivers could be priced off the road, as they battle with other rising costs too."
"But what we do know is that many drivers were able to save some money when it came to renewal. And shopping around was the key to this. Even if prices were cheaper for them, the price they saw online was still significantly cheaper."
"We always advise drivers to take a look at the details of their policy and make sure they're accurate before committing to a price. Updating your mileage, or considering additional security could easily bring your price down."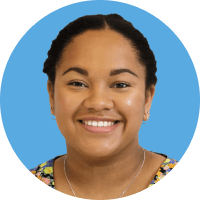 Louise Thomas
Motor insurance expert
Compare car insurance quotes