The cost of car insurance went up by 6% over the past 12 months. The average cost of a comprehensive car insurance policy is now £554 - an increase of £32 over last year. That's according to our car insurance price index, powered by Willis Towers Watson.
But why have these costs gone up, and who's been hit hardest? Let's take a look.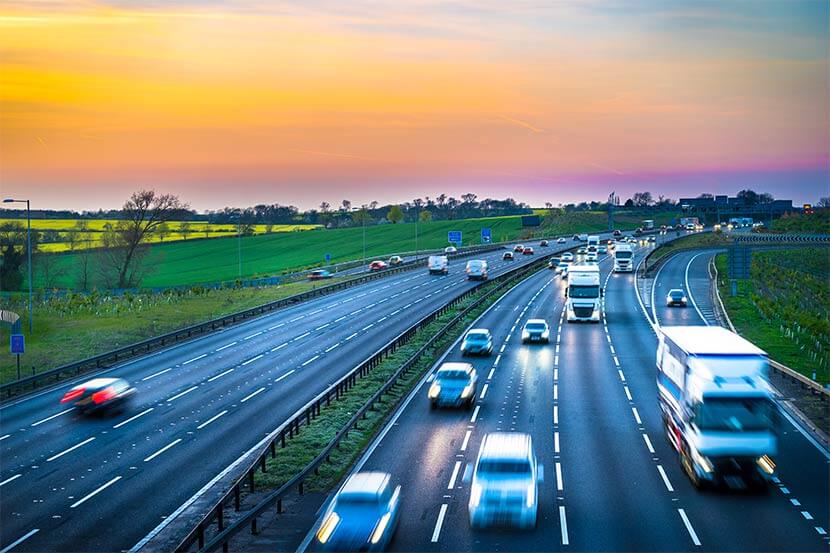 Have car insurance costs gone up in 2022?
During second quarter of 2022 (April - June), drivers paid 6% (£32) more than the previous year. This is the second annual price rise in 18 months.
Our research also shows a quarterly increase in the cost of car insurance. Prices are £4 higher in June 2022 than they were in the previous 3 months.
It's not just car insurance costs on the rise, either. As the current cost living continues to soar, many drivers are feeling the pinch. Almost 1 in 4 (24%) of drivers said they're starting to drive less as a way to keep their costs in check*.
Why has car insurance gone up?
Car insurance prices saw a steady fall in each quarter in 2021, possibly as a result of shifting driving habits during the Covid-19 pandemic. With more people working from home and fewer commuters, it makes sense that there might be fewer accidents.
In fact, drivers reported cutting their annual mileage by more than 40% during the 2020 lockdown**. And police forces across the UK reported a 26% drop in the number of road accidents they attended.+
As things are now at a state somewhat resembling normality, there's an increase in road traffic, meaning an increase in car insurance claims. And this is reflected in how much drivers pay for their car insurance. This could be one of the reasons why car insurance has gone up.
How have car insurance prices changed over the past few years?
Car insurance costs started to creep up during 2019. But then the nationwide shift in driving habits during the pandemic helped to keep prices in check. And as we start to return to the way things were, we're seeing prices going up again.
| Period | Average car insurance cost |
| --- | --- |
| Q2 2018 | £581 |
| Q2 2019 | £609 |
| Q2 2020 | £593 |
| Q2 2021 | £522 |
| Q2 2022 | £554 |
Insurance 'loyalty penalty' scrapped but customers could still save
In January 2022, the Financial Conduct Authority (FCA) stopped insurance companies hiking up prices for loyal customers.
Before this, insurance companies often gave discounted policies to new customers. This usually meant that loyal customers saw higher prices to compensate for this.
Now, insurers can't penalise existing customers in this way. But that doesn't mean that you're guaranteed to get a cheaper policy, as more than 1 in 10 (11%) drivers believed to be the case*.
These figures see car insurance rises across the UK. But some areas might have fared better than others. Drivers in the North East and North Midlands, for example, saw their prices go up by only £18 (4%) compared to last year.
This is why it's still worth shopping around. Even if your renewal is less than you thought, or is only slightly more than the previous year, there are still savings to be made.
Compare car insurance quotes
Male drivers pay more than women
Male drivers saw their prices rise more than women. Their car insurance costs were £34 more than last year. They're paying £591, on average.
Female drivers saw a smaller increase of £28 compared to last year. They're currently still paying less than men for their insurance, at £492, on average.
Male drivers 'riskier' to insurers
The EU Gender Directive means insurers can't work out insurance prices based on whether a driver is male or female. But there are other risk factors that mean men could have higher car insurance costs.
For example, male drivers tend to drive more expensive cars, with bigger engines and newer technology. This usually makes for higher-value claims in the event of an accident.
Male drivers also tend to have more motoring convictions than female drivers.
This goes some way to explain the £99 gap in car insurance costs between men and women.
Younger drivers hardest hit
It's widely known that young drivers tend to have much higher insurance costs than older, experienced drivers. Drivers aged 18, for example, paid £1,453 for their policies - almost triple the national average.
One of the few age groups to enjoy a drop in their car insurance costs were the 32-year-olds. They saw their prices come down by £21 (3%) compared to drivers of the same age last year.
What's worrying is that 18-24-year-old drivers were the most likely age group to renew their car insurance policy automatically, regardless of the price. Almost 1 in 7 (14%) of drivers in that age group said they did this*.
When will the cost of car insurance be reduced?
It's often thought that your car insurance costs plummet once you hit 25 years of age. While this isn't always the case - and is one of the more common car insurance myths - at a national level there might be some truth to it.
According to our research, car insurance costs tend to dip below the £1,000 mark once drivers reach the age of 24.
But younger drivers don't need to wait around for their car insurance costs to go down. There are several ways you can cut the cost of your car insurance yourself. This includes:
For more tips, take a look at our guide on how to get cheaper car insurance.
Other motoring costs on the rise
In addition to this quarterly rise in the cost of car insurance, other motoring costs are also on the up.
According to our fuel price index, fuel prices have been rising since August last year. Petrol costs £1.87 per litre, and diesel costs £1.95, on average (prices correct as of July 2022). This is an increase of 53p per litre for petrol and 59p per litre for diesel.
You can check petrol prices in your local area and see if you can get cheaper fuel elsewhere. And there are ways you can improve your fuel economy too.
For more tips, check out our guide on how to save money on your motor.
New rules 'make the market more competitive'
Louise O'Shea, Confused.com CEO, says:
"The car insurance market is so competitive right now, which is the perfect time to be savvy and shop around for a better deal. Taking some time to research the best available options can really pay off. We know there's an insurer out there who can offer you a better price."