How to save on your van insurance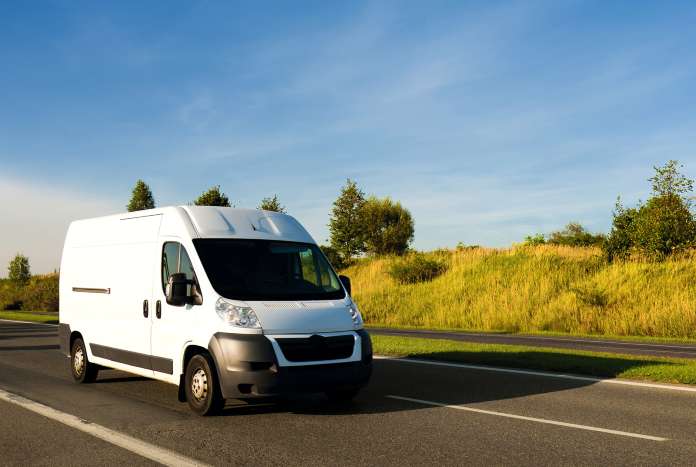 Having insurance for your van is a legal requirement. But this doesn't mean you have to pay over the odds for decent cover.
Is van insurance more expensive than car insurance?
In general, van insurance is likely to be more expensive than a car insurance policy.
This difference is largely due to vans having larger engines and often carrying more valuable cargo such as tools. The average van insurance premium in 2019 was £1,698.79*
Confused.com also found that one in seven (14%) van drivers put off finding insurance because they find it confusing.
So before you start shopping for next year's policy, these tips could help simplify the process – and save you a few extra pounds.
Remember, though, that having the right level of insurance is more important than the price. Don't compromise on cover for the sake of a few quid.
*Source: July-October 2019 Confused.com van insurance quote data, average top quoted price
Here are eight useful tips on getting the right cover at the right price.
1. Get van insurance quotes early
We know how it goes. You need your van insurance to start by a certain date, but you either forget to sort it or put it off for another day.
In fact, nearly half (49%) of van drivers will leave shopping around until up to a week before their renewal.
But here's the kicker – getting a quote a day or so before your policy is due to start could cost you 32% more than if you did it three weeks before.
We've crunched the numbers and found that policies that are sorted out 22 days before their start date cost £1070.79* on average - a full £571.16 less than policies taken out up to 48 hours before they're needed.
So when is the best time to renew your van insurance? Use our slider to find out:
See how much you could save on your van insurance today
Get a van quote
Clearly it pays to be organised and compare van insurance. Best put that reminder into your calendar now, eh? We can wait.
2. Increase your voluntary excess
In a nutshell, your excess is a set amount that an insurer will deduct from any claim payout that you make before it gets to you.
Some excesses are set by the insurer and can't be avoided – these are compulsory excesses and usually apply if you're a young or inexperienced driver.
But you can tweak your level of voluntary excess in an attempt to bring your insurance costs down. The trade-off here is that any potential claims are likely to be reduced as a result.
READ MORE: Is my van insured?
3. Make your van more secure
Vans in general are a tempting target for thieves – both opportunistic and organised.
In fact, according to our research, thefts from vans were up 19% in 2017 compared to the previous year.
Not only does beefing up your van's security make it less prone to theft, but it could help reduce your premium. Security measures such as alarms, immobilisers and trackers are likely to have the best impact.
READ MORE: How to improve your van's security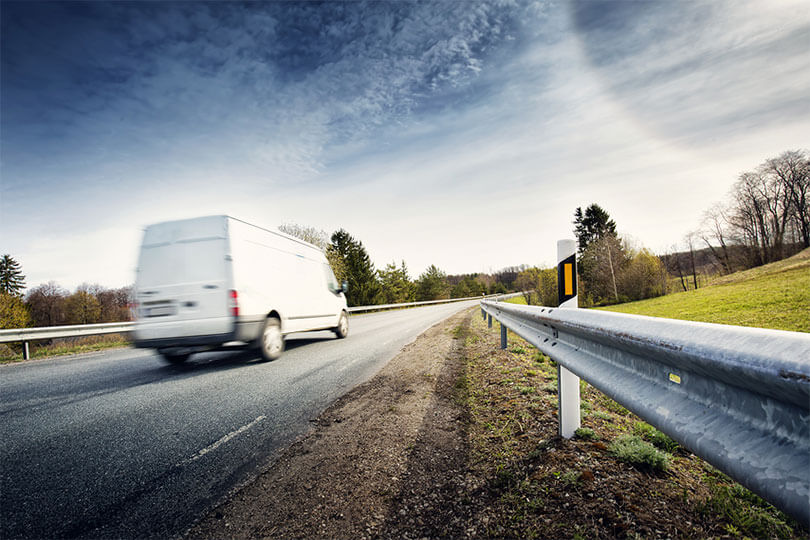 4. Drive a smaller van
By and large, vans tend to be big and powerful. But big and powerful to an insurance company also means a bigger accident risk, which means that insurance prices tend to go up.
If you don't need a large van to run your business or to go about your day, consider downsizing to something smaller and with a less-powerful engine.
READ MORE:12 couples who are truly living the #vanlife
5. Advertise your business on the van
Having your business's name and contact details on the side of your van could help make it a deterrent for would-be thieves.
Having some signwriting on your van will help the police to track it down if it's stolen. Not only that, but a potential thief would need to respray the van in order to scrub off your details. The hope here is that most would avoid the hassle and leave the van alone.
Since the van would be less likely to be stolen, it could be deemed less of a risk to an insurer. This in turn could give you a lower price.
6. Accurately declare how your use your van
If you own a van, it would be fair to assume that you use it for business. Though that might be the case for many, around a third (34%) of van drivers use theirs for social purposes only.
So what counts as 'social' when you're in a van? Here are the most common social uses*:
Taking rubbish to the tip - 63%

Moving house - 62%

Helping out friends and family - 59%

To camp inside while on holiday - 45%
*Source: Confused.com data 2018
If you only use your van for personal use, be sure to tell your insurer. Since you're not carrying around valuable goods for business, this may result in a lower insurance premium.
READ MORE: Black box van insurance
7. Accurately record your van's mileage
The distance you travel in your van can impact how much you pay for your policy.
It stands to reason then that the more you use your van, the more likely you are to make a claim.
This doesn't mean that you should underestimate your mileage in order to get a cheaper price. But you could be unknowingly overestimating it and paying more than you should.
That's why it's worth telling your insurer your exact mileage, as rounding it up could cost you more.
8. Build up a no-claims bonus (NCB)
You could shave pounds off your van insurance premium by building a NCB.
For every year that you're insured and don't make a claim, you earn another year's NCB.
An NCB of five years or more is likely to give you a significant savings, although the discount will vary from insurer to insurer.
Some insurers even offer accelerated policies where you can earn a bonus in 10 months rather than 12.
*July-October 2019 Confused.com van insurance quote data
First published 6 December 2018