How to save on your van insurance
Some handy tips on finding the right cover for the right price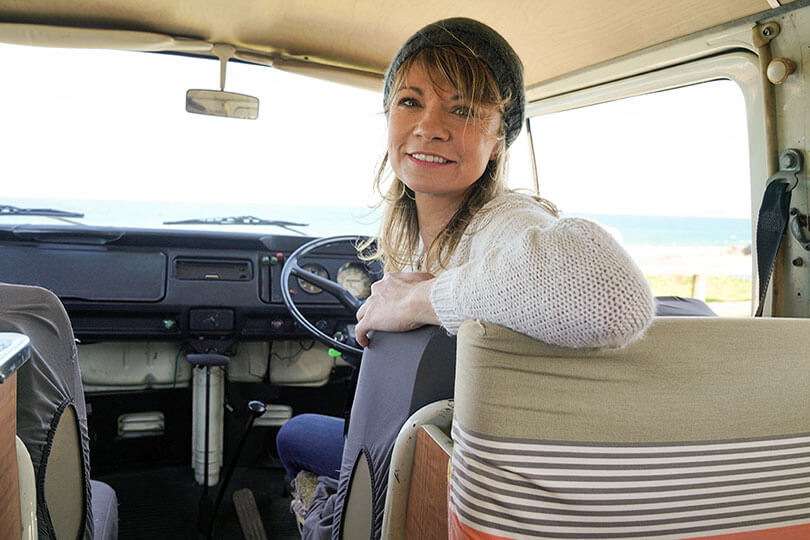 Having insurance for your van is a legal requirement. But this doesn't mean you have to pay over the odds for decent cover. Read our helpful tips below on finding cheap van insurance.
Is van insurance more expensive than car insurance?
In general, van insurance is likely to be more expensive than a car insurance policy.
The average cost of a comprehensive van insurance policy for men is £1,206, and £1,025 for women*.
By comparison, comprehensive car insurance for men is £810 and £715 for women, on average. This is according to the latest Confused.com car insurance price index.
This difference largely due to vans having larger engines and often carrying more valuable cargo such as tools.
So before you cough up for next year's policy, these tips could help you save some cash on your premium.
Remember, though, that having the right level of insurance is more important than the price. Don't compromise on cover for the sake of a few quid.
* Prices accurate as of 12 June 2018.
10 tips to reduce the cost of your van insurance
Increase your voluntary excess

Your excess is the amount of money that an insurer deducts from any claim payout before it gets to you.

The voluntary portion of this excess can be tweaked – the higher the excess, the lower your premiums tend to be.

This does mean that any future claims you make will likely have a lower payout as a result.

Your policy might also come with a compulsory excess. This can't be changed and tends to apply to drivers that are younger or less experienced behind the wheel.



Make your van more secure

The higher the level of your van's security, the less likely it is to be stolen. There are multiple ways to improve your van security that could in turn lower your insurance prices.

This could mean adding a steering lock or ensuring that your van is fitted with an immobiliser, alarm and tracker.



Build up your van's no-claims bonus

For every year you go without claiming, you'll build up a year's worth of no-claims bonus. The longer you go without making a claim, the safer a driver you seem to insurers.

Can I use my car no-claims bonus on a van?

Some insurers may let you transfer your no-claims bonus from your car insurance policy. Not all insurers do this, however, so be sure to check with them beforehand.



Drive a smaller van

This applies to engine size as well as physical size. A bigger van with a powerful engine could cause more damage in an accident, so premiums tend to be higher.

If you can do your job with a smaller van, it's worth considering as it could result in lower prices.





Advertise your business on the van

Do you use your van for business? If so, get a sign writer to paint your business name and contact details on the side of the van.

This makes your van easier to identify and therefore less likely to be stolen. If you declare to your insurer that you have signage on your van, this could help lower your costs.



Accurately declare how you use your van

Many would assume that owning a van means you have it for business use. Though that is the case for many, around a third (34%) of van drivers use their vehicles for social or commuting. Some of the most common uses for a van are*:

taking rubbish to the tip - 63%

moving house - 62%

helping out friends and family - 59%

to camp inside while on holiday - 45%

*Source: Confused.com data 2018

If you only use your van for personal use, be sure to tell your insurer. Since you're not carrying around valuable goods for business, this may result in a lower insurance premium.

In any case, it's best to be accurate about how you use your van. This ensures that you have the most appropriate cover for your needs.



Compare your levels of cover

You probably know the drill by now. There are three levels of cover - third-party only; third-party, fire and theft; and comprehensive.

A comprehensive policy offers the greatest level of cover, and on the flip-side, third-party only offers the lowest.

There's a misconception that higher levels of cover are more expensive. On the contrary, it's often the case that comprehensive cover works out to be more affordable.

So don't skimp on cover on the belief that you'll save some money. Compare both third-party and comprehensive polices and go with the one that best suits your needs.



Let your insurer know if you're a member of a trade body

If you're a member of a recognised trade federation, let your insurer know. For example:

The NICEIC

Gas Safe

Federation of Master Builders

Federation of Master Craftsmen

The FPDC

Some insurers may offer discounts members of these organisations, so it's worth mentioning when before you buy your policy.

Accurately record your van's mileage

The distance you travel in your van can impact how much your pay for your policy.

It stands to reason that the more you use your van, the more likely you are to make a claim.

This doesn't mean that you should underestimate your mileage in order to get a cheaper price. But you could be unknowingly overestimating it and paying more than you should.

That's why it's worth telling your insurer your exact mileage, as rounding it up could be costing you more.

Bonus tip: This isn't likely to lower your costs in the short term, but it'll be worth it in the long run.

Tell the truth
You might be tempted to tell the occasional white lie in order to shave some money off your premium. This isn't a good idea.
You could have a future claim refused if it turns out that you've lied on your policy. You may also have your policy cancelled.
So when it comes to van insurance, honesty is always the best policy.
First published 22 September 2016