How to save on your van insurance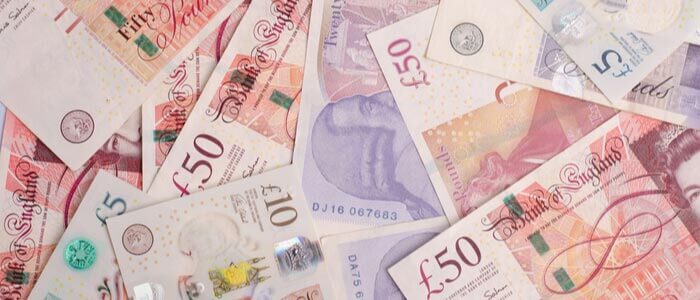 Here are some top tips to lower your van insurance costs
Vans have larger engines and often carry more valuable cargo like tools.
But that doesn't mean you should have to pay through the nose for your insurance.
So these tips could help simplify the process and save you some money.
But remember that having the right level of cover is more important than the price.
Get van insurance quotes early
We know how it goes. You need your van insurance to start by a certain date, but you either forget to sort it or put it off for another day.
Getting a quote a day or so before your policy is due to start could cost you 32% more than if you did it three weeks before*.
Compare van insurance quotes
It pays to be organised and compare van insurance early. Best put that reminder into your calendar now. We can wait.
Drive a van in a lower insurance group
Van insurance groups are how insurance companies categorise vans when working out prices. The higher the insurance group, the higher the price is likely to be.
The Association of British Insurers (ABI) works out a van's insurance group based on the:
Cost of parts and repairs

Performance and engine size of the van

Van's value when bought new.
So an expensive, powerful van with would be in a higher group than a cheap runaround with a small engine.
If you want to shave a bit off your insurance costs, you could go for a smaller, less expensive van in a lower insurance group.
Increase your voluntary excess
Your excess is a set amount that an insurer will deduct from any claim payout before it gets to you.
Some excesses are set by the insurer and can't be avoided. These are compulsory and usually apply if you're a young or inexperienced driver.
But you can tweak your level of voluntary excess in an attempt to bring your insurance costs down. The trade-off here you're likely to pay more if you had to make a claim.
READ MORE: Best vans for young drivers
Make your van more secure
Vans in general are a tempting target for thieves – both opportunistic and organised.
Not only does beefing up your van's security make it less prone to theft, but it could help reduce your premium. Security measures such as alarms and trackers are likely to have the best impact.
READ MORE: How to improve your van's security
Advertise your business on the van
Having your business's contact details on your van could make it a deterrent for would-be thieves.
Having some signwriting on your van will help the police to track it down if it's stolen. Not only that, but a potential thief would need to respray the van to scrub off your details. The hope here is that most would avoid the hassle and leave the van alone.
Since the van would be less likely to be stolen, it could be deemed less of a risk to an insurer. This in turn could give you a lower price.
READ MORE: How to add signwriting to your van
Accurately declare how your use your van
When you think of van drivers, it's fair to assume that they use their vans for business. But there are plenty of cases where someone would use a van for non-business reasons.
Here are common examples for what counts as 'social' use of a van:
Taking rubbish to the tip

Moving house

Helping friends and family

To camp inside while on holiday.
If you only use your van for personal use, tell your insurer. Since you're not carrying around business tools, this may result in lower insurance costs.
On the flip side, if you use your van for business - even for commuting - you'll need to declare it as 'business use'.
Be accurate with your mileage
The distance you travel in your van can impact how much you pay for your policy.
It stands to reason then that the more you use your van, the more likely you are to make a claim.
You shouldn't underestimate your mileage to try and get a better price. But you could be overestimating it and paying more than you should.
That's why it's worth telling your insurer your exact mileage, as rounding it up could cost you more.
Build up a no-claims bonus (NCB)
You could shave pounds off your van insurance premium by building an NCB.
For every year that you're insured and don't make a claim, you earn another year's NCB.
An NCB of five years or more is likely to give you good savings. The actual discount will vary from insurer to insurer.
Some insurers even offer accelerated policies where you can earn a bonus in 10 months rather than 12.
*July-October 2019 Confused.com van insurance quote data.