It's always worth doing a licence check to see if your driving licence needs renewing. If you don't renew it you could end up with a fine of £1,000.
So how do you check your driving licence?
The good news is that you can check your licence and other information online. It should only take a few minutes too.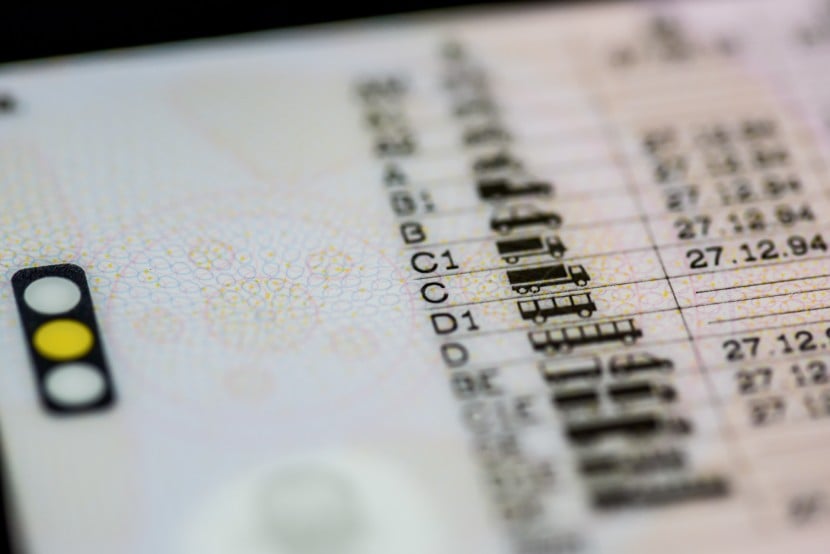 How do I renew my driving licence?
You can renew your driving licence online or at the Post Office.
If you're renewing it at the Post Office, you need to take your photocard driving licence and pay a £21.50 fee.
Usually you should get a letter in the post reminding you that you need to renew your licence. You should take this with you too.
You can also renew your driving licence online at GOV.UK.
How do I check my licence?
You can view – and share – your driving licence information via GOV.UK.
This service allows you to see what cars you can drive. It also shows you whether you have any penalty points or disqualifications.
To access the service, you need:
Your driving licence number
Your National Insurance number
The postcode on your driving licence
Once you input this information, your driving history appears on screen with all the details about you that are held on record.
This data is split into 4 sections.
Section 1 covers your:
Date of birth
Gender
Address
Driving licence status (whether it's a full licence)
The date it's valid from
When it expires
Your driving licence number – and the issue number – are also shown.
Section 2 - which includes driving entitlement categories and codes - covers what cars you're allowed to drive.
Section 3 section covers penalties and disqualifications. And Section 4 section enables you to get a licence check code if you need to share this information with other people.
Go to the GOV.UK website to start checking your licence now.
Other ways to check your driving licence
Sometimes there may be a problem with checking your licence in the usual way. In these situations, you need to use GOV.UK Verify.
This is a secure way to prove who you are online. There are 2 companies authorised to confirm your information: Digidentity and the Post Office.
You can create an identity account with either of them. They should ask you questions and check your identity documents. This service can then check your driving licence information and provide you with a licence check code.
You can also apply by phone on 0300 083 0013. Lines are open Monday to Friday, 8am to 8pm, and on Saturdays between 8am and 4pm.
Applications can also be made by post via the DVLA. You need to either fill out a request form or send a letter with your full name, address and your driver licence number. If you don't have your licence number, you can use your date of birth.
You then send it to: DACT Team, DVLA, Swansea, SA99 1AJ.
What is a driving licence check code?
A driving licence check code enables you to share your driving licence information with someone else. This could be your insurance company, an employer, or a car hire company.
An option to generate a code should be available when you view your driving licence information online. The code is valid for 21 days.
In addition to the code, you might be asked to give the last 8 characters of your driving licence.
What is my driving licence number?
This is a 16-character number that's unique to you. It appears on your photocard driving licence underneath the licence's expiry date.
It starts with the 5 letters from the start of your surname. If it has fewer letters, the remaining spaces should be filled with the number 9.
Numbers showing the year, month and day you were born appear next. This is followed by the first 2 initials of your first names – or the character 9 if you only have one initial.
Then there are random digits generated by a computer as a security measure.
Remember – never post images of your driving licence online as these can be used by fraudsters trying to impersonate you.
You might see a 2-digit number further to the right of that 16-digit licence number. This is a 'licence issue' number, and it increases every time you get a new British driving licence.
What is my provisional driving licence number?
If you're a learner driver with a green photo card, your provisional driving licence number is in the same place as the full driving licence. It's a 16-digit number beneath the expiry date.
Since this driving licence number is unique to you, it should carry over to your full driving licence after you pass your driving test.
One of the only times when your driving licence number might change is when you change your name, either through marriage or deed poll.
How can I check my licence if I have penalty points?
Penalty points you've had – as well as any disqualifications – are held on your driving record. This can be checked online at any time via the government website.
It shows the endorsements received and when they may be removed. They should remain on your driving record for between 4 and 11 years, depending on the offence.
You can also be disqualified from driving if you receive 12 or more penalty points within 3 years.
The rules are even stricter if you're a new driver. Your licence could be revoked for collecting 6 or more points within 2 years of passing your test.
Do I need my driving licence number to get car insurance?
You aren't legally obliged to provide your driving licence number when you get a car insurance policy. But you need to give insurers details about your driving entitlement and history.
It's still possible to self-declare this information. However, some insurers may not provide cover if you aren't willing to share it.
Sharing your licence information with them online means they can verify that everything you've told them is correct.
It also avoids mistakes being made that may not only invalidate any future claims, but also result in you being accused of insurance fraud.
Compare car insurance quotes
What information can insurers get hold of?
By agreeing to share your driving licence data, insurance companies get access to basic information. This can be used to ensure you're given a fair quote.
This includes:
Which cars you're entitled to drive
Your driving history
How long you have held your licence
Whether you've had any penalty points or convictions in the last 5 years
This information is used to calculate your car insurance quote. It also uses any other details you've given the insurer about yourself and your car.
What driving licence information do I need to check?
It's always worth ensuring the information on your licence is up to date and correct. For example, does the licence show the right home address?
It's easy to forget to update your licence when you move house but failing to do so could land you with a fine of up to £1,000.
Also, keep an eye on the licence expiry date. Photocard driving licences need to be renewed every 10 years to ensure the image on the card is a correct likeness of the driver.
Where can I check how my personal data is used?
The DVLA handles personal data in accordance with road traffic and data protection laws.
You can find further information about how this is processed and your rights at GOV.UK.
Where can I get more information on driving licences?
Further information on driving licences can be found at GOV.UK.
You can also contact the enquiry line on 0300 790 6801. Opening hours are between 8am and 8pm, Monday to Friday, and 8am to 4pm on Saturdays.