How do I get a cheap mobile phone deal?
Are you looking for the best and latest phone from leading companies like Apple and Samsung? Or would you rather a reliable handset with a decently monthly allowance? Either way, there are plenty of ways to find a great deal:
Avoid cancellation fees by making sure your current phone contract has ended before switching.


Find out how much data you actually need with our data usage calculator. Most providers will give you a rundown of how much data and how many minutes and texts you used, which should also give you a good idea.


Avoid extra charges by planning ahead. If you think you'll need more data or if you regularly make international calls, you may want to add that to your tariff.


Trade in or sell your old handset and use the money to either pay for any upfront costs or to help with the monthly payments.
Pay more upfront to reduce your monthly payments costs.




Check the phone contract length because a lower monthly cost over a long contract length could end up costing you more than a higher monthly cost over a short contract length.






Take control of your spending

with a

pay as you go mobile deal

which doesn't tie you into a long-term contract and lets you choose how much to spend month-by-month.
Related guides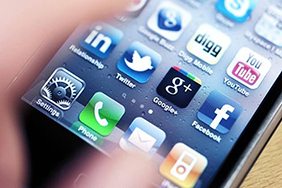 If you're confused about mobile internet data, what it is and what and when it's used, we can help.
You may need to unlock your phone before you switch networks. But this could be more expensive than you think.
Tips to make sure you're paying the right price for your data package.
Confused.com Mobile Phone service is provided by Decision Technologies Ltd - Registered Address: Fourth Floor, 1 Dean Street, London, W1D 3RB