Petrol prices
Pop in your postcode and find the cheapest petrol station near you!
Find the lowest UK fuel prices near you
We have prices for 83%* of petrol stations nationwide
Fill up and you could save £*

Log in to reveal more details

We've found more prices outside of your search radius

Show more
Mon-Fri
Opening hours may vary on bank holidays & weekends
Pay at pump
*Savings are based on filling up an average 50 litre tank, using prices from stations in your results.
Opening hours may vary on bank holidays & weekends. 24 hour stations include those with 'pay at pump' facility.
Buy car, home or van insurance and choose a freebie with Confused.com Rewards
£20 to spend

12 free car washes

£20 to spend

Free recipe box
Single annual policy. Lidl Plus app required 18+, HelloFresh 18+ subscription service, geographical exclusions apply. T&Cs apply.
Ready to get a car insurance quote?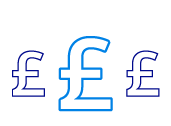 We guarantee to beat your car insurance renewal, or get the difference, plus £20
Find out more
Are you looking to save money on your gas and electricity bills?
Compare tariffs with our range of providers today.
Compare prices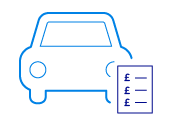 Fuel price index
A comprehensive look at the current state of fuel prices in the UK using our fuel price index.
Looking for other types of insurance?
Find the cheapest petrol, diesel and LPG prices in your area
Just tap in a postcode, and you'll see local petrol stations and their fuel prices.
We get petrol prices from 83% of stations in the UK*
You can search for regular & premium unleaded and diesel, LPG and LRP. You can also expand the radius of your search to 25 miles.
We'll show you fuel prices and how much you could save on filling your tank, and also tell you the stations' opening hours. Plus it's free and easy to use!
*We have prices for 7,074 out of 8,496 petrol stations in the UK.
Petrol station and petrol price data is provided by Experian Ltd
*We have prices for 7,074 out of 8,496 petrol stations in the UK. Petrol station and petrol price data is provided by Experian Ltd