The type of burglar alarm you choose depends on the level of security you need and how much you're willing to pay for it.
And considering burglars can cause up to £7,200* in losses and damage, choosing the right burglar alarm is key.
There are wireless, non-wired, monitored or bells-only alarms to name a few. Organisation like NUD, NACOSS or SSAIB regulate security systems too, so it's worth looking for these names.
Here's everything you need to know about burglar alarms.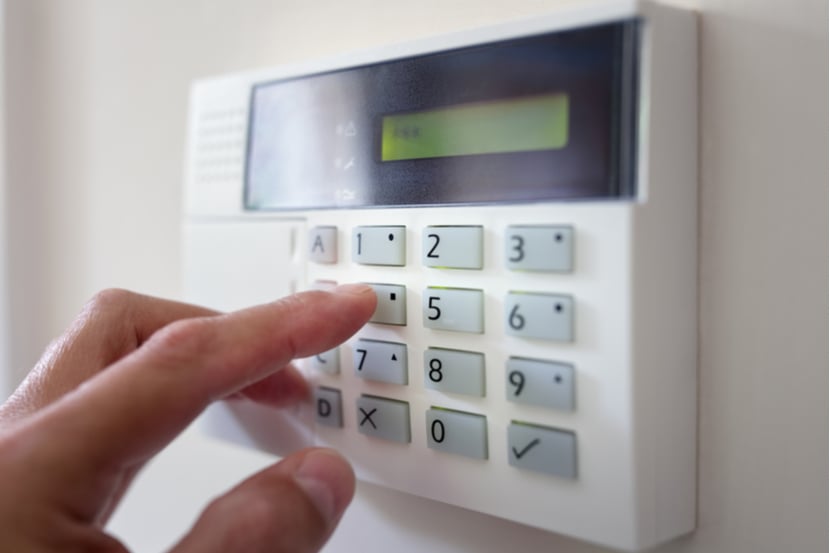 How to choose a burglar alarm
First you need to decide whether to choose a wireless burglar alarm or a wired alarm system.
There are pros and cons to each option. Let's look at them in more detail.
Wireless burglar alarm
Wireless burglar alarms are battery-powered and have sensors that communicate with a central control panel via radio signals.
Pros
Cons

Without the need for wiring, wireless burglar alarms tend to be quicker and easier to install - you could possibly do it yourself

Wireless burglar alarms are usually more expensive than wired versions.

These home alarm systems often look better on your wall.

You need to regularly replace batteries - your control panels should let you know when they're running low.

You can add more sensors if you want to upgrade the system.

With larger properties, you might have issues with the range of the sensors.

Wireless burglar alarms are portable if you

move house

.
Wired burglar alarms
Wired burglar alarms are your standard home alarm systems. Just like with wireless alarms, you get sensors and a control panel, but they're all connected with wires.
| Pros | Cons |
| --- | --- |
| Wired burglar alarms tend to be cheaper than with wireless models. | Because of the wires, you need to have the burglar alarm installed by a qualified engineer. |
| Wired burglar alarms don't need a great deal of maintenance once they're installed. | It can be difficult to add more sensors to the alarm. |
| Works well in a new build property or renovation, so long as the wiring is done during the construction. | You can't take the security system with you if you move house. |
Ultimately, the best burglar alarm system for you depends on your property and preferences.
What types of burglar alarms are there?
There's a range of choices such as:
Monitored home security alarms
Bells-only burglar alarms
Smart security systems
Dummy alarm boxes
1. Monitored home security alarms
A monitored home security alarm connects to an external security company, which monitors signals from your alarm.
When the alarm goes off, someone at the security centre usually calls your home for a password and to check everything is okay.
If they don't get the right password, or there's no answer, the company notifies a nominated key holder or the police.
The main advantage with monitored burglar alarms is that there's someone able to observe your property all the time.
But this service comes with a contract or a subscription at an additional cost.
2. Bells-only burglar alarms
A bells-only alarm is a ringer alarm that makes a noise when it detects a break-in.
The external alarm only continues for a maximum of 20 minutes. But the internal alarm and outdoor light should continue to flash until someone turns the system off.
These systems aren't connected in the same way that monitored alarms are. They're mostly there to scare the burglar off and to attract attention to the fact that someone's trying to burgle your home.
Unmonitored systems are better suited to lower-risk homes, or those without a lot of home contents or high value items.
Usually the police don't come unless there's proof that an offence is taking place - for example, a witness is at the scene.
3. Smart security systems
Smart home security alarm systems keep you connected to your home 24/7. They do this by connecting your security system to your smartphone.
This means you can monitor your home anywhere – even when you're on holiday.
Some smart burglar alarms can also connect to police systems in the same way that monitored systems do.
There's likely to be a subscription fee for this, which often makes these kinds of burglar alarms more expensive than others.
When you get a quote, you won't find smart security as an option. This is because the technology is relatively new. Also, these security systems aren't usually checked by the regulatory authorities like NUD, NACOSS and SSAIB.
Though some smart security systems, like Yale, have a BSI Internet of Things kitemark. This is the highest level of security for internet-connected products. This might offer some reassurance if you're thinking of getting one of these.
4. Dummy alarm boxes
A dummy box can be a viable option if you can't afford a house alarm system.
A dummy alarm box is a hollow box that you mount to your wall that makes it look like you've got a burglar alarm.
Some of them even have flashing LED lights to give the appearance of being functional.
This could help prevent burglars from targeting your home. But be mindful that professional burglars might be able to spot a fake alarm with ease.
Burglar alarms and insurance
When you get a home insurance quote with us, you'll see 5 options for alarms:
NUD Audible-Only alarm
NUD Monitored alarm
NACOSS Audible-Only alarm
NACOSS Monitored alarm
SSAIB Alarm Fitted
These acronyms might be confusing but they're regulatory bodies that certify, install and maintain burglar alarms.
You can usually tell if your burglar alarm is regulated by NUD, NACOSS or SSAIB because:
It needs a service every year or few months
It's mentioned in the documents that came with your alarm or on previous home insurance policies
It would have probably been fitted by an approved installer who works for one of these companies
It might mention one of these organisations the alarm system
If you can't find any of this information, contact the organisation who installed your alarm to give you more information.
We'll also ask you whether your alarm alerts the police. This should be mentioned in the information that comes with your alarm.
How do I get an alarm that's approved by these organisations?
SSAIB regulates security organisations. You can find an approved supplier of SSAIB security systems near you by using their directory. Enter the service you need, for example, intruder alarms, and then your postcode. A list of suppliers should come up for you to choose from.
NACOSS work in a similar way. They're now called NSI, but insurers still refer to them as NACOSS. They have silver and gold certificates that they use to rate companies, devices and alarm systems.
You can find a list of the companies they work with on their website. Again, you just need to enter your postcode, choose what service you need and a list of regulated suppliers appear.
NUD systems are marketed by Norwich Union Direct insurance company. NUD is now known as AVIVA, but insurers still refer to their alarms as NUD. Our data shows that these alarms are the most common. Over 1 in 20 (5%) of those who said they had a burglar alarm chose the NUD audible-only alarm. This alarm also alerts the police.
Home insurance policies with this kind of alarm cost around £147, on average.**
What our home & lifestyle insurance expert says
"A burglar alarm can stop intruders at the outset or alert the police if it has this capability."

"If you're thinking about getting a burglar alarm, devices that are regulated by organisations like NACOSS, NUD or SSAIB could have an impact on your home insurance price."

"If you already have a burglar alarm or home security system, you need to make sure it's well maintained and in good working order. As well as putting your belongings at risk, you might invalidate your home insurance policy if there's a break-in and your alarm wasn't functioning correctly."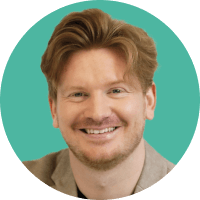 Matthew Harwood

Home & Lifestyle insurance expert
How much do you need to pay for a good burglar alarm system?
Burglar alarm costs vary depending on factors like:
How sophisticated your home alarm system is
The level of monitoring it offers you
Whether you have a maintenance contract
According to CrimeRate, you can get a reliable bells-only burglar alarm system for less than £120***. This is the average cost for 3 sensors, a siren and keypad. If this is wireless you don't have to pay for installation costs as you can do this yourself.
A monitored alarm is likely to cost around £269 for the basic alarm, with installation costing as much as £293. Ongoing monitoring costs can range between £10 and £40 per month.
Smart security systems can cost in the region of £224 for a smaller home, with an additional fee for installation and a monthly monitoring cost.
Maintaining your burglar alarm
If you get a maintenance contract with your burglar alarm it's usually checked once a year - twice if you have a police-monitored arrangement.
If you said you had a burglar alarm when you bought insurance, your insurer might insist that it's regularly checked. If you don't keep your alarms well maintained, it could invalidate your home insurance policy.
If you have a wireless system it's important to check that the batteries aren't running low.
How do burglar alarms work?
Burglar alarms come in 2 parts:
The central control panel
The sensors
The specifics vary between burglar alarms, but you generally turn the alarm on or off from the central control panel.
You can place the sensors wherever you like around your house. Unless you've paid for a wireless alarm, you need to connect the sensors to the central console.
Most burglar alarm sensors are Passive Infrared (PIR) detectors. These sensors measure changes in heat in a room. If the temperature changes past a certain point after you arm it (indicating something that gives off body heat is in the room), it goes off.
Some burglar alarms come with a separate keypad. This lets you turn the alarm off without having to run to the central panel before the alarm sounds.
And don't forget to switch your alarm on when you're out of the house. If your home gets broken into and you didn't have your alarm switched on, it could impact your chances of making a successful home insurance claim.
Compare home insurance quotes
*Confused.com data. August 2022 - July 2023. Theft of contents only from the home and outbuildings.
**Confused.com data. August 2022 - July 2023. Buildings, contents and combined home insurance policies.
*** Prices correct as of August 2023