As sad as it makes us to say it, no one actually enjoys buying car insurance.
Spending hundreds of pounds on cover might be seen as an irritating expense on top of increasing fuel prices and repair bills. But driving without insurance is something you should never do.
According to the Confused.com Car Insurance Price Index, the average price paid for a comprehensive policy in the third quarter of 2022 was £586.
But it's vital to have this cover in place. Not only does it pay out if your car is stolen or you're involved in an accident, it's also a legal requirement. Here's what you need to know.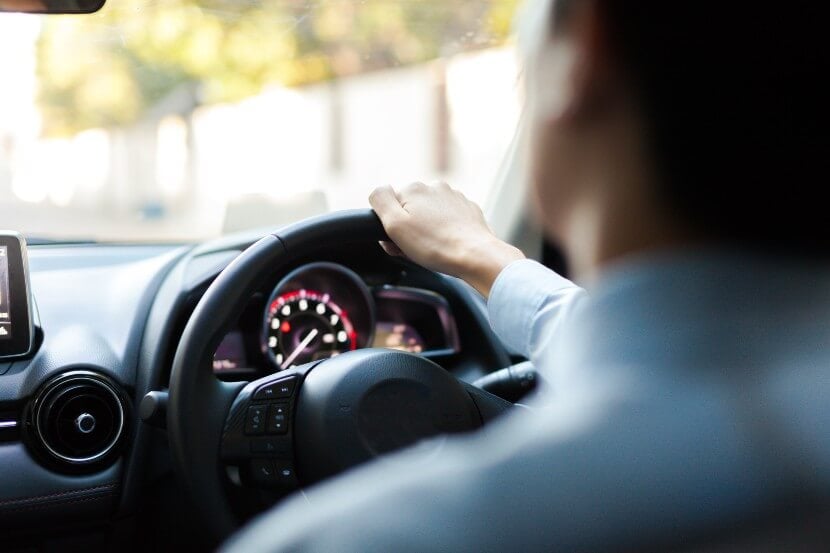 Is it illegal to drive without insurance?
Yes, car insurance is a legal requirement.
Failing to have an adequate policy in place could result in fines, penalty points on your driving licence or seeing your car seized and destroyed.
As a minimum, you need third-party insurance. This covers you if you damage someone else's vehicle or property, but doesn't protect you or your own car. You can get further protection by choosing another type of policy.
If you're looking for a short-term, comprehensive insurance policy, temporary car insurance is also an option. This provides you with flexible cover from 1 hour up to 28 days, legally covering you while on the road.
What's the maximum fine for driving without insurance?
There's no limit to the fine you can be given for driving without insurance.
The police could give you a fixed penalty of £300 and 6 points. But if the case goes to court, you can get an unlimited fine.
What other penalties could I expect for driving without insurance?
If your case goes to court, you could be disqualified from driving.
Even if the police deal with you without a prosecution, the 6 penalty points they can issue could take you over the threshold for a ban.
And if you're a new driver, 6 points automatically lead to you losing your licence.
Meanwhile, the police have the power to seize – and, in some cases – destroy a vehicle that's being driven uninsured.
What happens if I'm stopped by the police for driving without insurance?
You might face a long walk home if you're caught in the act.
You won't be allowed to drive any further, and the police can remove your car (and charge you for its transportation and storage).
If you don't reclaim it within a couple of weeks, it can be scrapped.
Compare car insurance quotes
Do I have to insure my car if I'm not driving it?
Yes. You don't need to be behind the wheel to be caught without insurance. All cars that are on the road have to be insured.
Uninsured cars are constantly being tracked by the Motor Insurer's Bureau (MIB) and the Driver and Vehicle Licensing Agency (DVLA).
Their joint Continuous Insurance Enforcement approaches compares records on the MIB's and DVLA's databases.
Registered keepers that don't appear to be insured are sent an Insurance Advisory Letter (IAL) warning they'll get a penalty unless they take immediate action.
Do I need to insure my car if it's SORN?
You don't need to insure your car if it's kept off the road and declared as SORN (Statutory Off Road Notification) with the DVLA.
You can use the 11-digit number on your vehicle logbook (also known as the V5C) to immediately take the vehicle off the road.
Alternatively, you can use the 16-digit number on your vehicle tax reminder letter (known as a V11) to take it off the road from the first day of next month. You can use this number only once.
You can register your vehicle off-road online.
Can a car be parked on the road without insurance?
No. All cars on public roads – even if they're being parked and not used for a long time – must be insured.
If it's SORN, it must be on a private drive or other private land.
When do I not need car insurance?
There are only a few circumstances when you don't need to insure your car.
If it's SORN, it doesn't need to be insured (although remember it must be kept off the road at all times).
If the car has been written off, stolen or sent for scrap, you don't need to insure it. But make sure you inform your insurance provider and the DVLA.
If you're transferring ownership of the car, you aren't responsible for insuring it. But if you're buying it, you will have to make sure it's insured as soon as you become the new registered keeper.
Are there any valid excuses for driving without insurance?
This is a simple one: No.
It's illegal to drive without insurance, which is why there are stiff penalties for doing so.
And for the few people irresponsible enough to do so are concerned, if they plead ignorance of the law that'll be no defence for them.
How do I check if my car is insured?
You can check if your car is insured by visiting askMID. It's free and should immediately tell you if your car is on the database.
All you do is type in your registration number. A box then appears stating the name and model of your vehicle and whether valid cover is in place.
Even if you're fairly confident that you've got cover in place, it's still worth taking 2 minutes to double check.
What happens if I drive without insurance abroad?
The European Commission announced in 2021 that it was waiving the obligation to show the motor insurance Green Card for UK drivers when driving in the EU.
Therefore, your UK insurance should give you a minimum of third-party cover to drive your car in EU countries.
This means you don't need to carry a Green Card when you drive in:
The EU (including Ireland)
Andorra
Bosnia and Herzegovina
Iceland
Liechtenstein
Norway
Serbia
Switzerland
But, you still need valid car insurance and must check with your insurer that the policy covers factors such as theft or damage.
Some policies might automatically extend your full UK cover up to a specified period while you're abroad. Some others might allow this at an extra cost.
As always, it's important to check your policy terms and conditions. Speak to your insurer for clarification if anything is unclear.
According to the Association of British Insurers, if you drive abroad without insurance, then any penalties should be down to the individual country concerned.
These might include confiscation of your car, fines, and possibly jail time.
For example, if you're caught driving in France without insurance, you could get a fine of up to €3,750.
It's also worth checking travel advice for the country you're visiting.
Invalidating your policy could leave you without cover
There are plenty of ways to – even inadvertently – invalidate your car insurance, so it's always worth double checking the wording of your policy.
For example, moving house could have an impact as it might alter your insurer's assessment of risk, such as local crime rates.
Even temporary changes in location could make a difference. For example, if you take your car to university but still have it registered at your home address.
You should tell your insurance company about these changes. If you later make a claim and it turns out you hadn't updated your policy, you could invalidate your cover.
Then there's theissue of fronting. This is when a parent insures themselves as the main driver with the child named on the policy, in order to save money.
But if this isn't true – and it's the child who's the main driver – your policy could be voided by the insurer and classed as fraud.
The changing use of your car might also affect cover provided. For example, if you've said you only use it for social driving but are then spending daily 3-hour round trips going to work.
Then there are car modifications. Buying a standard Ford Fiesta but then equipping it with body kits, a huge exhaust and tuning the engine could make it an entirely different proposition.
There's a simple rule: Always tell your insurer. It could impact your insurance costs, but it's best to find out in advance and be honest.
Not telling the truth to your car insurance provider – either accidentally or deliberately, risks voiding your policy.
Am I insured to drive other cars on my policy?
Many people presume having a comprehensive policy means they're covered to drive other cars, albeit with the owner's permission.
In many cases this could be correct. But, you need to check. Some policies might not allow this. And if you get caught, points on your licence and a financial penalty could be heading your way.
Also, the vehicle's owner could find themselves being prosecuted for allowing an uninsured driver to get behind the wheel.
What happens if you're hit by an uninsured driver?
You can do a quick search on the askMID lookup service to check if you've been hit by an uninsured driver.
If you're involved in an accident with an uninsured driver you should do the following:
Take note of as much information as you can. This include details of the driver, vehicles involved and the time and date of the accident.
Take photos and videos for evidence.
Report the uninsured driver to the police and your insurance company.
You might also be able to claim compensation from the MIB, who protects anyone who's been hit by an uninsured driver.