It's vital to have car insurance in place. Not only does it pay out if your car is stolen or you're involved in an accident, it's also a legal requirement.
According to our car insurance price index, the average price for a comprehensive policy is £776**.
With the rising cost of car insurance, some might consider risking driving without insurance. But doing so is illegal. Here's what you need to know.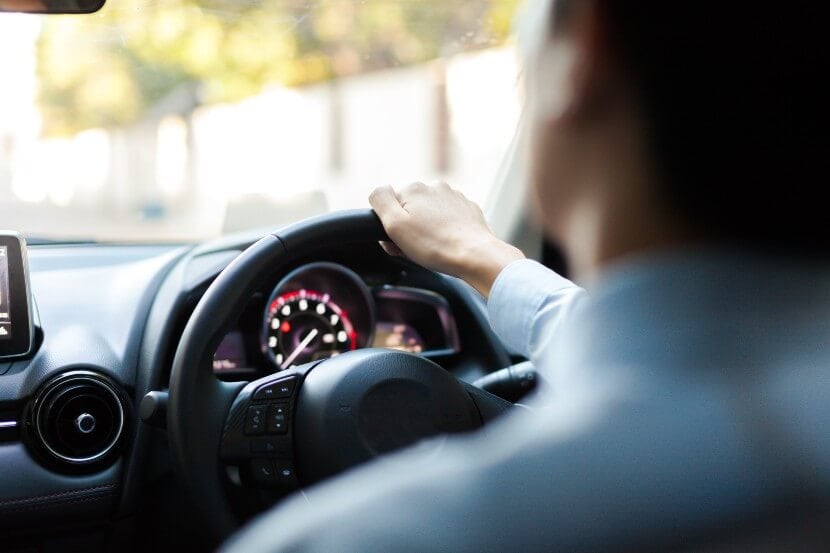 Is it illegal to drive without insurance?
Yes, it's against the law to drive anywhere without a valid car insurance policy.
Failing to have an adequate policy in place could result in:
Fines
Penalty points on your driving licence
Seeing you car seized and destroyed
As a minimum, you need third-party insurance. This covers you if you damage someone else's vehicle or property, but doesn't protect you or your own car. You can get further protection by choosing another type of policy.
If you're looking for a short-term, comprehensive insurance policy, temporary car insurance is also an option. This provides you with flexible cover from 1 hour up to 28 days, legally covering you while on the road.
What penalties could I expect for driving without insurance?
Typically, driving without insurance (with the conviction code IN10), comes with:
Up to 6 penalty points on your driving licence
A £300 fine
There is no maximum fine for driving without insurance. If your case goes to court, you could get:
An unlimited fine
A driving ban
The police also have the power to seize and, in some cases destroy, a vehicle that's being driven uninsured.
An IN10 conviction is also likely to increase your insurance costs. Our data shows that the average cost of insurance with an IN10 conviction is £1,796*.
What happens if I'm stopped by the police for driving without insurance?
You won't be allowed to drive any further, and the police can seize your car. They can also charge you for its transportation and storage.
If you don't reclaim it within a couple of weeks, it can be scrapped.
Do I have to insure my car if I'm not driving it?
Yes. You don't need to be behind the wheel to be caught without insurance. All cars that are on a public road have to be insured.
Uninsured cars are constantly being tracked by the Motor Insurer's Bureau (MIB) and the Driver and Vehicle Licensing Agency (DVLA).
Their joint Continuous Insurance Enforcement approaches compares records on the MIB's and DVLA's databases.
Registered keepers that don't appear to be insured are sent an Insurance Advisory Letter (IAL) warning they'll get a penalty unless they take immediate action.
Can a car be parked on the road without insurance?
No. All cars on public roads – even if they're being parked and not used for a long time – must be insured.
If your car has a Statutory Off-Road Notification (SORN), you must the vehicle on a private drive or other private land.
When do I not need car insurance?
There are only a few circumstances when you don't need to insure your car.
If it's SORN, it doesn't need to be insured. But remember it must be kept off the road at all times.
If the car has been written off, stolen or sent for scrap, you don't need to insure it. But make sure you inform your insurance provider and the DVLA.
If you're transferring ownership of the car, you aren't responsible for insuring it. But if you're buying it, you have to make sure it's insured as soon as you become the new registered keeper.
How do I check if my car is insured?
You can check if your car is insured by visiting askMID. It's free and should immediately tell you if your car is on the database.
All you do is type in your registration number. A box then appears stating the name and model of your vehicle and whether valid cover is in place.
Even if you're fairly confident that you've got cover in place, it's still worth taking 2 minutes to double check.
Am I insured to drive other cars on my policy?
Many people presume having a comprehensive policy means they're covered to drive other cars, albeit with the owner's permission.
In many cases this could be correct. But, you need to check. Some policies might not allow this. And if you get caught, points on your licence and a financial penalty could be heading your way.
Also, the vehicle's owner could find themselves being prosecuted for allowing an uninsured driver to get behind the wheel.
What happens if I don't have car insurance and I'm in an accident?
As we've mentioned throughout the guide, driving without valid insurance is an offence. If you end up in an accident and you're without insurance you'll more than likely end up with a fine, points and a possible call from the police.
If you're involved in an accident with an uninsured driver you should do the following:
Take note of as much information as you can. This include details of the driver, vehicles involved and the time and date of the accident.
Take photos and videos for evidence.
Report the uninsured driver to the police and your insurance company.
You might also be able to claim compensation from the MIB, who protects anyone who's been hit by an uninsured driver.
Compare car insurance quotes
* Confused.com data. July 2022 - June 2023. Comprehensive policies only
** Confused.com car insurance price index. Q2 2023.