All your key dates and details in one handy place
Use the My Products tool to store details about your insurance policies and household bills.

We'll even send you a reminder when your policy or contract is due to expire so you'll never miss a date again.

But there's more, if you add a car to your account we'll show you key dates, such as when the MOT or tax is due, and send you a reminder when they're coming up.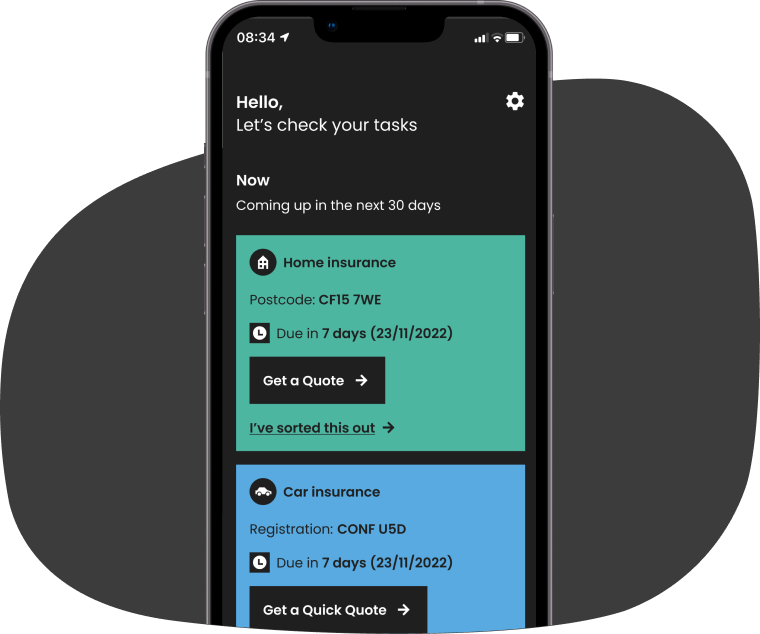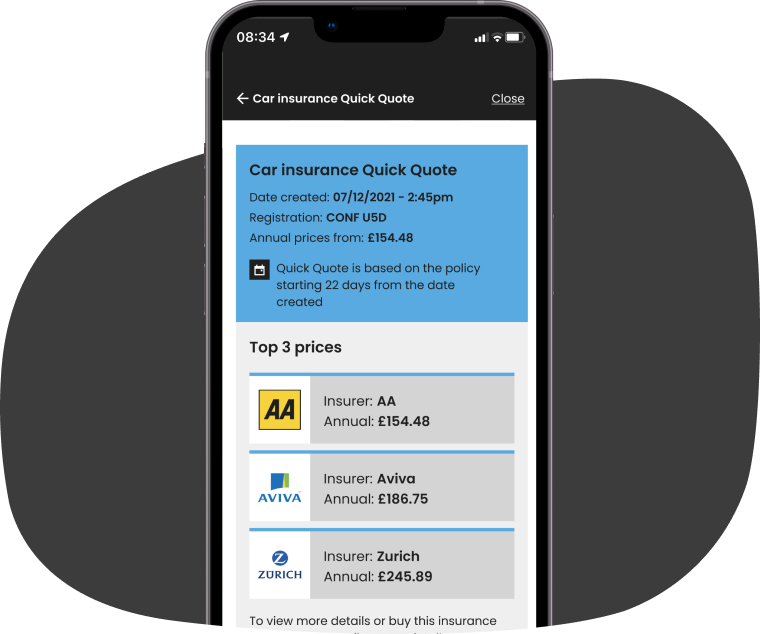 Get a car insurance quick quote
When it's time to renew your car insurance, Confused.com is the quickest way to get a quote. If you have a Confused.com account already, enter your email address and car number plate to get a quote in seconds and see how much you could save.

Don't worry if you've not yet got a Confused.com account, you can get an estimate by answering just 5 questions.

Looking to buy a car? quick quote will get an insurance price in seconds so you can compare the costs of different cars in no time.
Check any car or van with our Vehicle Researcher tool
If you're looking to buy a new car, the Vehicle Researcher tool will tell you everything you need to know. The vehicle history check gives you access to detailed information about any car or van, including:

• Full vehicle specification, including Co2 emissions
• MOT history
• MOT reports

You can also compare the running costs of different vehicles, and find out how much your car or van is costing to maintain each month.

Just enter a registration number and average mileage and we'll show you the average monthly and annual costs including petrol prices, insurance, tax and more.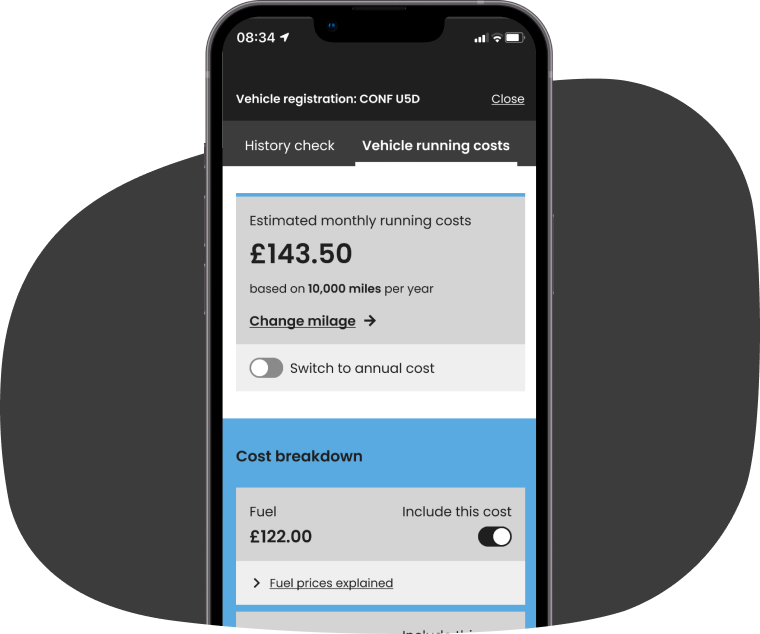 View and track the progress of your Confused.com Rewards**
**Single annual policy. Shell Go+ account required. Only one £10 fuel reward can be used per transaction and each can only be used on fuel purchases of £10 or over. HelloFresh 18+ subscription service. Geographical exclusions apply. T&Cs apply
2 x £10 fuel rewards
12 free car washes
£20 to spend
Free recipe box