PCP deals
Compare personal contract purchase car finance without affecting your credit score
Get a Quote
"It was very easy and clear to use and would highly recommend giving this website a go"
Nicole - Confused.com customer



Confused.com
car finance
customers rate us
4.57

/5 based on

870

Reviews.co.uk respondents - as of 08/05/19). Read our reviews
Personal contract purchase, or PCP for short, is simply a form of finance that allows you to loan a car from a finance company. You'll be asked to pay an initial deposit followed by a monthly payments for a set period.
Most PCP car finance deals are available for anywhere between 18 and 48 months, although 36 months is pretty typical. Usually the higher deposit you pay, the lower your monthly payments will be.
PCP is quite similar to another form of car finance called Hire Purchase (HP). If you'd like to know more about it, our HP page could help.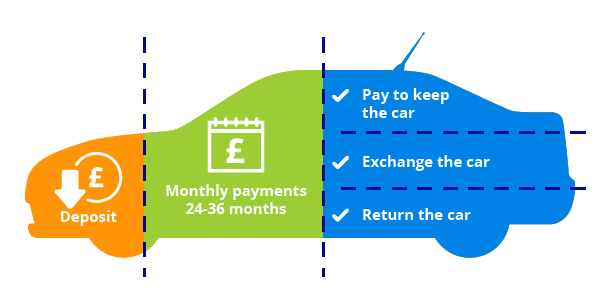 PCP pros

One of the main attractions of PCP is that monthly payments are typically lower than you'd find with an HP deal.

This is because your installments are paying off a much smaller amount of money than they would with HP. And, as monthly payments tend to be more affordable with PCP, this often allows people to drive a higher-spec car.
PCP cons

As mentioned, you don't own the car during the contract period, and you'll have to pay the balloon payment at the end of the term in order to own the vehicle outright.

However, in reality not many people end up paying this. And indeed the cost can be prohibitive for some.

Instead, most drivers are happy to opt for a new PCP deal at the end of the term, which makes it best suited to those who wish to change their car every few years. Therefore PCP is probably not the best choice for people that wish to actually own their car.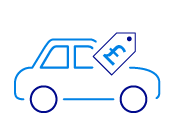 Car finance calculator
Compare finance options and see your exact monthly payments without affecting your credit score.