Life insurance gives peace of mind that your loved ones are taken care of when you die. But working out whether you need it, and which policy is best for your circumstances sometimes seems far from straightforward.
The first question you need to ask when getting a policy is 'how much life insurance do I need?' This should help you determine which insurer and cover will be best. Let's take a look at what you should think about when working out how much cover you need.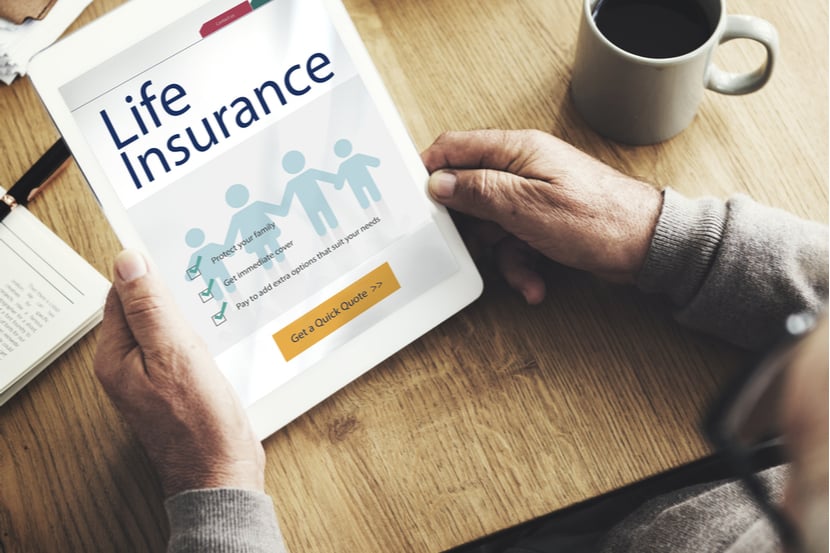 You choose the total amount you want to be insured for and how long you want the policy to last. Options include:
Level term life insurance - This is where the payout stays the same throughout the policy
Decreasing term life insurance - This is where the total payout goes down, for instance in line with your mortgage
Increasing term life insurance - These policies have a payout that goes up, often in line with inflation.
Family income benefit policies - This is a decreasing policy where, instead of a lump sum, your dependents get a regular monthly income until the policy expires
Whole of life insurance - These policies payout whenever you die rather than being limited to within a certain time period. They tend to be more expensive than term assurance cover.
How much life insurance cover do I need?
How much life insurance cover you need really depends on your circumstances and the type of protection you're looking for.
For example you might be looking to:
Protect your mortgage
Cover additional debts
Provide a lump sum for your loved ones to maintain their standard of living once you're gone
Determining the right level of cover means asking a series of questions, based on your current lifestyle, outgoings, debts and financial commitments.
The other key factor you'll need to consider is – quite simply – how much you can afford in monthly life insurance payments. The bigger the payout, the more your family gets, but you need to make sure that your policy is affordable.
There's no one-size-fits-all solution, and the amount of cover – as well as how long it lasts for – varies from person to person.
To get a rough idea of how much life insurance you might need, our life insurance calculator could help.
Enter your details such as:
The mortgage outstanding,
What debts you have
The income your family will need
The calculator then gives you a total life insurance cover amount. It's only a guide but gives you a starting point to figure out which policies might be suitable.
How much life insurance do I need to cover my mortgage?
Most people make sure that their life insurance policy covers at least the total amount left outstanding on their mortgage, often referred to as mortgage life insurance. Some mortgage providers might even make life insurance a condition of offering the loan.
Your mortgage repayment is probably your biggest single outgoing, So it's likely to be the biggest source of stress to your loved ones if you die.
If you're the main earner in your family, it's unlikely that your partner and / or dependents will be able to keep paying the mortgage once you've gone. Life insurance could make the difference between keeping the family home or needing to sell it.
Most mortgage lenders might try to sell you life cover when you take out your mortgage. You're under no obligation to buy from them, and they probably won't give you the best deal on the market. So it's worth taking the time to shop around.
When working out how much cover you need, check that you have sufficient cover against both capital and interest repayments.
Start a life insurance quote
Do I need life insurance cover for other loans?
Of course, a mortgage isn't the only consideration. You also need to think about any other loans you may have taken out, which aren't already covered by some form of insurance. Once again, you might want to ensure that your family isn't left with large debts to pay off in the event of your death.
There are a number of life insurance policy types that could provide cover for these.
How much life insurance cover do I need for childcare and education expenses?
If you have a young family, think about how your dependents will be looked after you die, as you may want to consider family life insurance. For instance, they might rely on your monthly income to survive, so you might need to replace the gap that your salary has left.
Also consider the unpaid responsibilities you currently perform as a parent or guardian. Would alternative or additional childcare arrangements need to be made after you're gone? For instance, if your partner is a stay-at-home parent, they might need to work full time and could end up with hefty childcare bills.
Just how much life cover is likely to be needed, and for what period of time, depends on how many children you have, and how old they are. Other things to consider include any additional needs that could mean extra costs.
You also want peace of mind when it comes to schooling. If your child is at private school, for instance, there might be fees to consider. Even if your children are at state school, they likely need to stay in the same house or area to complete their education in the same place.
Don't forget that further education is expensive too. University costs could therefore be included in your list of provisions to be made.
How much life insurance cover do I need to protect my income?
If you were to die, how much money would your dependents need to continue their current lifestyle? This is particularly important if you're the main earner.
This might be the most difficult calculation of all. It involves taking your current salary into account, and attempting to predict the family's future needs.
Family income benefit policies allow your life insurance to be paid as a regular annual income, which could cover the shortfall by your loss of salary.
You might already have income protection insurance in place to cover you if you can't work, but these policies typically end if you die. That means income protection likely won't look after your family one you're gone. So, you might need to consider life insurance if you want to look after your dependents.
How much life insurance cover do I need for critical illness?
Some life insurance policies allow you to add on critical illness cover in case you're seriously ill.
You should read the terms carefully though, as this kind of combined policy usually only pays out once. This means if you're diagnosed with a critical illness, you might get the full payout, and your family won't get anything more when you die.
You can also choose to take out critical illness cover and life insurance separately.
If you're buying critical illness cover, think about how much time you might need to take off from work to recuperate from serious illness. Also consider the potential additional financial pressures that may bring.
Would you want to make provision for private medical treatment?
If you're opting for a combined policy, consider what else your family will need once you're gone, and make sure the payout is enough to cover that too. Since the policy only pays out once, that needs to cover all eventualities.
How much life insurance cover do I need if I have death in service benefit?
Many companies offer a death in service benefit, which pays a lump sum if you die while still in employment.
The payout varies depending on the company you work for, but it's usually worked out as a multiple of your salary. For instance, some firms might offer you four or five times your usual income.
This benefit could go a long way towards protecting your family, but it's usually not an alternative to life insurance and you might still need both,
The first thing to consider is that the policy will likely be void once you leave your job. Another factor is that the salary multiple might not be enough to cover your outstanding debts or mortgage. It also typically won't include bonuses, so your family might see a drop in income, meaning the money doesn't last as long.
If your mortgage is almost paid off and you're approaching retirement, your death in service might provide enough income to support your loved ones. Otherwise, you might still need to consider life insurance.
When you're buying life insurance, you should take any death in service benefits into account, as they could impact the total cover you need.
How long do I need life insurance cover for?
The most common life insurance policies are term policies, which means they only pay out if you die within a specified timeframe. This means you need to think about how long you want the cover to last.
It depends on why you're getting the cover in the first place. For instance, if you're worried about your family coping without your income, your planned retirement age might be a good place to start.
Equally, if you're worried about the mortgage, you might want your life policy to end when it's paid off.
Questions to consider include:
When is the mortgage paid off fully?
How old are the children and when will they finish education?
When are any big debts or loans paid off?
When was I planning to retire and will my dependents inherit my pension?
You can also consider a whole of life policy which pays out whenever you die. This kind of cover is more expensive, but gives you and your family extra peace of mind.