Temporary cover is a
short term, comprehensive insurance policy
to
protect you and your van for
between
1 and 84 days.
Unlike a conventional 12 month policy, short term and temporary van insurance policies allow you to get comprehensive cover to drive a van, just for the period you need
If driving a van is something you do rarely, it's a great way to get comprehensive insurance protection at a price relative to the amount you are driving
There are times when you may want to consider taking out a temporary van insurance policy:
For employees - if driving a van for work related purposes is a rare occurrence, a temporary van insurance policy can be a quick way to get covered when you need it most, often for much less than the cost of a full 12 month policy
When moving - moving into a new home, or even just doing some serious spring cleaning, can take a long time if you have a lot of items to transport. A van can speed this up, but you'll need insurance in order to drive on UK roads
When working - if a van is your backup vehicle, to be used when the need arises, a short-term van insurance policy could offer the right protection, just when you need it
With the vehicle owner's permission, you can quickly and easily get comprehensive protection to drive your van from the moment you've bought or borrowed it. Just click the 'Get a quote' button above, and you'll be redirected to our associates, Safely Insured, who in a few clicks will be able to offer you their best short term van insurance quote.
To complete the quote process, you'll need to provide some of the following information;
Details about yourself, including name and address
Your licence, entitling you to drive the van in question
Your driving history
Details of the van you would like insurance for
The date and time you would like cover to begin
Full payment details
A short term van insurance policy could be a handy alternative to a 12 month policy, but this will depend on your circumstances. If you are unsure whether it is what you need, take a look at some of the features it includes;
The option of immediate, short term insurance
Peace of mind that you are protected and legal to drive
Comprehensive insurance on UK, and minimal cover on EU roads as standard
Optional comprehensive cover for driving in Europe
Need more help? Take a look at our expert guides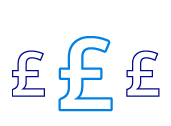 Useful information
Read our related guides to learn more: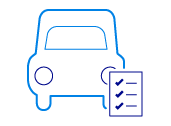 Van registration history check
Do you really know what you're buying? Has the van been stolen or written off? Enter a reg plate to see a vehicle's past.
Confused.com's temporary cover solution is provided by Safely Insured who are a trading style of Sky Insurance Services Group Limited. Sky Insurance Services Group Limited are authorised and regulated by the Financial Conduct Authority under firm reference number 469048. Sky Insurance Services Group Limited is registered in England No. 05970797 at office: 167 Turners Hill, Cheshunt, Herts, EN8 9BH. Confused.com is an intermediary and receives commission from Safely Insured which is a flat rate fee.