When getting a quote, you can select from the following body types:
Van
Pickup - single cab
Pickup - double cab
Box van
Luton van
Vans up to 5 seats in total
Refrigerated/insulated
Motorcaravan
Horsebox
Tipper
Make sure to select the correct body type to match the van you're trying to insure. Not getting it right could not only cost you more but could also invalidate your cover.
Depending on how you use it, you can insure your van for:
Social, domestic and pleasure use
Commuting, plus social, domestic and pleasure use
Carriage of own goods in connection with your business
Courier or haulage use
Need more help? Take a look at our expert guides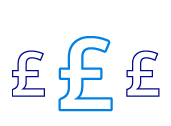 Useful information
Read our related guides to learn more: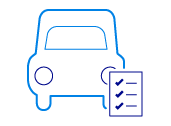 Van registration history check
Do you really know what you're buying? Has the van been stolen or written off? Enter a reg plate to see a vehicle's past.
Confused.com's temporary cover solution is provided by Tempcover LTD. Tempcover LTD are authorised and regulated by the Financial Conduct Authority under firm reference number 746985. Tempcover LTD is registered in England No. 9923259 at office: 2nd floor, Admiral House, Harington Way, Fleet, Hampshire, GU51 4BB. Confused.com is an intermediary and receives a percentage of commission received by Tempcover LTD.