Louise O'Shea, CEO of Confused.com
Louise trained as an accountant at PWC before taking up a role as a Strategy Consultant at Fujitsu Services. Louise then joined Admiral Group in 2009 and spent two years at Confused.com as Business Development Manager and Finance Director. She became our CEO in 2017.
Louise is passionate about righting the balance between customers and financial service providers. Part of this involves empowering people to make more informed financial decisions. As our spokesperson Louise regularly appears on TV and radio, having notched up appearances on Sky News, BBC Breakfast, LBC, BBC 5 Live and BBC Radio 4 to name a few.
As if Louise's CEO role isn't busy enough, she also chairs the FinTech Wales board, the Insurtech 2.0 board and is the non-Exec director of CFC Underwriting. She's also the driving force behind our work to become a zero-carbon company.
Recent coverage of Louise: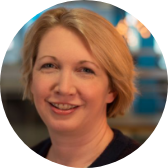 Louise says:
"We've been in the business of helping customers for nearly two decades. But despite our good work there's still plenty of confusion around insurance, utilities and personal finance. Our work is far from done.
I'm passionate about helping customers, and I truly believe businesses should be a force for good in society."
Alex Kindred, car insurance expert
Alex is our car insurance product owner.
Alex completed the Admiral Graduate programme in 2016 before joining our product team. Alex began his time here as a Product Analyst, then moved on to look after car finance before taking on his current role in the car insurance team.
Recent coverage of Alex: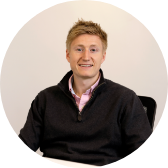 Alex's car Insurance tip:
"When it comes to renewing your car insurance, if the price hasn't changed much from last year, it's tempting to just stay with your current insurer. That might save you having to make a phone call or two but staying loyal to an insurer doesn't always get you the best deal. Taking a few minutes to get a quote means you can quickly get an idea of whether there's saving to be had with a different insurer."
Jessica Willock, home insurance expert
Jessica worked in marketing and communications before joining us in 2013 as a product executive on life insurance. Promoted to product manager in 2015, Jessica has worked on a number of our home and lifestyle products.
In 2019 Jessica took on the role of home insurance and landlord insurance product manager. Jessica knows well the confusions that surround insuring our homes and everything in them, especially when dealing with unique situations like flood risk, listed homes, or shared properties.
Jessica's recent coverage: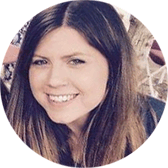 Jessica's top home insurance tip:
"Our home insurance needs are all different, so make sure you take the time to check that your policy is going to cover you for what you need. Whether that's extra contents cover, adding cover for accidental damage, insuring items like bicycles or laptops, or just making sure the assumptions made about your home are right."
Dan McCulloch, van insurance expert
Dan joined us in 2016 having previously been a product manager at the Royal Mint. Dan has played an important role in developing our van insurance service.
Dan is our Head of SME, which includes van insurance, caravan insurance and business insurance.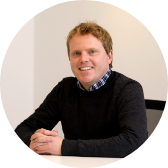 Dan's van insurance tip:
"If you own or drive another van, car, or motorbike, tell us about it when you get a quote. It might not seem important, but it can give insurers the confidence that you've got significant driving history. In turn, they could reward you with a cheaper premium. Win-win!"
Jack joined us in the first half of 2021 as a product executive after a number of years as project management lead at Cloud.IQ.
Jack looks after our energy products and has recently broadened his expertise to motorbike insurance.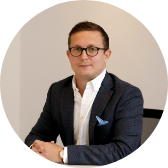 Jack's motorbike insurance tip:
"If you're trying to cut costs on your insurance, you might be thinking that as third-party-only is the lowest level of cover for your bike, it'll also be your cheapest option. The truth is, that's not always the case. Our research shows that comprehensive cover for your bike can often work out cheaper. That means you can end up saving yourself some money, but also get a higher level of protection for you and your bike. That's win win! It's easy enough to check as well. Take a few minutes and get a quote for each level of cover to see for yourself."
Jack's energy tip:
"If you've never switched energy provider before, you might be worried that there's a risk you'll be left without gas or electric while the switch happens. You shouldn't worry, this isn't true. Once you pick a new deal, we do all the work to get your new supplier set up without any disruption to your gas or electric supply. It really is that easy."
Jac Morris, product expert
After studying Business Management, Jac interned at Santander, Swansea School of Management and Swansea City Football Club before joining the Admiral Graduate Management Scheme in 2019.
As part of the Admiral Graduate Scheme, Jac joined us as a product graduate and loved it so much he stayed. Jac has gone one to support many of our insurance products and in his current role is the product manager for pet insurance, health insurance and travel insurance.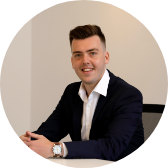 Jac's travel insurance tip:
"The pandemic put travel plans on hold for most of us, but with travel restrictions eased for many countries, a foreign break in the sun is a real option for many of us. Naturally you still might be worried about missing your holiday or getting stuck abroad due to Covid-19. The good news is that some insurers are now offering policies that includes cover for covid related events before and during your holiday. When you get a quote you can easily see which policies do and don't include it, just check the T&Cs to see what's covered as not all insurers cover is the same."
Jac's pet insurance tip:
"If you're a new pet owner, you may be wondering whether or not it's worth getting pet insurance. While it's impossible to cover every eventuality, it could pay off. Just think, vet bills can run into the thousands, and a policy could cost you less per month than the cost of a couple of drinks down the pub. Not such a bad deal."
Louise Thomas, product expert
Louise joined us in 2020 from Veygo UK where she spent time in marketing before becoming a product owner.
Since joining us, Louise has played a big part in launching our mortgage comparison while also working on our other personal finance products. Louise is the product manager for life insurance, mortgages, and personal loans.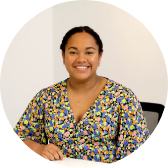 Louise's life insurance tip:
"If you need cover for two people, a joint policy might be a good option. It saves having two lots of paperwork and usually works out cheaper than having separate policies. It does limit you when it comes to the payout though. A joint policy only pays out once, when you, your partner or both of you die. With two single policies you get one payout per policy which could help support your family financially, cover a mortgage or clear any debt. There's no right or wrong answer, it comes down to making sure you've got enough cover at an affordable price. That's where comparing policies can really help."
Louise's personal finance tip:
"Whether you're looking for a new mortgage or need a loan, we're here to help. If you're worried about whether using a comparison site for these could affect your credit score - don't worry. Getting a quote for a mortgage or loan with us doesn't leave a mark on your credit report. It's only a 'soft search' at this stage. It's only if you go on to apply that the lender will do hard search that leaves a mark on your credit report."
Matthew Harwood, product expert
Matthew is a senior product executive on our car finance team. Matthew brought his wealth of car finance expertise to us in 2020 following four years at MotoNovo Finance in account management and product roles.
Matthew is the product manager for car finance, car buying and selling, breakdown cover, GAP insurance, MOTs & car servicing.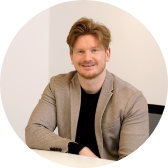 Matthew's car finance tip:
"Car finance comes in a few different shapes and sizes depending on what you want from a deal. Whether you're looking at HP or PCP, we try to make to it clear what you're getting before you apply. Where we can, we try to show you the exact APR if your credit profile allows. If not, we'll show you a representative APR alongside a chance of approval percentage. This means you'll be able to understand how likely you are to be accepted for a deal but also get a better idea of what you'll pay each month and over the lifetime of the deal."
Some of the products we compare
Buy car insurance and choose a freebie with
Confused.com

Rewards

Single annual policy. Lidl Plus app required, 18+, geographical exclusions apply.

T&Cs apply
£20 to spend
12 free car washes
£20 to spend
£20 to spend