Parking rules and fines have always been strict. But this isn't an excuse to park illegally. There are rules on when and where you can park on UK roads and car parks. Here's what you need to know. We'll be using the terms PCN, charge and fine interchangeably throughout this guide.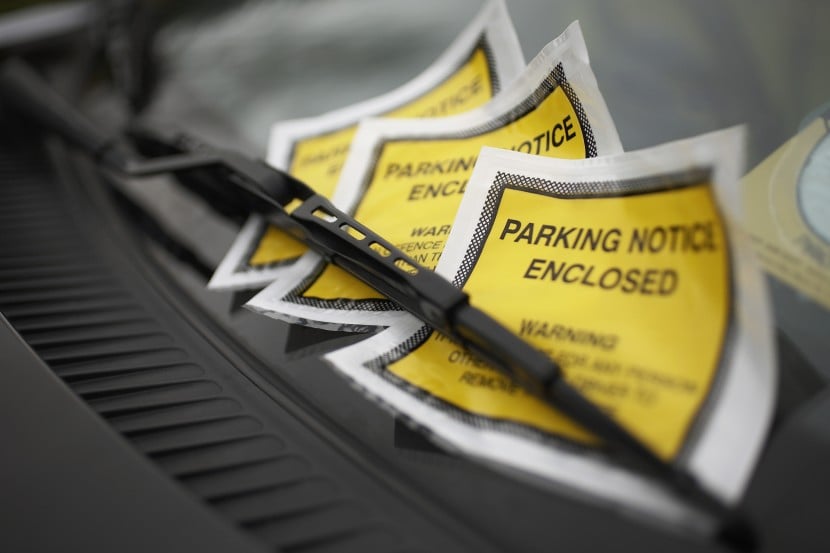 Residential parking rules and how to apply for a permit
What are the UK residential street parking laws?
Unless there's a sign saying otherwise, you should be able to park on a residential street. This is as long as:
You've not stopped on white, yellow or red lines
You aren't blocking pedestrians from using the footpath
When you're struggling for space, you might be tempted to mount the kerb and park on the pavement.
The laws around pavement parking are a little unclear, and depend on where you are. But an increasing number of areas are introducing pavement parking bans.
For example, it's illegal to park on the pavement in London. In Wales, it's up to local authorities to enforce a crackdown on pavement parking.
Scotland is introducing a nationwide ban on pavement parking. At the moment it's delayed, but local organisations are urging the Scottish government to implement the ban this year.
The penalties for parking on the pavement depend on whether the rules are enforced by the council or the police.
If it's the council, you might get a Penalty Charge Notice (PCN). If it's the police, you could get a fine and points on your licence.
You should also watch out for dropped kerbs or signage that indicates you need a resident permit to park there.
How do I apply for a residential parking permit?
Road markings may be used to create parking spaces for residents, typically in flats near town centres or other popular parking spots. To park your car in one of these locations, you need to apply for a parking permit.
There are 2 types of parking permit:
Resident permits

Visitor permits
These are usually limited to 2 resident permits and 1 visitor permit per property.
Some properties might not be entitled to a permit, as sometimes restrictions apply. Your local council should have more information on these restrictions.
If you're illegally parked in a residential area during the hours of operation you could face a penalty charge notice.
Parking on single yellow, double yellow and single red lines
Single yellow lines
You should be okay to park on a single yellow line if the corresponding road sign doesn't prohibit parking when you're there. If it does, move on.
Double yellow lines
Where possible it's best to avoid parking on double yellow lines. But yes, you can usually stop to offload or pick up heavy goods.
But, unless you have a valid Blue Badge, you could be asking for trouble by parking on double yellows. If, for example, someone slams into to you, you might have problems claiming on your car insurance.
Compare car insurance quotes
Red lines
Red lines, or red routes, were introduced in the 1920s. They're designed to stop people parking their vehicles on busy roads in city centres and clogging up the nation's vital roads.
If you see a double red line, don't park there at all. If you see a single red line, look for road signs as you might be able to stop there outside of restricted hours.
Blue Badge holders and yellow lines
Blue Badge holders can usually park on yellow lines, in certain circumstances, providing their badge is clearly displayed. Government guidelines state:
"Blue Badge holders may park on single or double yellow lines for up to three hours but in general not where there are restrictions on loading or unloading – indicated by yellow kerb dashes and/or signs on plates."
Loading restriction marks run across the kerb at right angles to the road.
Double yellow marks on the kerb mean no loading at any time. Single yellow marks mean loading is restricted at certain times. This should be shown on nearby signs.
Our guide about parking on yellow lines can give you more information on this.
Car clamping rules and laws
Wheel-clamping by companies on private land has been outlawed in England and Wales since 2012.
Until that point, many private parking companies had clamped vehicles they considered to be illegitimately parked. This came at the significant expense and frustration of motorists.
But some organisations, including the police, local councils and the DVLA, can still clamp cars on private land as well as on the public highway.
This might be because a vehicle has no tax or insurance. Your local council also has the right in some circumstances to instruct bailiffs to clamp your vehicle.
Clamping on private land has been an offence in Scotland for more than 25 years.
Private parking firms and guidance on parking
Private parking firms use areas of private land for parking. NCP is an example of a private parking firm.
Generally the rules for parking in a private car park are the same as a council-run car park. Sometimes the punishments for paying any fines late or overstaying can be slightly more severe in a private car park.
Guidance for parking in privately owned car parks
If you're parking in a private car park, it's a good idea to follow this guidance:
Look out for signs that clearly state the rules of the car park you're in and follow them. For example, park within the bays and stay for the amount of time you've paid for

Don't bend the rules just because you can't see any enforcement. Firms often use cameras to monitor private car parks.

If you get a fine and you think it's unfair you can

challenge it

. You'll need to gather evidence from the car park before leaving though.

No-one should demand money from you on the spot, or ask you to pay in cash. If this happens, drive away and call the police. Parking companies usually ask for payment by post or by credit or debit card at a later date.
Is it illegal to park in a disabled bay in a supermarket?
Parking in an official council-run disabled bay could result in a Penalty Charge Notice (PCN) being issued. But doing so in a privately run car park, such as at a supermarket, is more of a grey area.
Operators might ask motorists who wrongly use disabled bays to move and they can also issue fines.
But these can be harder to enforce than PCNs – not least because the Blue Badge system doesn't officially apply in private car parks.
Drivers who abuse the disabled bay provision in private car parks could face significant penalties and the threat of legal action if they refuse to pay.
Parking near a junction
Is it illegal to park opposite a junction?
You'd face a £50 to £100 penalty for parking within 30 feet (10 metres) of a junction. The obstruction might cause an accident, so it's not worth it.
Leaving your car close to a junction makes it difficult and dangerous for unsighted drivers to pull out from or turn into the side road.
Pedestrians could also be put at risk because of the restricted view this type of inconsiderate parking causes.
What's the nearest you may park to a junction?
The Highway Code states motorists should not park "opposite or within 10 metres (32 feet) of a junction, except in an authorised parking space".
The Highway Code isn't the law. But it could be used to support decisions made by the police or other officials responsible for parking enforcement.
For example, if you park within 10 metres of a junction, a police officer might issue a ticket if they believe you're causing an obstruction. Their case could be given some support by this section of the Highway Code.
Appealing a parking fine
What happens if I don't pay a parking fine?
This depends on who issued it. If you fail to pay a Penalty Charge Notice (PCN) from the local authority within 28 days, the fine could be increased by 50%. The amount of the fine is often reduced by 50% if you pay within 14 days.
If you don't pay after that, the issuing authority could take legal action to recover the money. This might involve a court order and, if necessary, bailiffs.
If your parking ticket is a Fixed Penalty Notice (FPN) failure to pay could lead to a criminal prosecution.These are typically issued by the police for more serious offences. This might then result in a larger fine as well as having to foot the bill for court costs.
If your parking fine is imposed by a private company, they might take court action in order to recover what they think you owe them. If you disagree with a private parking ticket or the level of fine, you can challenge it.
Can I appeal a parking ticket?
If you genuinely feel that you were wrongly given a ticket, then it might be worth challenging your PCN.
If any of the following apply you might have grounds to challenge the ticket:
You believe you were parked correctly
The parking signs or road markings were unclear
There was no clear way to pay or the payment machines were out of order
You weren't driving when the ticket was issued
You couldn't get back to your car
Your car broke down
You were only just out of time.
It can't be stressed enough how important it is to get some evidence to support your claim. Take photographs of the scene. Make sure you photograph out of order payment machines or obscured signage. It could make all the difference.
Other frequently asked parking questions
What happens if I overstay my time on a time-limited street or in a public car park?
Rules were introduced in April 2015 that allowed drivers a 10-minute 'grace period' if they overstay their paid-for parking time.
This used to only apply to regulated street spaces or car parks run by councils. In 2022, grace periods were introduced on private car parks.
Before the changes, you could have received a charge even if you were just a minute or 2 late returning to your car.
Bear in mind that the grace period doesn't apply if you've not paid for parking. In other words, you can't park in a registered bay, not pay and then plead ignorance.
Is parking free on bank holidays?
Not all parking is free on bank holidays. Unless the sign expressly says that restrictions don't apply on bank holidays, you should assume they do.
In case of local authority car parks, you could check the relevant section of the council website in advance. They should say if regulations are suspended at any particular time.
Any council that enforces parking rules on bank holidays is likely to have at least some traffic wardens working on those days to issue charges if necessary.
18 places you can't park
While the rules might be a little unclear in some places, other areas have a hard and fast rule - don't park here. The Highway Code lays out 18 places where you can't park:
Near a school entrance

Where the kerb is lowered to help people with disabilities

On a cycle track

Anywhere that might prevent access for emergency services

At or near a bus or tram stop, or taxi rank

On a bend

On the approach to a level crossing

Opposite or within 10 metres (32 feet) of a junction, except in an authorised parking space

Near the brow of a hill or hump bridge

In a taxi bay as indicated by upright signs and road markings

Opposite a traffic island or another parked vehicle, if this would cause an obstruction

Where you might force other traffic to enter a tram lane

In front of an entrance to a property

Where you might obstruct cyclists' use of cycle facilities

On the carriageway, an emergency area or a hard shoulder of a motorway except in an emergency

On a pedestrian crossing - this includes the area marked by zigzag lines

On a clearway

On an urban clearway within its hours of operation, expect to pick up and drop off passengers