Parking rules have always been strict. But this isn't an excuse to park illegally. And with parking laws and rules frequently changing it can be hard for drivers to keep up. We look at when and where you can park on UK roads and the latest parking updates that you need to know about.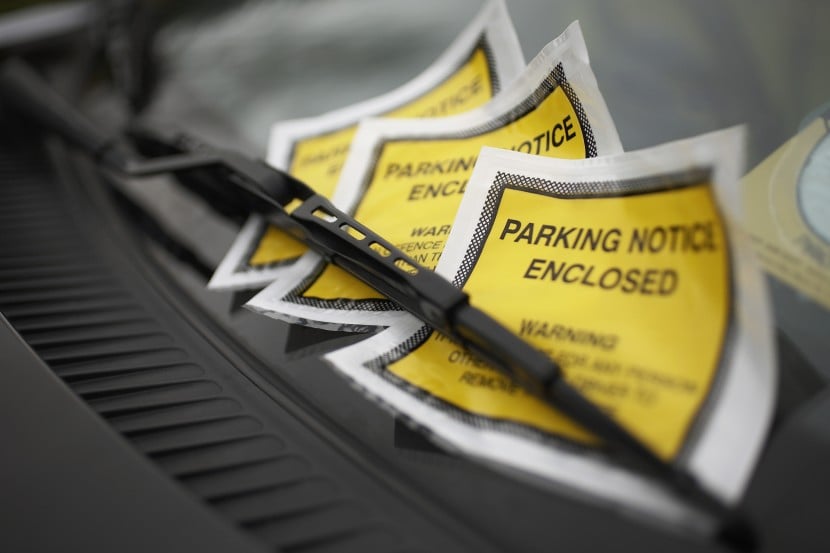 Over 20* councils replacing pay and display with parking apps
The councils replacing parking machines with apps say that it reduces the risk of people stealing cash from the machines. And most parking machines use 3G to process card payments. With mobile operators phasing out 3G, an app might be the only way to take card payments in future.
Once the machines are removed, motorists in these council areas will have to pay for parking through an app. This could cause problems if you don't have a smartphone, or if there's no signal at the machine.
What our motor insurance expert says
"As some councils across England start to swap pay and display machines for mobile apps, many drivers could be left in tricky situations. Not all drivers have smartphones and the changes could be especially challenging for some. There's also the risk that technology could be an inconvenience for many, with the potential for unreliable network connections or app issues when trying to pay for parking."
"For those who may have trouble paying for parking, some councils might issue a penalty charge notice (PCN)."
"The replacement of machines could take a while to roll out, but some drivers might already start seeing changes in their area. If you find you're having issues paying for parking, some councils also have the option to pay over the phone or in a local shop. So it's best to check before leaving your parking space."
"If you've had a PCN, you might be able to challenge the decision if you think it was unfair. The process may vary depending on your local council, so it's important to check this before doing so."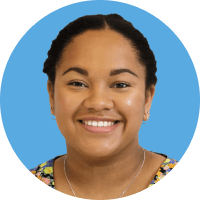 Louise Thomas
Motor insurance expert
Some of the councils that have introduced or considered removing their parking machines are:
Half of London's councils, including Bromley, Kensington, Chelsea and Enfield.
Brighton and Hove
Slough
Oxford
*Source: BBC
18 places you can't park
The Highway Code lays out 18 places where you can't park:
Near a school entrance

Where the kerb is lowered to help people with disabilities

On a cycle track

Anywhere that might prevent access for emergency services

At or near a bus or tram stop, or taxi rank

On a bend

On the approach to a level crossing

Opposite or within 10 metres (32 feet) of a junction, except in an authorised parking space

Near the brow of a hill or hump bridge

In a taxi bay as indicated by upright signs and road markings

Opposite a traffic island or another parked vehicle, if this would cause an obstruction

Where you might force other traffic to enter a tram lane

In front of an entrance to a property

Where you might obstruct cyclists' use of cycle facilities

On the carriageway, an emergency area or a hard shoulder of a motorway except in an emergency

On a pedestrian crossing - this includes the area marked by zigzag lines

On a clearway

On an urban clearway within its hours of operation, except to pick up and drop off passengers
Is parking free on bank holidays?
Not all parking is free on bank holidays. Unless the sign expressly says that restrictions don't apply on bank holidays, you should assume they do.
In case of local authority car parks, you could check the relevant section of the council website in advance. They should say if regulations are suspended at any particular time.
Any council that enforces parking rules on bank holidays is likely to have at least some traffic wardens working on those days to issue charges if necessary.
Can I park on the pavement?
In most places, you can park on the pavement, but it depends on where you are. An increasing number of areas are introducing pavement parking bans.
For example, it's illegal to park on the pavement in London.
In Wales, it's up to local authorities to enforce pavement parking bans if they apply. Scotland is introducing a nationwide ban on pavement parking in 2023.
The penalties for parking on the pavement depend on whether the rules are enforced by the council or the police.
If it's the council, you might get a PCN. If it's the police, you could get a fine and points on your licence.
You should also watch out for dropped kerbs. Blocking these could lead to a fine as these are important for wheelchair users to cross the road.
Residential parking rules and how to apply for a permit
What are the UK residential street parking laws?
Unless there's a sign saying otherwise, you should be able to park on a residential street. This is as long as:
You've not stopped on white, yellow or red lines
You aren't blocking pedestrians from using the footpath
Road markings are used to create parking spaces for residents, typically in flats near town centres or other popular parking spots. To park your car in one of these locations, you need to apply for a parking permit.
How do I apply for a residential parking permit?
You can apply for a residential parking permit through your local council's website.
There are 2 types of parking permit:
Resident permits
Visitor permits
These are usually limited to 2 resident permits and 1 visitor permit per property.
Some properties might not be entitled to a permit, as restrictions apply. Your local council should have more information on these restrictions.
If you're illegally parked in a residential area during the hours of operation you could face a PCN.
Is it still legal for private companies to clamp cars?
No - wheel-clamping by companies on private land has been outlawed in England and Wales since 2012. In Scotland, it's been an offence for more than 25 years.
The police and the DVLA can still clamp cars on private land and public highways if it doesn't have valid tax or insurance.
Your local council can clamp your vehicle and sometimes remove it if:
It's breaching parking restrictions
It's blocking a road
They can also remove your car if it's broken down.
Private parking firms and guidance on parking
Generally the rules for parking in a private car park are the same as a council-run car park. Sometimes the punishments for paying any fines late or overstaying can be slightly more severe in a private car park.
If you're parking in a private car park, it's a good idea to follow this guidance:
Look out for signs that clearly state the rules of the car park you're in and follow them. For example, park within the bays and stay for the amount of time you've paid for.
Don't bend the rules just because you can't see any enforcement. Firms often use cameras to monitor private car parks.
Don't ignore PCNs.
If you get a fine and you think it's unfair you can challenge it. You'll need to gather evidence from the car park before leaving though.
If your car has been clamped in a car park with no byelaws displayed, call the police.
No-one should demand money from you on the spot, or ask you to pay in cash. If this happens, drive away and call the police. Parking companies usually ask for payment by post or by credit or debit card at a later date.
Is it illegal to park in a disabled bay in a supermarket?
Parking in an official council-run disabled bay without a blue badge could result in a PCN. But doing so in a privately run car park, such as at a supermarket, is more of a grey area.
Operators might ask motorists who wrongly use disabled bays to move and they can also issue fines.
But these can be harder to enforce than PCNs – not least because the blue badge system doesn't officially apply in private car parks.
Drivers who abuse the disabled bay provision in private car parks could face significant penalties and the threat of legal action if they refuse to pay.
What happens if I overstay my time on a time-limited street or in a public car park?
Rules were introduced in April 2015 that allowed drivers a 10-minute 'grace period' if they overstay their paid-for parking time.
This applies to:
Before the changes, you could have received a charge even if you were just a minute or 2 late returning to your car.
Bear in mind that the grace period doesn't apply if you've not paid for parking. In other words, you can't park in a registered bay, not pay and then plead ignorance.
Compare car insurance quotes