Quad bikes and All-Terrain Vehicles (ATVs) are non-standard vehicles, which might make them difficult to insure. Some insurers might not even offer you cover due to the risks associated with riding them, especially when it comes to making them road-legal. That's where our partner BeMoto could help.
BeMoto lets you compare quotes online from a wide range of approved insurers. In just a few minutes you can get a quad insurance quote that meets your needs and your budget.
BeMoto works with a panel of trusted insurers to provide affordable quad bike cover for a range of road-legal quad bikes, utility terrain vehicles (UTVs) and ATVs.
BeMoto offers:
£100,000 of legal expenses cover on all policies
No broker fees for making changes to your policy
Cover tailored to suit you and your quad, ATV or UTV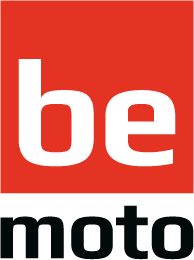 What does quad bike insurance cover?
Exactly what you're covered for depends on what level of quad bike insurance you choose.
Third-party insurance covers other people, their vehicles and property for damage costs that occur after an accident that's your fault.
Third-party, fire and theft insurance (TPFT) offers the same protections as third-party only, and also covers fire damage and theft of your quad bike.
Comprehensive insurance has the same benefits of TPFT, and also covers the cost to repair or replace your quad bike after an accident.
How do I make a quad road legal?
Quad bikes are classed as non-standard vehicles, and have a particular set of risks for riders and insurers.
That's why the government has a set of rules in place governing how quads should be used. For more information, visit the GOV.UK website.
Most quads aren't road legal because they don't meet minimum road safety standards. So, before being allowed on UK roads, quad bikes and ATVs must:
Be tested and 'type approved'. You can apply for this at GOV.UK.
Be registered and taxed. Agricultural and horticultural quads might not need to pay tax.
Have a valid MOT if the bike is older than three years.
Have a valid insurance policy.
There's no law that says quad bike riders have to wear helmets in England, Scotland or Wales. We highly recommend wearing a helmet as well as other protective gear while on the road.
You must wear a helmet when riding a quad bike on the road in Northern Ireland. If you don't you could face a £500 fine.
Although you don't have to insure or tax a purely off-road quad bike, it could be worth adding it to the government's off-road register. This helps the police to recover your bike if it's stolen.
Make sure you do your homework on the rules and regulations before you hit the road.
What our motorbike insurance expert says
Whether it's used for work or for a bit of fun on the weekend, if you use a quad on a public road you need insurance. Your options can be quite limited shopping around online, so calling BeMoto could see you get a competitive quote.
Jack Cox
Motorbike insurance product manager
Need more help?
Are quad bikes road legal?
The majority of quad bikes aren't road legal and that's because they don't meet strict road safety standards.
The manufacturer of the bike will be able to tell you if yours meets the required road safety standards. If it does you'll need to register it with DVLA, insure it and get an up to date MOT (if it's more than three years old), before you ride it on a public road.
Can I carry passengers on a quad bike?
Yes, but only if it is designed to carry passengers and has the correct amount of seats. It's important to ask the manufacturer if you aren't sure.
Can I ride a quad bike using a motor bike licence?
No. To ride a quad bike on a public road you either need to have a full car licence, or, if you passed your test before January 1997, a category B1 licence.
Do I need quad bike insurance if I am taking it off road?
You don't need quad bike insurance if you're purely riding your quad bike off road and never need to leave your bike on a public road. However, if you need to ride, or leave your bike, on a public road - even if only briefly, you'll need a minimum of third-party insurance.
Do I need to wear a helmet on a quad bike?
In England, Scotland and Wales there's no legal requirement to wear a helmet if you're riding a quad bike. However, while you aren't obliged by law to wear a helmet it's still a sensible bit of safety kit - especially if you're riding on public roads.
In Northern Ireland the law is different and you could be fined £500 if you're caught riding a quad bike without a crash helmet.
Do you need to pay road tax on a quad bike?
You only need to pay tax on your quad bike if you ride it on public roads. The rate you pay will vary according to its engine and emissions. However, if you are riding your quad bike for horticultural, agricultural or forestry purposes you can apply to have it zero-rated for tax. This would mean there would be no tax to pay.
How do I compare quad bike insurance?
It's easy to compare quad bike insurance with our partner, BeMoto. It offers cover to suit your needs and budget from a panel of approved insurance companies.
Show more
Confused Quad Bike Insurance is administered by BeMoto. BeMoto is a trading name of Moto Broking Limited, an independent intermediary who are authorised and regulated by the Financial Conduct Authority under firm reference number 715903. Confused.com is an intermediary and receives commission from Moto Broking Limited, if you decide to buy through our website.