*The cheapest Business policy is £2.05 (based on 1 adult aged 31, with no previous medical conditions selecting cover for a business trip and travelling in Europe for up to 3 nights). Prices correct on the 30/01/2020.
Explore some of our travel guides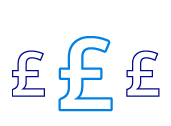 Save even more
Prices too high? There are things you can try to make your quote cheaper:
You might also be interested in other insurance types
Confused.com's Travel Insurance solution is provided by theIdol.com. theidol.com is a trading style of Investment Discounts On-Line Ltd and is authorised and regulated by the Financial Conduct Authority. Registered office; Investment Discounts On-Line Ltd, One Coleman Street, London, EC2R 5AA. Registered in England no: 04231834. theidol.com is part of the Legal & General group.
Our service is free and compares a wide range of trusted household names. Confused.com is an intermediary and receives commission from theidol.com if you decide to buy through our website which is based on a percentage of the total annual premium. We pride ourselves on impartiality and independence – therefore we don't promote any one insurance provider over another.