Confused.com
Save up to £172* on your home insurance
Plus choose a free gift with Confused.com Rewards**
It's a win-win.
How to claim a reward
*Based on data provided by Consumer Intelligence Ltd, www.consumerintelligence.com (January '23). 51% of home insurance customers could save £172.55 on a combined policy.
**Single annual policy. Shell Go+ account required. Only one £10 fuel reward can be used per transaction and each can only be used on fuel purchases of £10 or over. HelloFresh 18+ subscription service. Geographical exclusions apply. T&Cs apply
What does renters insurance protect me against?
If you're a renter, tenants insurance will normally cover your belongings against:
Theft
Vandalism
Water damage
Flooding
Storms
Fire
Theft if you're the victim of a break-in.
Vandalism that damages your belongings, though renters insurance won't cover any damage caused to the building itself.
Water damage to your possessions, for example if water leaks through the ceiling onto your TV.
Flood damage, although you won't be covered for any damage to the building itself or anything that belongs to the landlord, such as carpets.
Storm damage, which is good to know as storms have been causing plenty of havoc over recent years.
Fire damage, preventing you from having to replace all your belongings out of your own pocket.
What is and isn't covered with renters insurance?
Most tenants insurance policies will provide cover for the following:
Clothes and jewellery
Electronic devices, televisions and other gadgets
Your furniture and soft furnishings, like curtains or towels
Cutlery and crockery
Antiques and family heirlooms
Your bicycle, if it's stored indoors
Cash
However, bear in mind that renters insurance often has a single item limit.
This means that it may not cover particularly expensive items like high-end laptops and jewellery.
For these, you may need a high value insurance policy, or something more specific like jewelery insurance or gadget insurance on top of your tenants insurance.
It isn't automatically included but it could be worth adding accidental damage cover to your insurance for renters policy when you get a quote.
The things that aren't covered by contents insurance for renters include:
Unforced entry
Wear and tear of your contents
Unspecified high value items
Items away from home
Rent arrears aren't covered under a tenants insurance policy
Leaving the property unoccupied for 30 days or more
We compare up to 64 trusted insurance companies1 to get you our cheapest deal in minutes
How do I get cheaper tenants insurance?
If you're looking for a cheap tenants insurance policy, there are a few things you can do to reduce the cost of your premium:
Improve your home security
Pay a higher excess
Install flood barriers
Pay for your insurance annually, if you can
Compare tenants insurance
Improve your home security measures by installing a burglar alarm or keeping valuables locked up. This could help to reduce the likelihood of theft, and insurers may lower your price. But before you install anything, check with your landlord because you might need their permission.
Pay a higher excess towards a claim. This shows insurers that you're likely to claim only if there's a good reason. Check out our guide on voluntary and compulsory excess.
Install flood barriers, if you live in an area prone to flooding. Get your landlords permission first – it may be something they can help arrange.
Pay for your renters insurance annually, if you can. Insurers usually charge more for monthly instalments so paying in one go could save you money.
Compare tenants insurance policies by shopping around to find the best deal for your needs and budget.
What our home insurance expert says:
You might assume that it's your landlord's responsibility to replace your belongings in the event of a break-in. This isn't the case. If you're renting and want to protect your belongings from theft or damage, you'll need contents insurance for renters.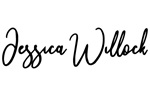 Jessica Willock
Home Insurance Product Manager
Need more help?
Will renters insurance cover my work equipment if I have a home office?
Your office equipment might be covered on tenant insurance but you will need to check your policy. It all depends on the value of your items. If your tenants contents insurance policy doesn't cover the items, you may need to take out a separate business insurance policy.
If the items belong to your employer, it's worth asking them if they are covered under a separate policy too.
Can I get tenants contents insurance if I live in shared accommodation?
Yes, you can get tenants insurance if you live in a house share or student accommodation.
However, the cost of renters insurance can be higher if you live in shared accommodation as the risk of theft increases in a shared living environment.
If you're a student, there also tends to be increased risk of damage to your belongings, which can further increase the price you pay.
The good news is that you can take out specialist student contents insurance, which is made for those living in student halls, or with others in private shared accommodation.
What is tenants liability insurance and do I need it?
Tenants liability insurance covers you if you damage any property belonging to your landlord that results in you losing your security deposit.
Show more
"Reasonably straightforward to use."
Ann - Confused.com customer (March 2023)
"Easy to navigate through the quotes and find the ones that suit you best."
Anthony - Confused.com customer (March 2023)
"The insurance was easy to obtain with plenty of choices."
Brenda - Confused.com customer (March 2023)
After buying
home insurance
,
96%

of Confused.com customers would recommend us (based on

31975

Reviews.co.uk respondents - as of 25/01/23). Read our reviews