Buy car, home or van insurance and choose a freebie with Confused.com Rewards
Free recipe box

12 free car washes

£20 to spend

£20 to spend
Single annual policy. HelloFresh 18+ subscription service, geographical exclusions apply. T&Cs apply.
Just three of the great reasons to use Confused.com
"Easy to use. Extremely fast response with quotations. Unbelievable service."
Malcolm – Confused.com customer

What is tenants insurance?
Tenants insurance is a form of contents insurance for renters that protects your possessions if you live in rented accommodation.
If you rent and want to protect your belongings, you should consider this type of insurance.
If you want to protect your contents in the property you rent, then tenant insurance is good to have. If something is damaged or stolen, you could claim on your insurance policy to replace it.
If you have a high value item in the property you rent like a laptop, bike expensive jewellery or TV, then contents insurance for renters can offer you additional protection if your contents are damaged or need replacing.
Though it's not a legal requirement for tenants to have it, it's worth considering. Some landlords may even request that you do.
Tenants insurance covers your contents in rental properties in the event of a flood, fire, damage and theft.
Generally, a tenant insurance policy covers:
Your clothes and jewellery
Any gadgets, appliances and electronics
Books, CDs and DVDs
Your own furniture and soft furnishings (curtains, towels, etc.)
Cutlery and crockery
Antiques and family heirlooms
The level of cover you get with your renters insurance depends on any additional extras you choose to take out.
Some policies offer accidental damage cover on top of the standard policy, usually at an additional cost, which could come in handy should you break any of your furniture or devices.
Keep an eye out for policies that offer tenants' liability cover. This helps protect you from any accidental damage to your landlord's fittings e.g. spilling red wine on the carpet.
This isn't a policy for people who have tenants – if that's you, then you're looking for a landlord insurance policy.
It's worth checking your tenant insurance policy to make sure you're aware of the following exclusions that could invalidate a claim:
Unforced entry - If someone breaks into your home but there are no signs of forced entry any claim you make is likely to be rejected.

Wear and tear - The general wear and tear of contents over time is inevitable and aren't usually covered by tenants insurance

High value items - Like jewellery or computers if the value of your contents exceeds your policy's single item value limit. You'll need to specify any high value items when you get a tenant insurance quote, insurers will only offer a certain amount for unspecified items, usually up to £1000.

Away from home - If you take your belongings out of your house then most policies won't provide cover if they were to be lost, damaged or stolen. It's worth checking with your provider first. You can specify the value of cover you'd like away from home for items worth less than £1000.

Unoccupied - When you get a quote we'll ask you if the property will be left unoccupied for more than 30 days at a time. It's worth double checking with your provider before you do as most policies won't cover your possessions.
To get a tenant insurance quote we'll ask you questions about the property so it's worth having the following to hand:
Type of property for example a house or flat and whether it's a listed building


Number of rooms the property has


If the property is used for business, this doesn't include working from home if you're usually office based


Approximately what year the property was built in


Type of heating the property has and whether you have a hot water tank


Types of locks on the doors like an automatic deadlatch or multi-point locking system


Any no claims bonus you have collected from previous content insurance policies


Any high value items you'd like to insure, their value and whether you want to cover them away from home
If you're looking for a cheap tenant insurance policy, there are a few things you can do to reduce the cost of your premium:
Improve your home security measures by installing a burglar alarm or keeping valuables locked up, this could help to reduce the likelihood of theft and insurers may lower your premium. Before you install anything check with your landlord, you might need their permission.


Fireproof your home by installing smoke alarms. If there's a reduced risk of you claiming for fire damage, then insurers might offer you lower premiums. Smoke alarms are a legal requirement in rental properties, if you don't have one speak to your landlord.


Pipe insulation can help prevent burst pipes in your home which can cause a lot of internal and external damage to the property. You might need permission from your landlord before you do anything though so it's worth checking first.


Paying more excess towards a claim shows insurers that you're only likely to claim if there's a good reason which could help lower your premium.


Installing flood barriers if you live in an area prone to flooding could reduce the likelihood of you making a claim. Get your landlords permission first, it may be something they could help arrange.


Paying your insurance annually could save you some money. Insurers usually charge more for monthly instalments so paying in bulk could help you get cheaper tenants insurance.


Compare tenant insurance policies to find the best deal for the level of cover you need
What our home insurance expert says:
"You might assume that it's your landlord's responsibility to replace your belongings in the event of a break-in. This isn't the case. If you're renting and want to protect your belongings from theft or damage, you'll need contents insurance for renters."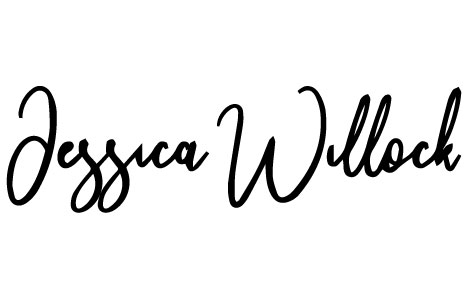 Got more questions? Our FAQs
Need more help? Take a look at our expert guides
You might also be interested in other insurance types
After buying
home insurance
,
96%

of Confused.com customers would recommend us (based on

11672

Reviews.co.uk respondents - as of 02/12/20). Read our reviews