Not all of us know when our car insurance is due for renewal or even the level of cover we have in place. We've put together a checklist to ensure you stay on track.
Driving without valid insurance is both irresponsible and illegal.
But with car insurance auto-renewal in place, it can be confusing to know who you're insured with. Or even if you're insured to drive at all.
So for peace of mind, here's how you find out if your car has insurance.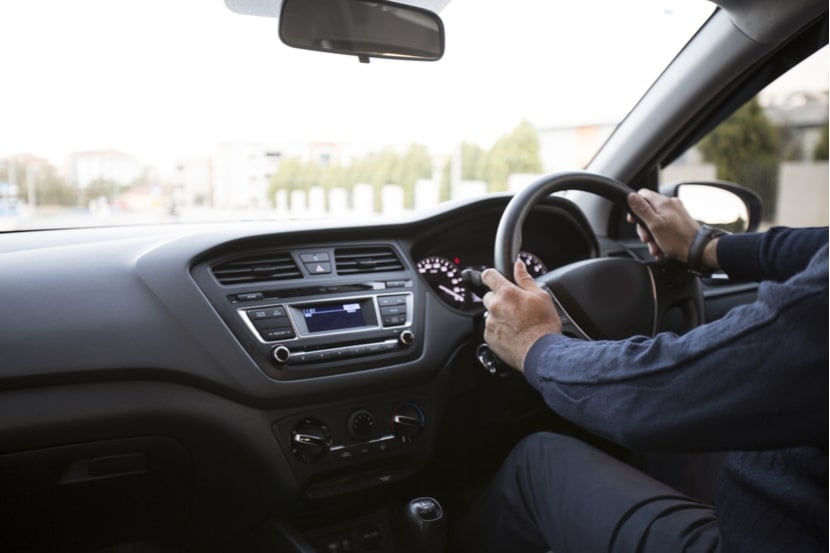 Is my car insured?
You can check if your car is insured by visiting the Motor Insurance Database (MID). The MID holds details of all insured cars in the UK.
Its askMID service is free to use and it identifies the make and model of your car as well as whether your car is insured.
Can I check the car insurance status of other cars?
It's possible to find out if other cars are insured, but only in the event of a car accident.
You'll need to pay a £4.50 fee and provide details of your car registration plate, the third-party registration plate, the date of the incident and your involvement in it.
You also need to provide your email address.
I can't remember my car insurance company
There are several ways to check who your car insurance is with:
Check your bank statements for payments to an insurance company, then contact the insurer for further details.

Check your emails to see if your insurer has got in touch with you - a simple 'car insurance' search of your inbox could do the trick.

Retrieve a quote if you've used a comparison site and see if the details are stored.

Download a Subject Access Request from the Motor Insurers' Bureau (MIB). Subject Access Requests are usually free but the MIB might charge a small fee to cover some admin costs.
When does my car insurance run out?
You can find out when your car insurance runs out by looking at your insurance documents. These should tell you when your car insurance renewal date is. And if you do know who your provider is, you can always contact them to ask.
Your insurer may send out a reminder a month before your current car insurance runs out. This usually comes in the form of an email so check your inbox carefully - don't forget to look at your spam or trash folders too.
When your car insurance is due and you get your reminder, your provider may also offer you a renewal price at the same time. But remember, this may not be the cheapest deal for you, even if it's the same price or lower than last year, so it pays to shop around.
To give you more time to compare quotes, consider temporary car insurance to ensure you aren't driving illegally. Short-term car insurance can cover you for 1 hour or as long as 28 days. This gives you plenty of time to compare insurers while also ensuring you're still covered and can legally use your car.
Does my car insurance renew automatically?
Most car insurance policies auto-renew these days, which is helpful in some ways as it means you know you're always covered.
However, there are potential downsides to this and it's still worth knowing how to check your car insurance expiry date. If you forget to shop around when you get your renewal, you might be stuck with a deal you don't want and a price that's not competitive.
As the name suggests, all auto-renewal policies automatically renew unless you contact your insurer to cancel.
The term for the renewed policy is likely to be for the same length of time as the previous year - typically 12 months.
It's not unheard of for drivers to be unaware that their policy auto-renews each year and take out another insurance policy with a different provider.
The result is two separate policies on one car. Not only is this expensive (and unnecessary) but could make life complicated if you need to make a car insurance claim.
What happens if my car doesn't have insurance?
Driving or owning a car without insurance is illegal.
The police could give you a fixed penalty of £300 and six penalty points if you're caught driving a vehicle you're not insured to drive.
And if the case goes to court you could get an unlimited fine and be disqualified from driving.
The police also have the power to seize, and in some cases, destroy your car.
Driving without insurance is known as an IN10 offence, and the conviction can mean higher car insurance in the future.
Even if your car is in your garage gathering dust, you still have to pay for insurance. This is because of the Continuous Insurance Enforcement legislation.
The only way around this is to declare your car off the road with the DVLA. You do this with a Statutory Off-Road Notification (SORN).
If you're uninsured and haven't made a SORN, you could still get a penalty - even if you have no intention of driving your car.
A car insurance check is easy to do via the Motor Insurance Database and could save you money and hassle.
Why should I check my car insurance?
If the threat of being caught by the police for driving an uninsured car isn't enough , there are a number of other reasons why it makes sense to check your vehicle insurance.
It can be a good idea, for example, to scan your policy to remind you of the level of cover that you have. If you realise it's not providing the cover you need it's always possible to ask your insurance company to change it. It's also handy to remind yourself of your car insurance excess and what you need to do in the event of a claim.
Compare car insurance quotes
How do I check if my car is taxed and has an MOT?
With tax discs on the windscreen a thing of the past, there's no visible reminder when your car tax runs out.
But fear not, it is easy to check online. Type your car registration number into the government's Vehicle Enquiry Service.
You'll be able to see whether a car is taxed (and its renewal date) as well as whether it has an MOT (and when that expires).
Can I tax and insure a car without an MOT?
To renew your annual car tax, you'll need proof of a valid MOT certificate, but you don't need to prove you have an MOT to insure your car.
However, driving without a valid MOT certificate is illegal. Doing so could invalidate your insurance policy or at least give an insurer a reason to reduce what they pay you in any claim.
How can I save money on a new car insurance policy
We keep an eye on car insurance prices so you can see when prices go up and down. If it turns out you need to buy a new policy, you can do a few things to save money.
Here's how car insurance is calculated on and what you can do about it:
What car you drive – smaller cars tend to have cheaper insurance.

What car security you have – better security can lower your premium.
How you use your car - using your car for commuting or business can jack up the price.
The type of cover you choose – third-party cover isn't always cheaper than comprehensive. It's worth looking at both.
To drive the cost down you can also increase your voluntary excess, as this tends to keep premiums down.
For more information, check out our tips on how to lower the cost of your car insurance.
Who can drive my car?
Just because your car is insured doesn't mean anyone can drive it.
Car insurance policies cover drivers, not cars. Before letting someone get behind the wheel of your car, check that your policy allows other drivers with their own comprehensive cover to drive your car.
If this isn't the case, you'll need to add them as a named driver.