Is my car insured? How to check your car insurance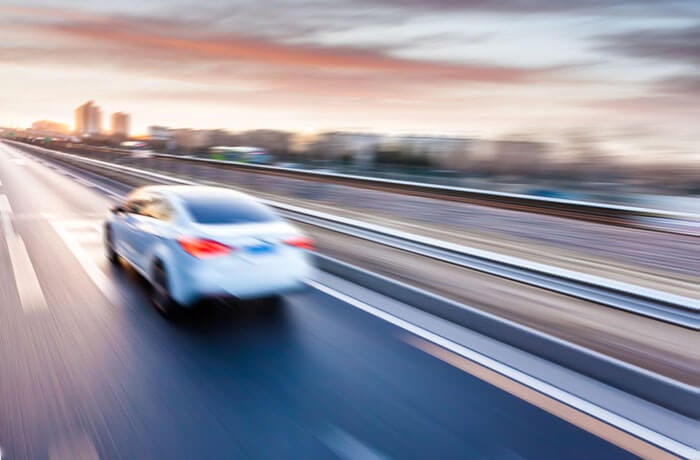 Ever wake up in a cold sweat wondering whether your car has valid insurance? Wonder no longer!
As a driver, it's your legal responsibility to ensure your car has valid insurance at all times. Driving without insurance is an offence that can land you in hot water - known in the biz as an IN10.
But with car insurance companies using a system of auto-renewal, it can be a little confusing as to who you're insured with – or even if you're insured at all.
For your peace of mind and the safety of fellow drivers, it's worth checking if you're actually insured to drive your car.
How can I check if my car is insured?
The quickest way to check if your car's insured is to check the number plate with the Motor Insurer's Database (MID). The service holds insurance information of all vehicles insured in the UK.
This free search tells you whether the car is insured and will confirm the make and model. However, if you want to find out the insurer's name or any other policy details, there's a £4 charge.
You can also check your bank or credit card statements for payments to an insurance provider. Then you can try to contact them for more information.
You can also look through all your emails as you may have received confirmation from the insurer. Don't forget to look through your junk and spam folders!
READ MORE: Car insurance extras, which do you need?
What if my car is uninsured?
If you get caught driving uninsured on any public road, you could be fined £300 and have six penalty points. And if your case is taken to court, you could be disqualified from driving, and face an unlimited fine.
This offence is called an IN10, and as a motoring conviction it can hamper your chances of getting cheaper car insurance in the future.
If your car is just parked in your garage gathering dust, you still have to pay for insurance. The Continuous Insurance Enforcement legislation states that all drivers are required by law to have their car insured at all times.
The only way around this is to legally declare your car off the road with the DVLA. You do this with a Statutory Off-Road Notification (SORN).
If you're uninsured and haven't made a SORN, you could still face a penalty - even if your car isn't being used.
READ MORE: Tips for cheaper car insurance
Saving money on a new car insurance policy
We monitor car insurance prices so you can see when prices go up and down. If it turns out that you need to buy a new policy, you can do a few things to save money.
Here's what the price depends on and what you can do about it:
What car you drive – smaller cars tend to be cheaper to insure.

What security you have – better security lowers your premium.

Who owns and drives your car - quotes can be higher if the owner isn't the same as the registered keeper.

How you use your car - cars that only have social, domestic and pleasure-related uses tend to have lower premiums.

The type of cover you choose – third-party-only cover is a good budget policy but you'll have to pay to repair your car yourself.
To drive the cost down you can also increase your voluntary excess, as this could lower your premiums.
READ MORE: Car insurance traps to avoid
First published 18 January 2017