Is my car insured? How to check your car insurance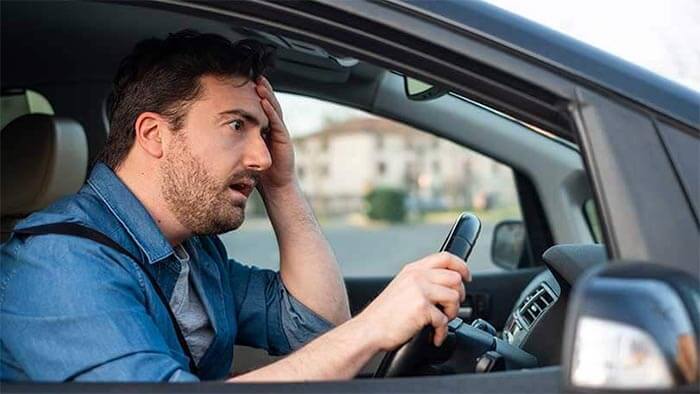 Here's why your car needs valid insurance and how you go about checking if you're insured to drive.
Driving without valid insurance is both irresponsible and illegal.
But with car insurance auto-renewal in place, it can be confusing to know who you're insured with. Or even if you're insured at all.
So for peace of mind, here's how you find out if your car has insurance.
How can I check if my car is insured?
The quickest way to check if your car has insurance is to visit the Motor Insurance Database (MID). This service has information of all cars insured in the UK.
It's free to use and tells you whether the car is insured as well as the make and model.
How do I check who I'm insured with?
So, you've found out that you do have insurance. Great - but which company is it with? Here's how to find out:
Check your bank or credit card statements for payments to an insurance company.

Then you can try to contact them for more information.

Look through your emails as you may have had confirmation from the insurer.

Don't forget to look through your junk and spam folders!

Ask for a Subject Access Request from the Motor Insurers' Bureau (MIB).

These are usually free. But the MIB can charge a 'reasonable fee' for some admin costs.
Download MIB Subject Access Request form
What happens if my car doesn't have insurance?
If you're caught driving uninsured on any public road, you could get a fine of £300 and have six penalty points. And if your case goes to court, you could get a driving ban and an unlimited fine.
This offence is an IN10, and it can hamper your chances of getting cheaper car insurance in the future.
Even if your car is in your garage gathering dust, you still have to pay for insurance. This is because of the Continuous Insurance Enforcement legislation.
The only way around this is to declare your car off the road with the DVLA. You do this with a Statutory Off-Road Notification (SORN).
If you're uninsured and haven't made a SORN, you could still get a penalty - even if you aren't using your car
How do I check my tax and MOT?
It's just as easy to find out if your car is taxed and has a valid MOT.
All you need to do is visit GOV.UK and put in your registration. You'll need to confirm the make, model and colour of the car.
You'll then be told whether your tax or MOT has run out as well as the dates they expire.
READ MORE: Insurance, tax, MOTs and the law
How can I save money on a new car insurance policy
We keep an eye on car insurance prices so you can see when prices go up and down. If it turns out you need to buy a new policy, you can do a few things to save money.
Here's what the price depends on and what you can do about it:
To drive the cost down you can also increase your voluntary excess, as this tends to keep premiums down.
READ MORE: How to lower the cost of your car insurance