Black box insurance
Compare black box & telematics insurance quotes
Get a car quote
Free. Not freeish. Buy car or home insurance and choose a free gift with
Rewards
£20 fuel

£20 to spend

Up to

6 month Pass

£20 to spend
Single annual policy. Now TV 18+. Shell Go+ account required. Shell Go+ not redeemable in Northern Ireland. T&Cs apply.
If you're willing to prove that you're a safe driver, you could pay less for your cover with a black box car insurance policy.
Simply compare car insurance using our free online form, and look for insurers who have the black box icon in your list of results:

By simply fitting a small box into your car, your insurer can track your driving (things like your braking, cornering and speed) via GPS and see how well you drive.
Insurers can then offer premiums based on your driving habits, giving you a personalised price.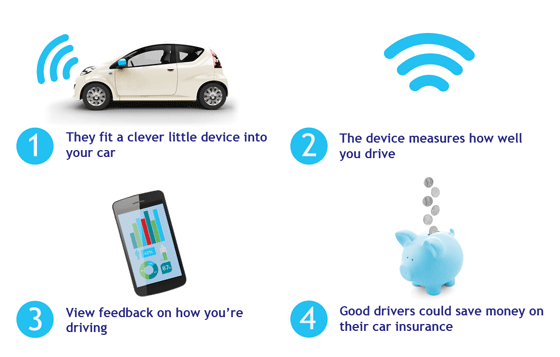 Also known as telematics insurance, black box policies are great for anyone who wants to take control of their insurance costs as they offer personalised insurance based on when and how YOU drive. You can find out more about how telematics technology works in our guide – telematics explained.
If you're unlucky enough to fall into one of the groups that insurers deem 'high-risk', you'll likely be looking at high premiums to insure your car. Telematics could be especially good for people such as:
Young and inexperienced drivers
Less frequent drivers with a low annual mileage
Older drivers who want to prove that they're safe behind the wheel
If you fall into one of these groups, telematics insurance could help you pay cheaper premiums, and it's great for anyone who's a safe driver. Take a look at our quarterly car insurance price index to see how insurance premiums have risen and fallen for certain drivers in various areas of the country.
Instead of paying for insurance based on the average driver, black box insurance premiums are based on when and how you drive.
Insurers know that serious and fatal accidents are most likely to occur late at night or early in the morning. With this in mind, you may be able to lower your premiums by agreeing to not use your vehicle during these hours. This doesn't mean your car is uninsured for that time, it simply means you may incur a penalty if you do drive during this period.
As well as high risk groups, black box insurance may be suited to occasional low mileage drivers who are paying premiums based on average figures.

Having a box installed is a lot less 'big brother' than you think, and insurance providers treat data protection seriously. More information on how your premiums are calculated for black box policies can be found in our FAQs.
If you're frustrated at having to pay a high premium, black box insurance could be the answer to your car insurance problems. These policies often come with other benefits like free anti-theft tracking and personalised online records of your driving. Great for younger drivers or anyone who wants to take control of their insurance costs.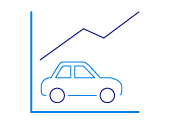 Car insurance price index
How much should you be paying for your insurance? Check the average price for your age and region
You might also be interested in our other types of cover
After buying
car insurance
,
95%

of Confused.com customers would recommend us (based on

50097

Reviews.co.uk respondents - as of 07/07/20). Read our reviews