Energy prices capped at £1,138, but you could save even more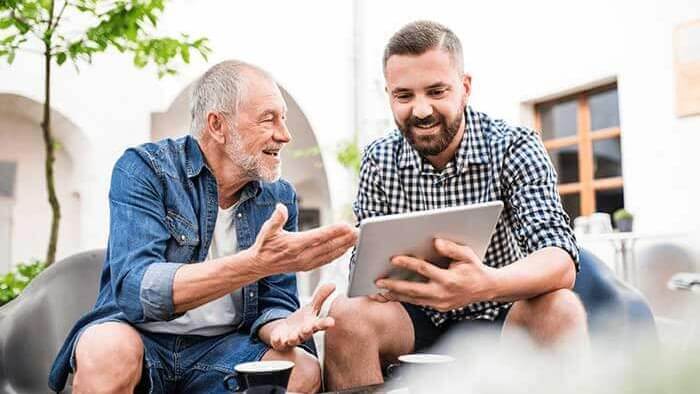 Since 2019, the energy regulator Ofgem has capped energy prices. This is to make sure you're not paying extortionate amounts for your gas and electricity.
Ofgem updates the energy price cap twice a year – in April and October.
And though it usually means some savings, you could still save more by switching your tariff.
Energy tariffs can be confusing at the best of times, so here we explain the energy price cap and what it means for you.
What is the energy price cap?
The energy cap is a limit on how much energy providers can charge you for your average energy use each year.
Thanks to the cap, the typical home should pay no more than £1,138 a year for their energy. This is £96 more than October 2020's limit of £1,042. For more information, visit Ofgem.
But the cap only applies if you're on your energy provider's default tariff.
These default tariffs tend to be more expensive than others. So you could save even more by switching to a different tariff.
READ MORE: What types of energy tariff are available?
How does the energy cap affect me?
These price caps affect the rates you pay for your gas and electricity per unit. It doesn't limit how much you pay in total.
So if you use more energy than the average household, you could end up paying more than the price cap amount.
If you're on a fixed rate tariff, you won't enjoy any benefits from the energy cap. This is because most fixed rate tariffs are lower than the cap in the first place.
It's also worth keeping an eye on the end date of your fixed term. When it ends, your energy provider will likely move you to their standard variable rate.
You'll get the benefit of the energy price cap, but you'll still likely be paying more than with some other tariffs.
Your energy supplier will have to lower their rates if they're higher than the price cap.
In the same way, if the cap levels go up, your supplier could increase their rates to match the cap. This means you'll pay more.
What are the current energy price caps?
There are two energy price caps – one for prepayment tariffs, and one for default tariffs.
The default price cap is £1,138 per year from 1 April 2021

The prepayment price cap is £1,156 per year from 1 April 2021
Is the energy price cap a good thing?
The energy price cap is a step forward. It protects millions of energy customers from paying extortionate prices for their energy.
But, it's worth remembering that the price cap isn't the most you can pay for your energy.
Even if the price cap applies to you, you should still shop around to make sure you are saving as much money as you can.
How can I save money on my energy?
*51% of customers who applied to switch dual energy via Confused.com could save at least £128.93 annually, February - April 2021